No matter who we are, or where we are, we all need to access public bathrooms every now and then. It may be something we do not think twice about, or it may be the one thing that keeps us from taking long trips away from home. Not all public toilets are made the same though, with a significant percentage being identified as not suitable for those with a disability to use.
Public toilet spaces are used for a lot of different things. Administering medications, managing bodily functions, attending to personal hygiene, and supporting others to utilise the facilities also. Despite its many uses, public toilets are often left with a lack of provision and management in the planning stages which has left Australia with a lack of appropriate spaces. This may be considered a large issue and can be life-changing for people living with a disability.
---
Katherine Webber, a social planning researcher, has concluded in a report based on public toilet accessibility that there is better oversight needed. She quotes:
Public toilets are generally built on a site-by-site basis rather than a planned network considering accessibility, travelling and other issues, which needs to change.
Webber proposes a need for 6 major principles to be included in all public toilet planning and execution, they are as below:
Inclusion
Sustainability
Easy to maintain
Clear communication and availability
Safe and private
Public health and hygiene
---
Read More
We Need to Talk About Public Toilets Policy: agendas for inclusive suburbs and cities
---
So, what can we do in the interim?
How do we find accessible public toilets no matter where we are in Australia? The National Public Toilet Map, which is an initiative managed by the Continence Foundation of Australia provides an accessible database with details of public toilet facilities. Access our IDEAS blog below for all the necessary information: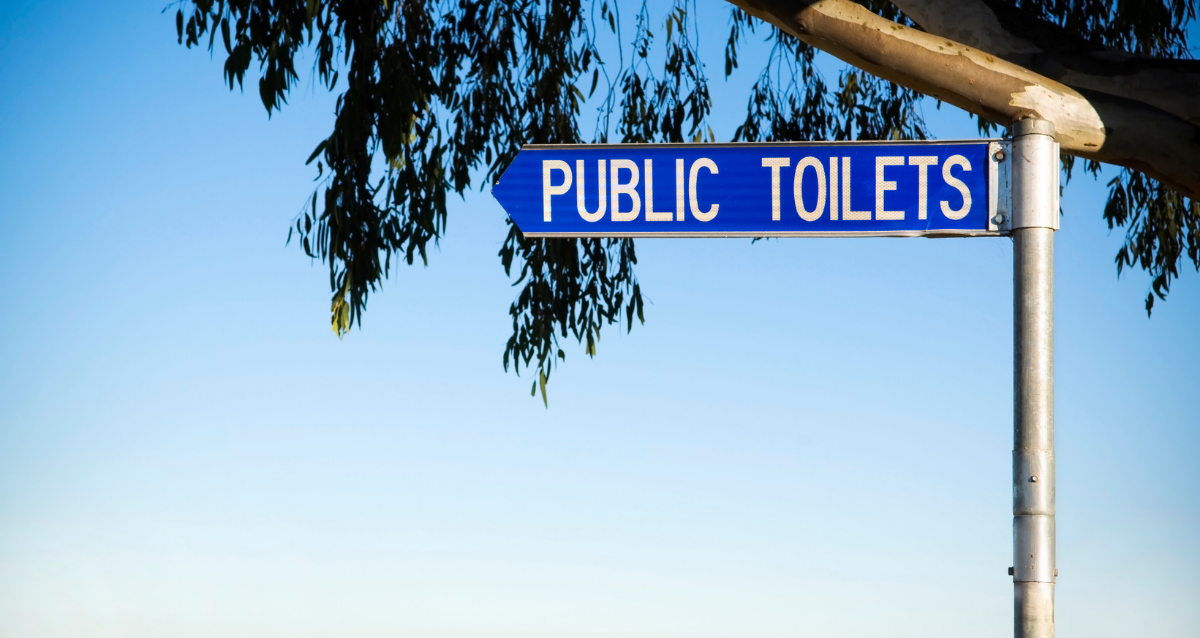 ---
For those with higher needs, there are extra features required to live a day to day life. Initiatives such as Changing Places, Transforming Lives means that higher needs support systems are accessible to those who need them. Changing Places provide suitable facilities for people who cannot use standard accessible toilets.
Changing Places Bathroom Features
Height-adjustable adult-sized change table
Ceiling track hoist system
A centrally-located peninsula toilet
Circulation spaces
An automatic door with a clear opening of 950 mm at a minimum (1100 mm for beach and lake locations)
Privacy screen
---
Changing Places also provides information on which of their toilets accepts an MLAK, which stands for Masters Lock Access Key. An MLAK system allows people with a disability to access public facilities such as disabled toilets that are locked to the general public to prevent vandalism or loitering. You can purchase this key which will open all facilities that are fitted with a lock that uses an MLAK cylinder.
Please note: You may only apply for access to this key if you have a disability and have written authority from a doctor, service provider or community health centre.
---
Resources
---
Continence Foundation of Australia
Phone:
1800 517 199
Web:
www.continence.org.au
Email:
This email address is being protected from spambots. You need JavaScript enabled to view it.
---
Disability Royal Commission
Phone:
1800 654 013
Web:
www.changingplaces.org.au
Email:
This email address is being protected from spambots. You need JavaScript enabled to view it.
---
Master Locksmiths Association of Australasia Ltd
Phone:
1800 810 698
Web:
www.masterlocksmiths.com.au
Email:
This email address is being protected from spambots. You need JavaScript enabled to view it.
---
Read more
The National Public Toilet Map
Caught short: we need to talk about public toilets
---
IDEAS does information so you do life. Web: www.toiletmap.gov.au