At the 2019 Vanity Fair Oscar's party, Selma Blair made headlines worldwide by stepping onto the red carpet in an haute couture ensemble, a flowing pastel and black dress, with a stunning, handcrafted and jewel emblazoned vintage-inspired cane. It was more than a mobility aid; it was a fashion statement.
Ms Blair, an acclaimed actor, was praised as bold and brave in making a courageous choice not to hide her disability. Headlines like Selma Blair's Cane Rocked The Red Carpet and Selma Blair opens up about MS: 'people with disabilities are invisible' took the Oscar coverage by storm. Selma has Multiple Sclerosis (MS) and had spent some time away from the Hollywood spotlight while dealing with her diagnosis and learning to live with associated fatigue and mobility issues.
MS is a chronic autoimmune condition where the immune system malfunctions and attacks myelin, the fatty sheath that insulates your nervous system. MS can be extremely painful, as the immune system damages myelin around nerve cells in the brain, spinal cord, and optic nerves. This creates scars, or lesions, which interfere with or block the nerve signals that control muscles and other functions. The disease also damages the nerve fibres.
According to a research paper on the cost and health-related quality of life consequences of multiple sclerosis, nearly 50% of patients use an accessory device to aid in moving 15 years on from the beginning of their initial symptoms. A cane or other mobility aid for people with MS then is nothing out of the ordinary.
Selma spoke at the TIME 100 Health Summit. She noted that although she is humbled to "at least be useful" in making people with disabilities more visible and reducing stigma, her choice was much more practical; she "just didn't want to fall".
Selma's choice is not a particularly courageous one from the perspective of people with MS and other chronic conditions and mobility-related disabilities. Instead, it's a practical and pragmatic one. Some may even argue it's less a choice and more a necessity.
The stigma of disability, though in the glitz and glamour of Hollywood, is a choice. That is a choice we, as a society, make every day. The choice to endorse Fashion, film and media which blots out the difference and fails to represent all of us well or with accuracy, whether that be by failing to diversify and represent people of different skin colour, ethnicity, size, shape or disability (including sensory, physical, intellectual and psychosocial disabilities).
We are all human, and we all wear clothes. So why is Hollywood, and the fashion industry, geared only towards and representative of a small elite percentile of society? Fashion should be for everyone, whether short, tall, fat or thin, black or white, sitting in a wheelchair, using a cane to see or walk or having a hearing or vision impairment. Fashion is supposed to enhance how we feel about ourselves. Fashion should help all people look good and feel great about themselves, no matter their size, shape, or ability.
In 2018 the inaugural Access to Fashion event was held in Melbourne Fashion Week. 1 in 5 Australians has a disability. However, this fact fails to be adequately presented in any media, advertising or retail consumer spaces in society.
"...if you bought a magazine, consumed any media or went retail shopping, you would think that the disabled population was almost non-existent, or only existed in a medical setting. But we are here and are proud, and not surprisingly, we are buying and wearing clothes!" - Carly Findlay, OAM.
Access to Fashion is an event that endeavours to solve the pervasive issue of disability exclusion in the fashion industry. The event, comprised of a panel discussion and runway show featuring disabled models, emphasises the need for accessibility and authentic representation and highlights change-makers and activists within the disabled community.
Disability advocate, writer and public speaker Carly Findlay were awarded an Order of Australia Medal last month, was instrumental in developing and hosting the event, which featured and showcased both designers and models with disabilities.
I've been awarded an Order of Australia Medal (OAM). It's for my work with disabled people

It's an honour for my work to be recognised on a national level, and I hope that other disabled people can see what's possible.

I wrote about it here:https://t.co/frpfr3gb2S pic.twitter.com/e0jZ5ojWUD

— Carly Findlay OAM (@carlyfindlay) January 26, 2020
Nikki Hind, designer and founder of Blind Grit, featured her collection of chic athleisurewear. Nikki is legally blind. We talked to Nikki about her experiences as a designer and entrepreneur with a disability. We also spoke about what it was like to have her work featured in the Access to a Fashion show, and you can listen to the podcast here.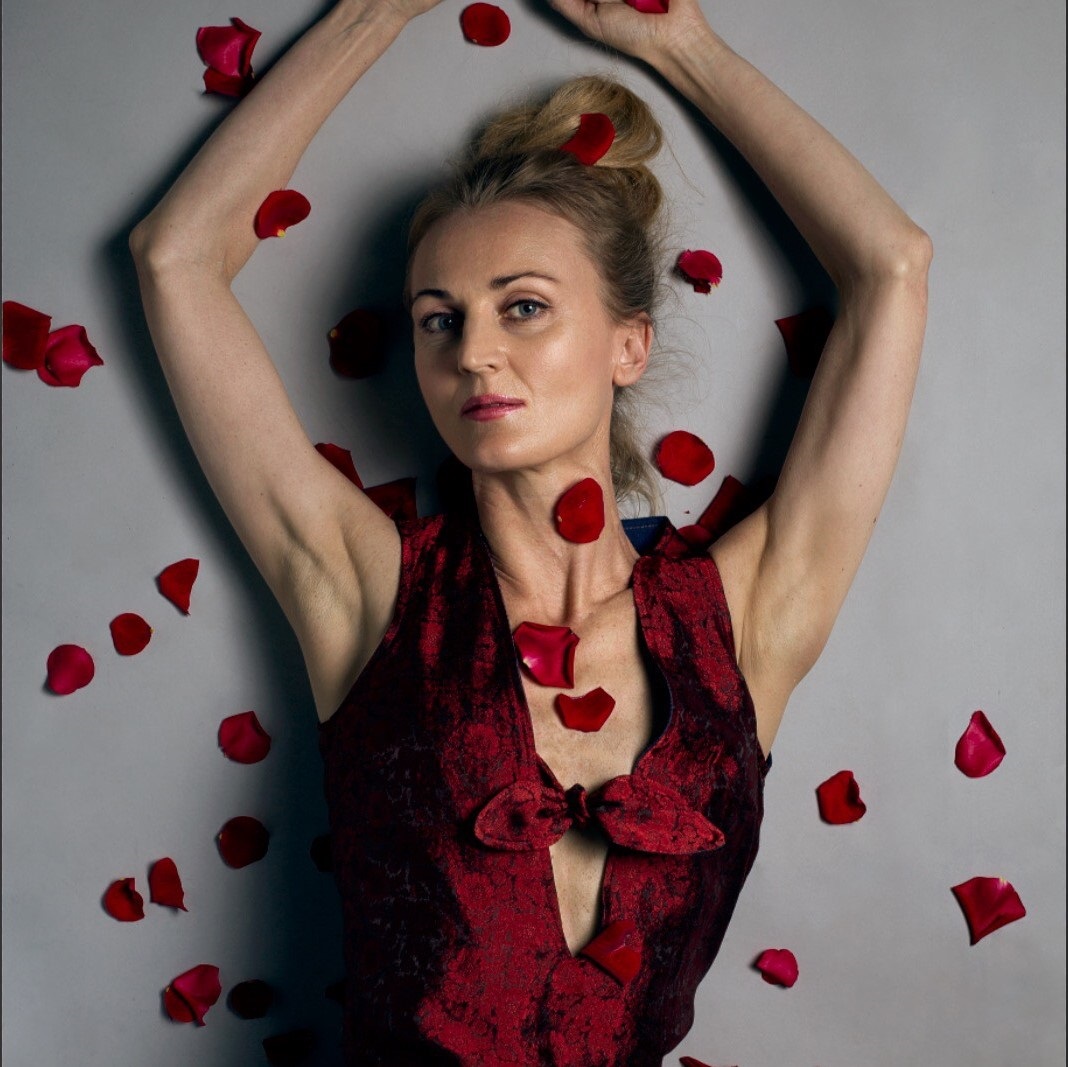 Every Human is a brand new, Australian based online store that sells a collection of adaptive and universally designed clothing for people with disabilities. Launched in December on the eve of International Day of People with Disability (IDPWD), it is Australia's first fashion-forward adaptive clothing website. It provides clothing and footwear with subtle modifications that make getting dressed for people with various abilities easier and simpler.
"Adaptive fashion is not a new concept, but everything is very medical, and it isn't necessarily what people want to wear. The [customers] look at a piece of adaptive clothing, they understand it has functional benefits, but they don't want to jeopardise how they look. It isn't fun, it doesn't have the same look and feel and quality that typical clothing has," Matt Skerritt, Founder and Director of Every Human, said.
Some of the fashion-forward products currently on Every Human include rose gold sneakers and red high tops with zippers, faux leather pants and activewear that can be worn and removed while seated, and men's shirts with magnetic closures.
17-year-old Every Human Ambassador Tayla Egan was living her life like every other energetic and unstoppable teenager, hanging out with her friends, going to concerts, attending school and shopping for her favourite clothes with her girlfriends. But Tayla's life took an unpredictable turn when she contracted Sepsis at the age of 14.
Tayla had the flu, which developed into pneumonia. After weeks of life support, her organs started to shut down, open-heart surgery was the next step. After months of treatment, doctors sent Tayla home to die; for Tayla and her parents, that wasn't an option, and the biggest fight of their lives was upon them. Tayla is now a double amputee but is grateful to be alive and wants to empower other people in her position not to let their disability define them and that you can still do what you dreamed of doing in life. Tayla wants to be a positive role model for all young people, especially those with body image issues.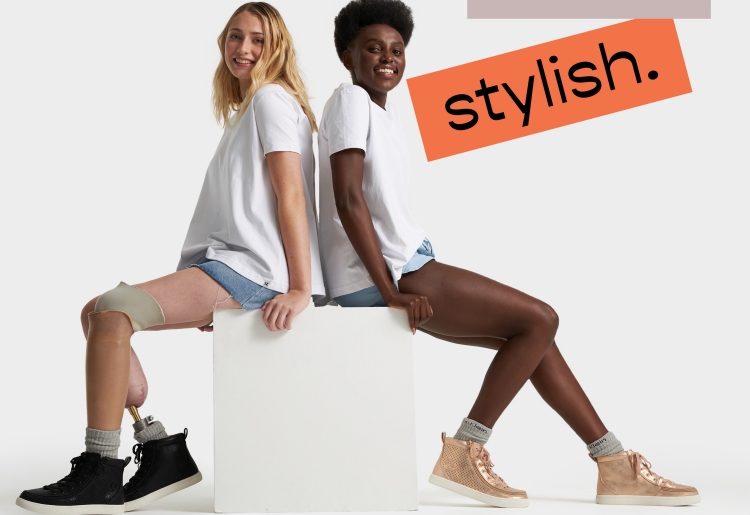 Because there is such a broad spectrum of different abilities and adaptive needs, it's difficult to cater to everyone, especially as the site has just launched, Skerritt pointed out. However, most people struggle with shoe shopping, particularly. As Skerritt broadens the product range in the coming months, a wider group of people will be able to shop from the site, too.
Every Human is not yet a registered NDIS provider. However, suppose you are an NDIS participant who is Plan or Self-managed. In that case, you can purchase adaptive clothing from Every Human through your Low-Cost Assistive Technology Support budget if your NDIS plan includes funding for these items.
Hickies are a lacing system that replaces traditional long fabric laces. Traditional tie-up laces can be difficult or impossible to use for both adults and children with mobility disabilities, including neurological disorders and injuries, intellectual disability and developmental delay, as well as sensory disabilities, including low vision and blindness.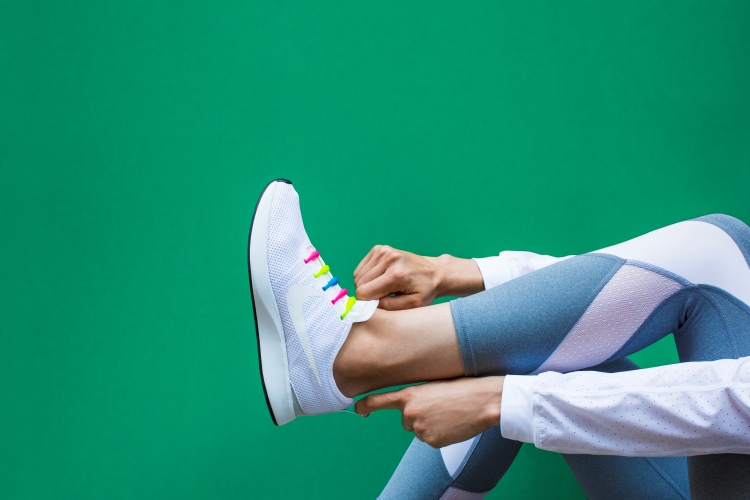 Hickies make tying laces a thing of the past and are great for kids and people with physical, sensory, and intellectual disabilities alike. With a range of bright colours and several custom lacing styles to help people find their "right fit" and put their "best foot forward", this adaptive wear turns any pair of lace-up shoes into a pair of slip-on shoes instantly. A customer of Hickies provided some deep insight into practical ways this product has helped her son and might help other children and adults with disabilities. She says her 10-year-old son is "a fantastic kid who has special needs" and has "struggles his entire life with fine motor skills" and has been in and out of occupational therapy for years.
"We face so many struggles trying to overcome simple things that other people take for granted. Like tying shoes. For the past year, we have experienced major struggles with tennis shoes. He does not want to be any different from his friends at school. He wants to fit in and wear "cool" tennis shoes like the other boys."
It is so important to feel like you are "fitting in", which is the heart of what makes adaptive Fashion that is done well so inclusive. For example, this boy wants to wear tennis shoes just like his mates. However, he physically cannot tie shoelaces, and as he is now into adult sizes, velcro is no longer an option. I get this. I grew up in a time when it was even harder to be different, and I could not tie my shoes due to my low vision and physical disability. I was teased just for wearing other shoes, so my mother dutifully tied my shoes for me until I was ten or eleven, and eventually, I stopped wearing those kinds of shoes altogether. But in terms of independence, I found this experience extremely frustrating and depressing.
"Honestly, I cannot tell you how upsetting the situation had become. I was at my wits and with no idea what to try next when his teacher recommended [Hickies]. We are thrilled. He can easily slip his shoes off and on without any embarrassment or worrying about being teased." - Hickies customer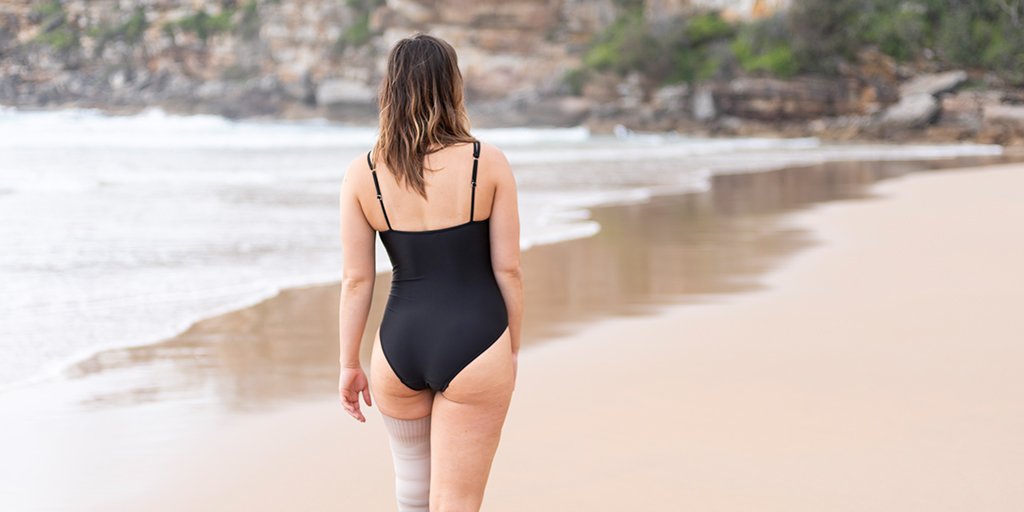 Modibodi sells fashionable "period and pee proof" underwear and swimwear that helps women feel confident and comfortable. This product allows women who manage both menstruation and continence symptoms. It is a new and innovative approach to feminine hygiene products that is sustainable, comfortable and stylish. Being able to go about your day just like anybody else and participating in physical activities like swimming is empowering and helps foster an inclusive and accessible society.
Modibodi helps women manage symptoms of a vast array of hidden or "invisible" conditions that women live with, which can be chronic, painful and debilitating. These invisible conditions include things like incontinence, PCOS and endometriosis. This adaptive Fashion is a practical, reusable, and sustainable personal hygiene solution for women from all walks of life and abilities.
Modibodi is a Registered NDIS Provider in South Australia, New South Wales, Victoria, ACT, Tasmania and Queensland. So, if you live in any of these states, you can claim back your Modibodi products post-purchase through the NDIS, whether your NDIS package is self-managed, plan-managed, NDIA managed or a combination. For more info, read their blog, NDIS: Are you eligible to claim back on your Modibodi purchase?
Modibodi has aimed to be inclusive by empowering and representing all women by including imagery of women of all shapes, sizes and abilities modelling and wearing their garments. This is further reflected in their brand ambassadors such as Professional Paralympic Snowboarder Joany Badenhorst and Paralympian Rae Anderson, who represented Australia at Rio in 2016.
"I'd like to think Modibodi chose me as an ambassador because of my values, my strength and my aspirations. Modibodi aims to give women everywhere confidence in their own body while also liberating and empowering women to reach their full potential. I believe Modibodi and I share a belief that anything is possible and any dream can be achieved." - Rae Anderson, Modibodi Ambassador
You can search our online directory for more information about any of these or other adaptive clothing solutions.
---
IDEAS does information so you can do life.