Being able to get around confidently is a huge part of feeling independent. For those with a disability, learning how to navigate travel may seem daunting. Not to worry, to use public transport easily there are many things you will need to know, but there may be allocated funds for Improved Daily Living which can help.
What is Travel Training?
Travel training exists to educate and assist people with a disability to get from one place to another. For people with a disability, this everyday task may seem like a huge thing to do. So how can one learn a little more about it? That is where travel training comes in. When beginning travel training you will receive support and advice from a worker, who is there to help you learn and plan your journey carefully. The aim is to become relaxed, confident and as independent as individually possible. For some. travel training may involve learning to call a taxi, for others it may mean being taught to read a timetable or board and exit public transport by yourself. Like all aspects of the NDIS, travel training is individualised to your own goals.
---
How do I start?
For starters, you should make sure with your support network or coordinator that you have allocated funds for Transport Support. The beauty of Travel Training is that you can begin at any age, building confidence to travel places is an important lifelong skill. So once you have confirmed that your funds are in place you can think about engaging a service provider to get you started. You may wish to talk to a service you are already engaged with, such as your support worker, to see if they provide travel training. If not, there are many organisations that can help you out and that provide travel training.
---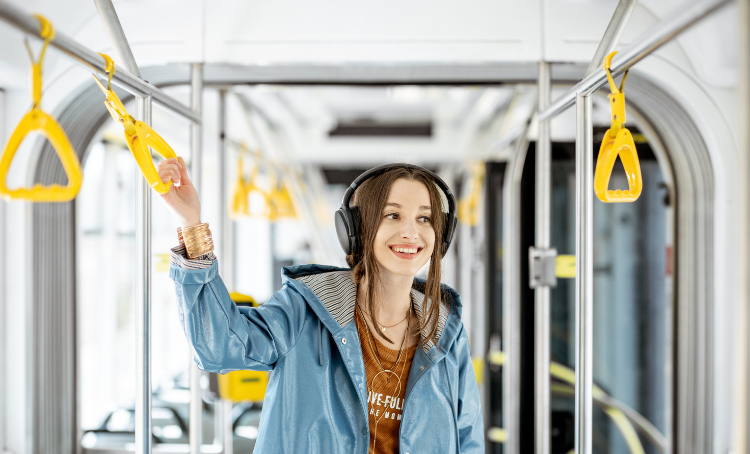 ---
What Will I Learn?
This depends on which company you engage with, but at the end of the day, you should be left feeling confident and ready to travel independently. Now, this may take more than one or two sessions, as there are a lot of limiting factors to transport and access. Examples of things they may support you with include but are not limited to:
Managing anxiety
Road and travel safety
Quick problem solving
Individual confidence
Reading timetables
Loading payments cards
Mobility skills
Use of adaptive equipment
---
Why Do I Need Travel Training?
Travel Training is a good way to gain some choice, control and independence. Knowing how to travel safely and efficiently is a life skill, and one that not only benefits you but your supports as well. Becoming independent and confident in your travel skills and choices means more freedom for you and less time doing the boring things (such as being driven around by supports!). It is important to remember that everyone's situation is different, and why you may need travel training could be different for another person. As long as you keep your safety and goals in mind, the sky can really be the limit!
---
NDIS Support
So, how is the NDIS involved? Funding for Transport Training will be included in your plan under Support Category - Improved Daily Living. This Support Category is considered a Capacity Building support. It is designed to build not only your skills but your confidence and independence. For more information contact NDIS.
---
National Disability Insurance Scheme
Phone:
1800 800 110
Web: www.ndis.gov.auEmail:

This email address is being protected from spambots. You need JavaScript enabled to view it.
---
IDEAS does information so you can do life.