Turning 18 is a big milestone today. It should be an exciting time, but it can come with confusion around what responsibility shifts from the parent to the child. For parents of people with disability, your continued involvement may be necessary, or it may not. So, we have put together a list full of frequently asked questions to help guide you along the way.
---
Skip to: Making decisions | Guardianship and Administration | Medicare | Health Care Insurance | Disability Support Pension | NDIS Nominees
---
Can I still make decisions for my child?
When someone reaches 18 years of age, they legally become an adult and can make their own decisions. This includes those with disabilities. You will need to discuss their capacity to make decisions in their own best interests. This can also occur when a decision is due to be made, a service provider or health professional should be involved in this decision (for example, a doctor). The health professional decides if the person with a disability can make their own decisions. They are an important third party. If they have been identified as having the capacity to make their own decision, this is not to say they cannot seek support or resources in order to make the decision or ask for advice during. It is important to remember that legal capacity should be considered a flexible concept that can change from decision to decision. Just because they do not have the capacity to make one decision, does not mean this applies to all decisions. Not having the capacity to decide should never be mistaken with someone finding it harder to communicate, the person with disability should be given appropriate and alternative ways of communication to get their point across.
---
What is Guardianship and Administration all about?
The Guardianship and Administration Act exists to provide information about the protection of adults who have a disability that may affect their decision-making skills. Examples of decision-making disability include acquired brain injuries, mental illnesses or intellectual disabilities. These are disabilities that can directly affect cognitive function.
So, why does this Act exist? To make sure that adults who cannot make reasoned decisions for themselves are given the extra support to keep their quality of life. This also lowers the risk of negative things happening, such as abuse or neglect. This Act means someone can be in charge of decision making, with the best interests of the person with disability at heart.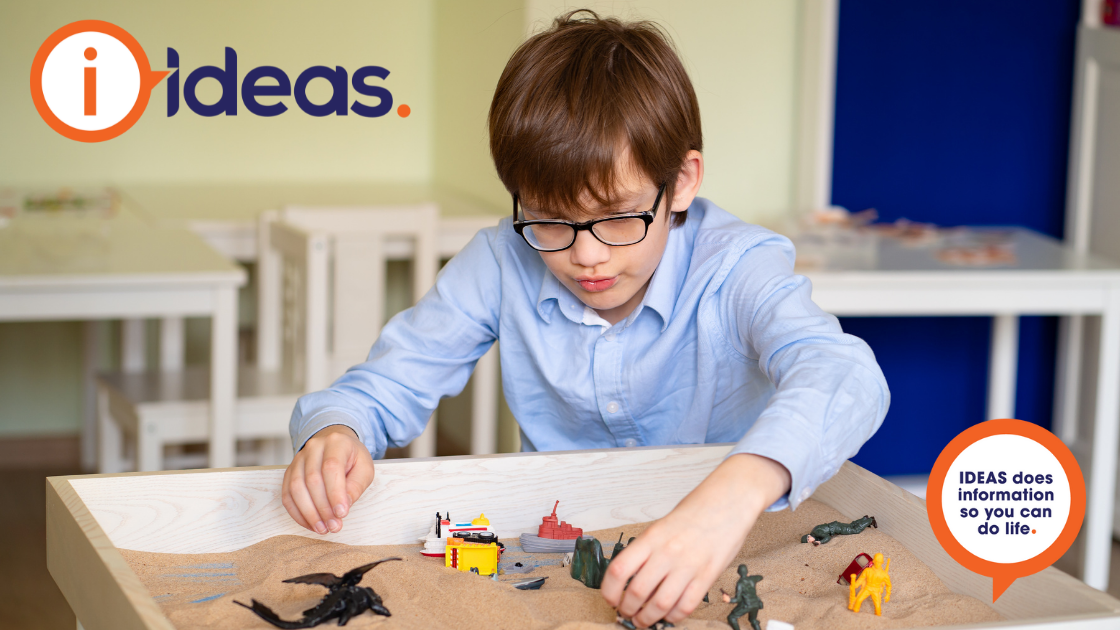 ---
Within the Act there are two types of decision-makers:
So, what is the difference? They both apply to different areas of one's life. Guardianship concerns personal, medical and lifestyle choices whereas administration concerns things such as legal or financial decisions. Remember, if you are a guardian it is your job to encourage and assist with reasonable judgements made and to act as an advocate for the person with a disability. You do not always have to agree with them. Trying to understand their individual needs is very important.
Do I need to be their guardian or administrator?
It is important to note that a guardian or administrator is not always needed, most of the time becoming the guardian of an adult with disability is the very last resort. If the decisions can be made effectively in an informal manner this is considered a better option. This usually concerns personal and lifestyle decisions. If everyone agrees about the person with disabilities best interests, then these decisions can be made in an informal way.
---
Who is making the financial decisions once they turn 18?
An adult with disability who can understand and make their own decisions, either on their own or with support, can have their own account. If they cannot, a parent or carer can handle a bank account on their behalf but most banks will need a Power of Attorney or a Financial Management Order. This is something your bank will have its own policy on, so contacting them to talk about your situation is a good step forward.
It is important to remember that people will find it harder to make informal decisions when dealing with financial matters and organisations. This is usually due to policies that need a formal authority before talking about someone else's finances. Some companies may work with you to find informal ways of managing bank accounts or receiving government payments.
Being added as a signatory to your child's transactions or savings account is also another option if the person with disability has the capacity to make their own financial decisions but may need extra support along the way. The signatory can be removed if wanted in the future. It is best to contact your chosen bank to discuss their process with this, as they can differ.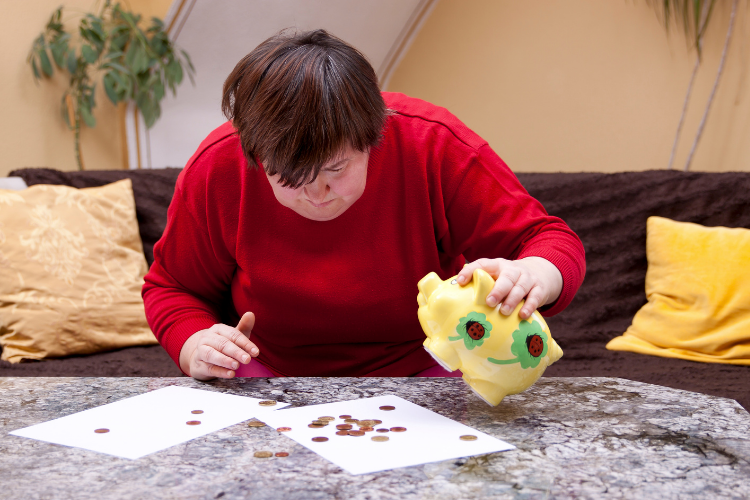 ---
Medicare decisions?
Adults with disability can apply for their own Medicare card. If the person with disability cannot understand or fill out the forms correctly, they can stay on their family's Medicare card, regardless of age. No extra forms need to be completed for this to happen.
MEDICARE AUSTRALIA
Phone:
132 011
Email:
This email address is being protected from spambots. You need JavaScript enabled to view it.
Mail:
Medicare, GPO Box 9822 , Insert your capital city
Web
:
https://www.servicesaustralia.gov.au/individuals/medicare
Healthcare Insurance?
Someone with a disability can have their own policy if they have the capacity to understand what the policy means and how it works. It is important to remember that providers will create limits on the person with disability if it is found that they do not have a capacity to understand the policy. What the provider does moving forward is up to their policy, so it is important to query this when organising health insurance. Examples of this include remaining on the same policy as their parents, a letter from a medical professional stating the persons lack of capacity or organising a power of attorney or similar. Full medical disclosure is also needed for all health insurance policies.
Disability Support Pension?
People with a disability can receive this payment from Services Australia from 16 years old age. If the disability affects the persons capacity to make decisions, then they can authorise a payment nominee. The nominee will receive the disability support pension amount, but this must be used for the benefit of the person with disability. This payment nominee can also be a correspondence nominee which is someone who receives the letters from Centrelink and deals with them directly on their behalf.
DISABILITY, SICKNESS AND CARERS LINE SERVICES AUSTRALIA
Phone:
132 717
Mail:
Centrelink, Reply Paid 7800, Canberra BC ACT 2610
Web
:
https://www.servicesaustralia.gov.au/individuals/services/centrelink/disability-support-pension
Records of all payments received and how the money is spent must be kept, and penalties will be applied if records are not kept and given when requested. Remember, if the person with disability does not have the capacity to understand and complete the forms themselves then a parent, carer or guardian can make the application to become a nominee. Evidence of this must be given to Services Australia.
---
Being a nominee for the NDIS?
If the person with disability is over 18 years of age and it has been deemed not possible for the participant to be assisted to make decisions for themselves, then the NDIS will appoint a nominee. There are 2 types of nominees under the NDIS. A correspondence nominee or a plan nominee.
---
Correspondence nominees:
You can make requests to NDIS, such as information requests and can receive notices from the NDIS on behalf of the NDIS participant.
Plan nominees:
You are involved in the preparation, review or replacement of the plan. These decisions involve which providers to engage, attending the plan meetings, including the participant in conversations, advocating for them and ensure the plan is being used right. They cannot discuss money matter with providers or agency. The person with disability can have multiple plan nominees who work together for the benefit of the person with disability. There is also a payment nominee, which can be an extra or single function of the plan nominee. They manage the funded supports for the participant, including the self-management of a plan (if necessary). They cannot make decisions about the plan or providers. They exist for money management only if it is a single function. If it is an extra function of a plan nominee, they can act on behalf of the person with disability in ALL aspects of the plan and financial matters.
---
NATIONAL DISABILITY INSURANCE SCHEME
Phone:
1800 800 110
Email:
This email address is being protected from spambots. You need JavaScript enabled to view it.
Mail:
National Disability Insurance Agency, GPO Box 700, Canberra ACT 2601
Web
:
https://www.ndis.gov.au/
---
For more information follow the below link:
---
Can I nominate a guardian for my (adult) child in my Will?
In a short answer, no. It is not possible to will the guardianship of an adult to another person regardless of their capacity to make decisions as a person with disability. Instead, you may wish to open this topic up for discussion with family and friends as soon as you can. Find a family or friend who may be available to help the person with a disability to make decisions in the future. Arming your family or friends with the information needed to help your child make decisions is a great tool. It is important to note that if the above informal processes are not working, then they can apply to become a guardian and/or administrator via their State Administrative Tribunal.
---
IDEAS does information so you can do life.