Just to explain from the "get-go", MIL stands for Mother-in-Law. Unlike other stereotypes, my MIL and I, get along exceedingly well. This is the story of our trip to the Conflict Islands.
It was the spring of 2017. My sister-in-law had just asked me if we would consider a cruise to Papua New Guinea (PNG) and the little-known Conflict Islands. Husband said no, MIL said yes, with gusto! Amazing due to her limited mobility. With medical issues, her desire to travel had been suppressed to the point of letting her passport expire. So began a learning curve regarding travel and disability.
The Conflict Islands are the remains of an ancient volcanic rim that has no permanent inhabitants. It is a state that is guarded vigorously by their current owners to preserve them. Permission was given to anchor in the deepwater of the drop-off and a floating jetty was in place to accommodate passengers on the days that visitors are invited. I give you this picture to demonstrate the logistics of negotiating our adventurous day.
MIL had chosen not to visit an island the previous day due to the need to manage steep stairs and use the tender (dinghy) boats to alight the cruise vessel. Soon after we awoke, MIL sadly told me that she didn't think she could manage the day. Reluctantly, I left her and joined the rest of our party. While I waited in the marshalling area, a man using a wheelchair joined our group. I asked him what day trip he was doing. He said that he was on the same trip as us so I ran to our room and told MIL that she should be alright. In a flash, she was ready to come with me, walking cane in hand.
Nervously we joined the rest of the group and agreed that if things got too rough we would opt-out, but take it one step at a time. Well, the day was superb with each step an adventure in itself. Leaving the marshalling area, the steep stairs that we needed to descend seemed less than the previous day, as three attendants guided MIL gently to her seat on the tender. Step one done. Next, from the tender to the jetty. Five robust men assisted her onto the jetty… the floating jetty. With flimsy railings, it was not weight-bearing and it was floating. MIL took a deep breath, gripped her cane and began. It was like a marathon for her to make the 50 – 70 metres without needing to sit, but she made it, to a seat, albeit a stump. Next, the beach and soft sand. Moving from stump to rock to seat, we got to the water's edge. A man nearby gathered some mates and they all but carried MIL to the waiting dingy. For the rest of us this meant wading through the water and climbing over the edge of the boat.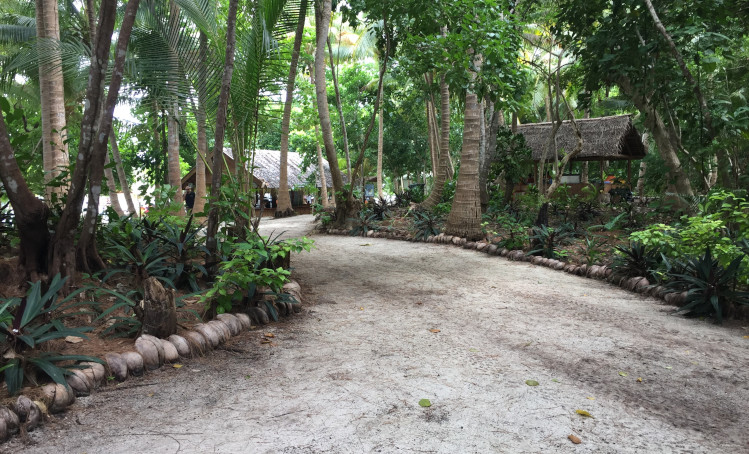 A 1.5km trip to the tour vessel followed, with a climb up to the top deck. By now, we had caught up to the fellow in the wheelchair and saw he was being helped. On the tour boat, more crew emerged to help MIL and our wheelchair-using friend. These people were some young PNG women and men who showed MIL respect and allowed her discreet dignity in alighting the boat and climbing the stairs. At no time was there any sense of danger, just carried over the obstacles without fuss and with dignity. No hoists, no lifts, just strong and caring arms.
MIL settled in with the other passengers and enjoyed a two-hour tour of this remote yet stunning place. Of course, we needed to do it all in reverse at the end of the tour, but MIL was curled up with a good book and resting comfortably by early afternoon. With a bit of recovery and soul revival, the story has been retold to extended family members for months to come. MIL had given up a little on her bucket list, so she'd surprised even herself. The adventure's success is due largely to the wonderful caring people from PNG who seem to wrap up their elders, and others who need care, without a second thought. It was a different attitude to people with disabilities and older people and a matter of course that they were genuinely included. I believe there is something we can learn from our neighbours in their non-first world country. Inclusiveness, respect and dignity for our elders and those less able.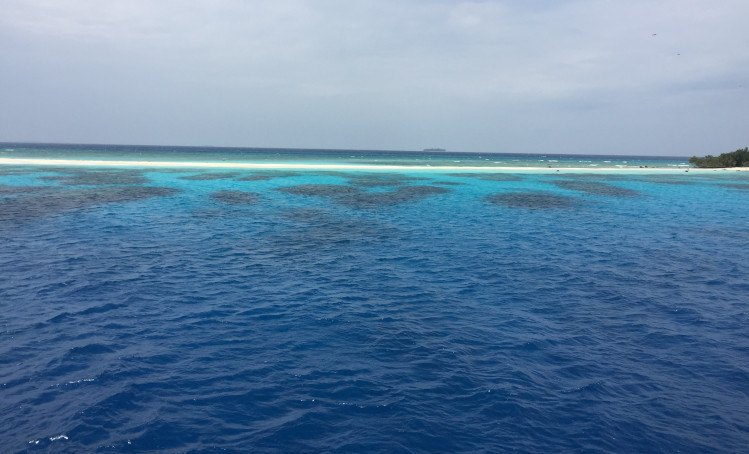 Written by Kath Hetherington, IDEAS Lead Information Officer.
---
IDEAS does information so you can do life.