Most children have fond memories of a school or another camp. Not to mention life lessons, tall tales, mischief, and dirty clothes. It is an experience of a lifetime. We discuss some of the camps available to children with a disability.
"We didn't realise we were making memories... We just knew we were having fun!"
Amp Camp
Amp Camp is for youth 12 years and over with amputation, limb loss or limb difference. Giving youth the opportunity to find support through peers and independence through personal experience.
Read more about Amp Camp.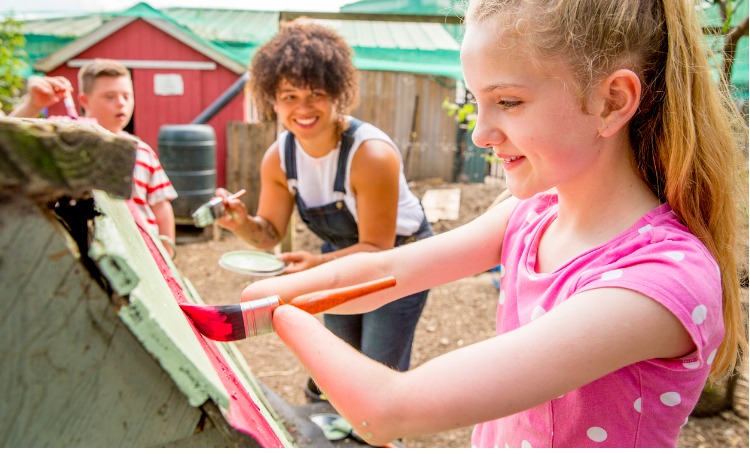 ---
Autism Camp Australia
Autism Camp Australia run a program that includes a range of activities to improve the health and wellbeing of participants. The program caters to autistic young people, aged 7-14, ASD levels 1, 2 and 3 under the Diagnostic and Statistical Manual of Mental Disorders, Fifth Edition (DSM V), and their families.
The ACA program runs over 4 days and 5 nights. The program taps into existing regional group recreation/camp facilities with safety, privacy, autonomy and low sensory input as priorities.
Camps un in NSW, QLD and VIC. FOr more information see Autism Camp Australia.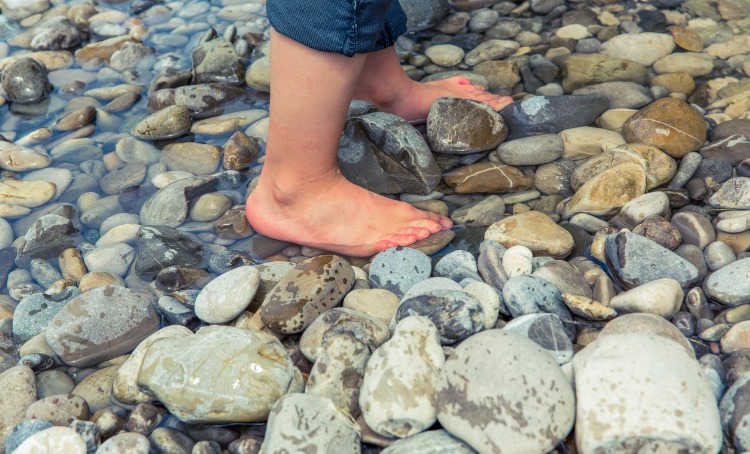 ---
Aussie Kids Adventure Camps
Weekend and school holiday camps for children with autism, intellectual delay, mental health or trauma.
Locations in Port Macquarie, Coffs Harbour and Newcastle. Weekend "catch-all" camp, School Holiday Camps, STA camps, and Peer Leader Program.
For More information visit Aussie Kids Adventure Camps.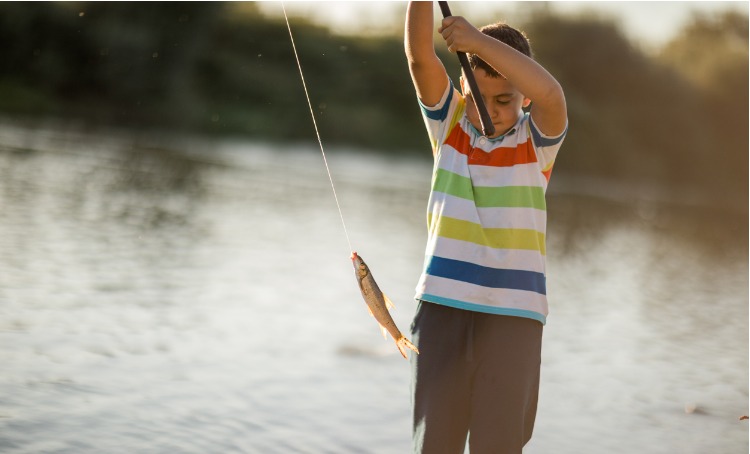 ---
Cahoots
Tailored camps for participants 5 years and older.
Overnight Support Camps for kids, teens, or young adults.
Medium support camps -These camps are for participants aged 12-17 years of age who require a mix of 1:1 and 1:2 care ratio
High support camps - These camps are designed to cater for participants who require 1:1 care due to complex medical needs, personal care or behavioural or social support needs. All camps are offered in the Perth Metro Area.
Cultural Camps - camps are run in partnership with Aboriginal, indigenous and multicultural communities and provide inclusive opportunities for cultural groups to develop new friendship skills and take part in new and exciting community activities together.
For more information see Cahoots.
---
Camp Cooby
Junior Holiday Programs for ages 6 to 13.
Junior School Holiday Programs are for young people aged 6 to 13 years and provides an opportunity for children to build resilience, independence, and a sense of self-awareness through adventure.
Senior Holiday Programs for ages 12 to 16.
Senior Holiday Camps are designed around engaging themes and activities such as Expedition Camps, Mountain Biking Camps, Water Sport Camps, and Youth Leadership Camp.
ASD and Social Skills Camps
ASD & Social Skills Camps are part of the 'Mindware Psychology Adventure Program (MAP) – Helping children find their compass of life' and are designed for campers that may present with higher needs. Participants will challenge themselves daily with therapy supports on hand to support them with their own growth.
Visit the Camp Cooby website for more information.
---
Edmund Rice Camps
This organisation provides holiday experiences for young people aged 7 to 16 years who would otherwise be unable to enjoy them. There is a small cost to attend the camps. Many of the participants come from marginalised or disadvantaged backgrounds. The camps also provide welcome respite for parents and families.
Edmund Rice Camps depend on the generosity of the young adult leaders who give freely of their time and talents for those in need. The leaders are attentive and model positive behaviour for the children whilst being friendly, fair and providing supportive discipline in the camp environment.
Tailoring the programs ensures that each child feels safe, cared for, supported and happy!
Read more about Edmund Rice Camps.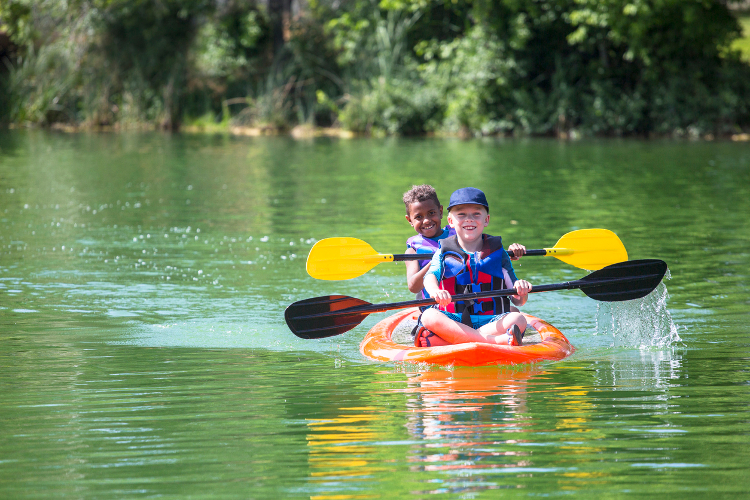 ---
Mosaic Tasmania
Community Access Camp provides an opportunity for clients aged 13 and over to socialise with friends and enjoy simple things. Whilst camp at Mosaic isn't the traditional sleeping in tents, it gives clients the opportunity to experience camp-like activities, including campfires at night, team-building activities, and exploring the campsite surroundings. Camp is held for one week during each school holiday period.
---
Royal Far West Windmill Camps
For children aged 9-12 who struggle with social isolation. They may find it difficult to interact with other children, and can often feel lonely.
Eligibility
Country NSW children aged 9-12
Currently functioning independently within a school and community environment
Able to participate independently in group sessions with their peers
NDIS participants with funding in:

CAPACITY BUILDING: Improved Daily Living Skills & CORE Increased Social and Community Participation. OR;
CAPACITY BUILDING: Participation in Community, Social and Civic Activities.
Social Stories are available on the website.
Windmill camps run during school holiday periods in January, April, July, October and December
---
Sony Foundation
The Children's Holiday Camp Program is a unique respite program where high school and university students take responsibility for the care of children with special needs.
Sony Foundation is expanding the camps to enable more people to participate in this life-changing program.
Applications for the Sony Camps are managed by each host school or university. They will assess applications and respond directly.
---
Tourette Syndrome (TS) camps are family camps. The camp fosters inclusion and delivers activities that create a real and lasting change for individuals touched by TS and their families. Tourette Camps are fun, active, inspirational and jam packed, full of acceptance, encouragement, support and genuinely enjoyable activities such as:
Instructor-led Indoor and Outdoor Recreation Activities, Fishing, Swimming, Discos, Digital Treasure Hunt (TACTICS), Campfires, Craft, Games, and more.
---
WROK
Wheelchairs Rule OK - WROK is a 5-day holiday camp for teenagers with disability with a distinct Christian Influence. Held in the Blue Mountains, NSW by Youthworks.WROK allows children with disability to enjoy the great outdoors.
Read more about WROK camps.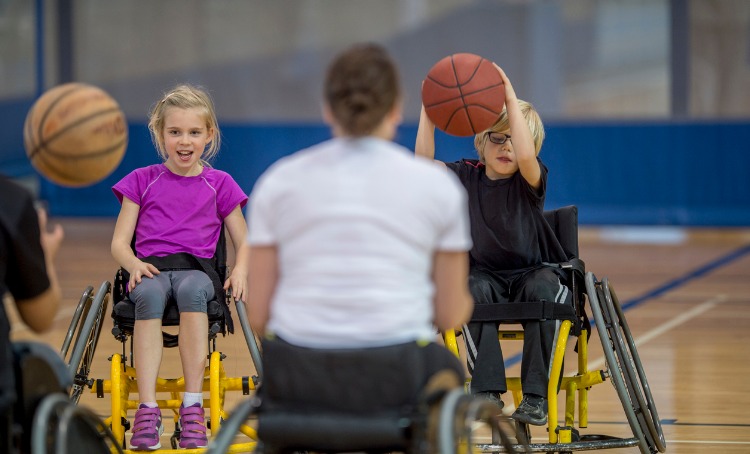 ---
Contact details


Amp Camp
Web:
Amputees NSW
or read our
full directory listing
.
Edmund Rice Camps
Web:
www.edmundricecamps.org
or read our
full directory listing.
Sony Foundation
Web:
www.sonyfoundation.org
or read our
full directory listing.


WROK
Web:
Youthworks Centres
or read our
full directory listing
---
IDEAS does Information so you can do life.