Travelling for anybody can be challenging. Throw in a disability, and it can be even more demanding, but nothing that we don't believe can be overcome. We have put together our top 10 tips to help with your accessible travel plans and holidays.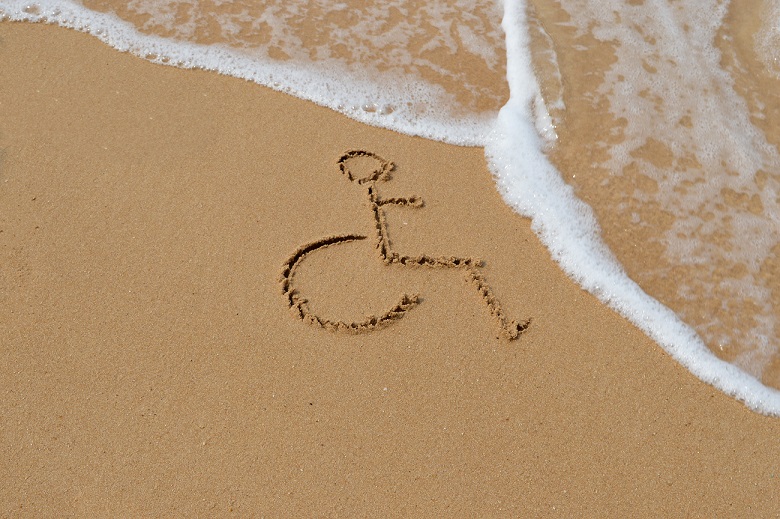 We have put together our top 10 tips to help with your accessible travel plans and holidays.
1. Plan your trip well
Research the destination, transport options, and accommodation. Look into options around your Carer requirements.
Word of mouth – ask others for their experiences.
View specialist travel blogs and research specialist travel agents.
The IDEAS website has a vast quantity of accessible travel options: click on "Out and About" and then "Accommodation search", for some useful information on accommodation and travel services. Searches can be sorted by State/ Territory and also by Service types.
Make sure your needs are covered.


2. Travel Insurance and Health Insurance
Look into Travel Insurance through your existing Health Insurance providers if applicable.
Ensure that pre-existing medical conditions are covered by your Travel Insurance.
Check with your GP which vaccinations you need for your destinations if travelling internationally.


3. Prescription Medicines
For Overseas travel, read the travel advice and check with the embassies of your destinations to make sure that your medicine is legal in the country. You can access this information through the Smart Travel website
Carry a letter from your GP detailing your medication.
Take spare prescriptions and spare medication if required.
Pack one set of medications in your carry on, and another in your checked baggage in case of airline luggage misadventures.


4. Safety
Register with Smart Traveller to enable the Australian Government Department of Foreign Affairs and Trade to be able to contact you or your family in the event of an emergency
Write down the location and contact details of the Australian Embassy in your destination country. This information can also be found on the Smarttraveller website.
Leave a copy of your itinerary including accommodation address and contact telephone with a family member or friend.
Make two photocopies of your passport. Carry one with you, and leave one with a family member or friend at home.
If using Travellers Cheques, ensure you have photocopies.
Check regulations for quarantine, vaccinations etc. for service animals.
5. Technology
Smarttraveller also have a handy App
There are a wealth of apps for currency conversion and language, look into apps that work for you and test them out before travelling.
Make sure that you pack chargers and travel adaptors for power outlets, especially if you require any medical equipment to run or be charged.
Pack spare batteries if required.


6. Make a Packing List. Break it down into categories to make it easier. Here are some suggestions:
Mobility and Medical Equipment
Clothing
Personal Care
Entertainment
Requirements for Service animals
Start packing early
Important contact details (paper copy and electronic copy)
7. If necessary, have your mail redirected and arrange a neighbour, family member or friend to check on your home.


8. You should always double-check:
Room accessibility
Transport
Baggage and mobility aid allowances
Service animal regulations
Medical requirements


9. If you are a first-time traveller, start small, do a practice run somewhere close to home or relatives.


10. Have fun! Enjoy new experiences and cultures. A smile will go a long way.


Resources:
Lonely Planet Accessible Travel Online Resource
Information sourced from Smart Traveller, Lonely Planet and IDEAS database.
---
IDEAS does information so you can do life.