As Dorothea McKellar wrote in her poem titled "My Country" Australia is a land of diversity, from the jewel tones of the Great Barrier Reef, to the wide brown vastness of the Australian Outback, IDEAS has compiled some information on accessibility at 5 of our most iconic features.
Great Ocean Road - Victoria
The Great Ocean Road is one of the most scenic coastal drives in the world, hugging the coastline between Torquay and Allansford in Victoria. Best viewed over multiple days, there is much to explore and experience. Natural wonders such as the 12 Apostles, and The Bay of Islands, surfing beaches like Bells Beach, and historical offerings such as the Cape Otway Light station all offer Instagram-worthy captures.
To give surfing a try you can contact the Ocean Grove Disabled Surfers Association of Australia which is running events in February and March 2020. If outdoor pursuits are on your agenda, the Colac Otway Shire has an all-terrain wheelchair available for hire. Accessible Victoria includes information on Accessible Outdoor Activities. Arts Access, Accessible beaches and more. For details on accessibility to National Parks, Parks Victoria have information on All-terrain wheelchairs, Cape Otway light station and various beaches and waterfalls as well as sections of the Great Ocean Walk. Great Ocean Walk Accessibility information can be found here.
This site also provides some mobility information on Restaurants, Cafés and Bars in the 12 Apostles Coast and Hinterland.
Updates on Parks closures due to Bushfires
For information on Parks Closures in Victoria relating to fire or other closures, please see Fire Affected Parks.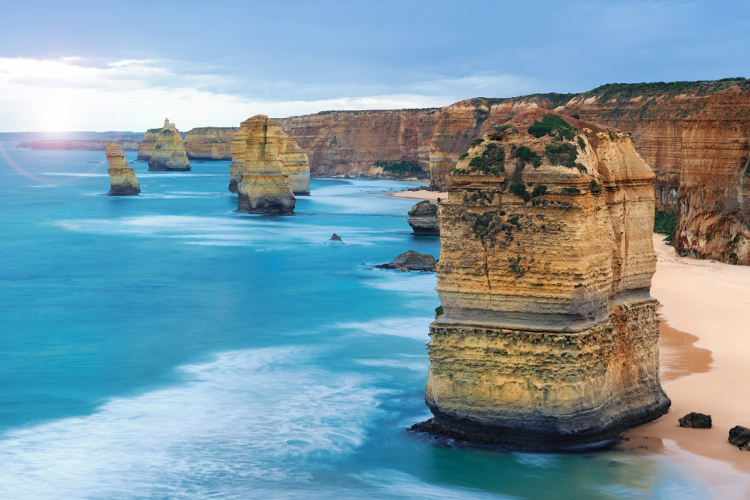 Great Barrier Reef - Queensland
The worlds largest coral reef stretch is a UNESCO listed heritage area with rocky cays and idyllic islands. The reef stretches for over 2000km and just one of the spots to access the reefs is through Cairns and Port Douglas.
Departing from Port Douglas Quicksilver run cruises that are wheelchair accessible and include tours to the Agincourt Reef on the Quicksilver VIII vessel. There is a ramp to access from the platform to the vessel and a wheelchair-accessible toilet onboard. The Agincourt 3 platform has a lift to access the snorkel pool, please contact Quicksilver to discuss arrangements prior to travel and to confirm the accessible vessel is in service. Cairns Holiday Specialists also have suggested activities for travellers with a disability. For suggestions on other accessible activities and accommodation along the Great Barrier Reef, Accessible Great Barrier Reef lists tours and information around Cairns and Port Douglas. you can click through to IDEAS search on Travel, Transport and Leisure in the Cairns and Port Douglas area.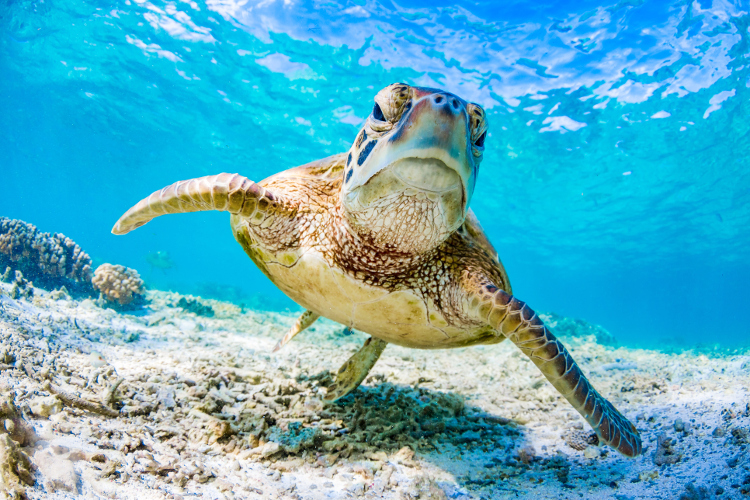 Three Sisters – Echo point Katoomba, NSW
One of the most iconic places in the Blue Mountains, the Three Sisters is an unusual rock formation towering above the Jamieson Valley. About an hour and a half from Sydney, the Three Sisters is floodlit till 11 pm at night making spectacular viewing. The Three Sisters walking track is a 0.8km return walk and takes 25-45 minutes (allow time to take in the views) and is has gentle gradients, with some sections of the track at a 10 per cent slope. This walk is classed by NSW National Parks and Wildlife Service as accessible, with assistance, from Echo Point to Oreades lookout. Access to Honeymoon Bridge involves sections of steep stairs.
Limited disabled parking is available close to Echo Point.
Toilet facilities are at Echo Point, as provided by the National Public Toilet map are unisex, and large enough for companion assistance. The doorway is over 850mm and door opens inward. Grab rails and water and basin is available.
Further information on the area is available from the Blue Mountains Heritage Centre.
Updates on Parks closures due to Bushfires, COVID-19 Regulations
To keep visitors safe all camping in NSW national parks now requires a booking. For day visitors, please avoid busy parks between 11 am and 2 pm during the school holidays to avoid congestion. Check park alerts and visit COVID-19 updates for more information before visiting any park.
In the event of fires or other emergencies, please check the Alerts list for NSW National Parks.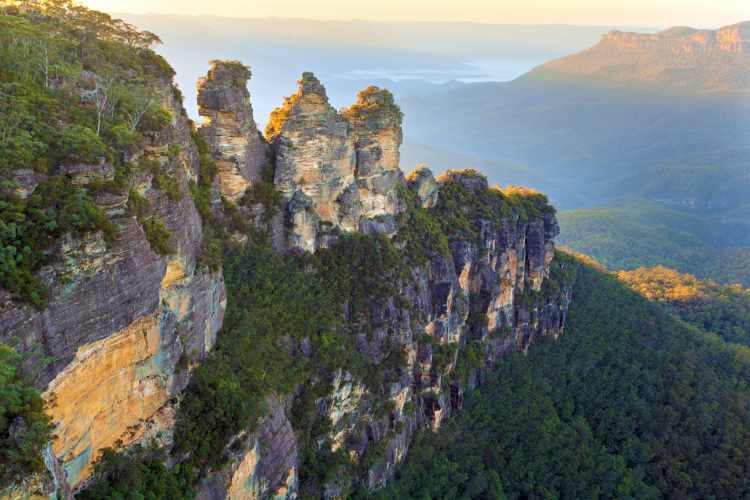 Sydney Opera House, NSW
This architectural icon is one of the most recognised modern-day structures worldwide. Home to the Australian Chamber Orchestra, Bangarra Dance Theatre, Bell Shakespeare, Opera Australia, Sydney Theatre Company, The Australian Ballet, the Sydney Symphony Orchestra and the Sydney Philharmonia Choirs. The Sydney Opera House promotes artistic talent across a variety of performance styles and genres and hosts international and touring performances. The harbour foreshores are extremely popular during New Years Celebrations, and the Sydney Opera House is a feature of Vivid Sydney, which is the largest festival of Light, music and ideas in the Southern Hemisphere. The festival incorporates creativity through light installations and projections, free family events, music performance and conferences, workshops and sharing.
Accessibility features of the Opera House consider Vision, Hearing, Mobility and they offer accessible performances, including accessible theatre for children with a disability, and Access programs. Captioned performances, Auslan Interpreted performances, Audio Described performances, Assisted Listening devices (through FM radio), Hearing Loops, Tactile tours, Sing and Play sessions and Relaxed performances more suited for sensory sensitivities.
The companion card is accepted for all performances at the Sydney Opera House. To discuss seating requirements and sales, the Priority line is available on 02 9250 7752. TY users, phone 133 677 then ask for 9250 7111; "Speak & Listen" users (speech-to-speech relay), phone 1300 555 727 then ask for 9250 7111 and Internet relay users, connect to the NRS – see www.relayservice.com.au for details – and then ask for 9250 7111.
E-news about upcoming accessible performances and events is available by subscription here.
The Theatre Access Guide details facilities available for each venue and further Mobility Information can be accessed here. Services for people who are blind or have low vision can be accessed here. Information for people who are deaf or have hearing loss is detailed here. All accessibility information is available by category.
For details on accessible seating, the Box Office can be contacted on 02 9250 7777 or email your request through to This email address is being protected from spambots. You need JavaScript enabled to view it..
Information can be sourced here for Parking and Transport respectively.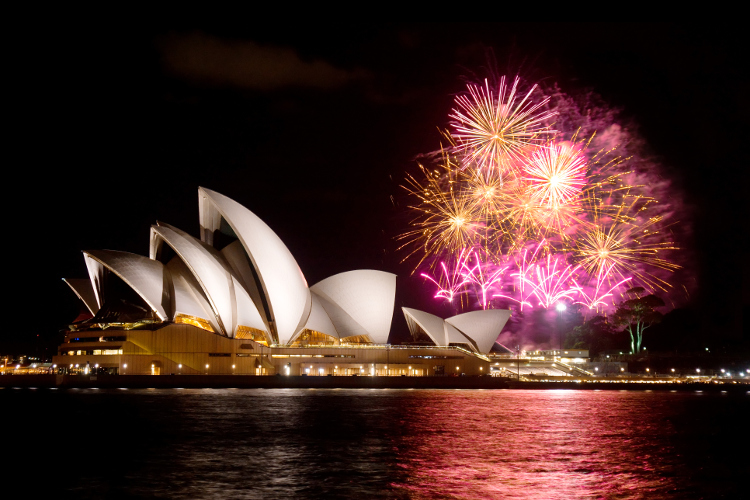 Uluru, NT
Uluru is a living cultural landscape sacred to the Pitjantjatjara Anangu Peoples and a UNESCO World Heritage site. One of Australia's most recognised landmarks, Uluru can appear to change colour at different times of the day and year. From October 26th 2019 the climb to the top of Uluru has been permanently closed, in respect of the wishes of the traditional Anangu owners.
Below is a list of walks that are accessible for wheelchairs in the national park, as provided to IDEAS by Parks Australia:
At Uluru:
Mala Walk: Grade 1 – All-access, 2 km return, 1.5 hours.
Kuniya Walk: Grade 1 – All-access, 1 km return, 30-45 minutes.
(Both the Mala and Kuniya walks leave from car parks at the base of Uluru).
At Talinguru Nyakunytjaku:
(Popular Uluru sunrise viewing area) Talinguru Nyakunytjaku is the main area for viewing Uluru at sunrise. All Walking tracks at Minymaku Walk and Waitku Walk are wheelchair accessible.
Minymaku Walk – Women's walk: Grade 1 – All-access, 1km return, 30 – 45 minutes.
Watiku Walk – Men's walk: Grade 1 – All-access, 1.5 km return, 1 hour.

At Kata Tjuta:
Kata Tjuta has accessible Dune Viewing at Sunrise and Sunset with panoramas over the dunes.
Kata Tjuta Dune Viewing: Grade 2 (Easy) – 600 metres return, 30 minutes.
Assisted wheelchair access (inclined boardwalk) leading to a spectacular 360-degree view.
Sunset Viewing: Grade 1 – All-access, a short walk from the car park.
Please note: The terrain at Kata Tjuta is rugged and uneven making the Walpa Gorge and Valley of the Winds walks (Grade 3 – 4) inaccessible for wheelchairs.
Cultural Centre:
Located 13 kilometres into the park, near the base of Uluru, you will find the Cultural Centre. The Cultural Centre is all access and facilities include all-access toilets, picnic area, gas barbecues and retail outlets for local artwork, souvenirs, snacks and refreshments.
Uluru visitor guide App
Make most out of your time in Uluru-Kata Tjuta with audio tours, maps, itineraries, walks, wildlife information, opening hours and more. The app contains information you will need for a park visit and is available in the App Store and on Google Play. See Uluru Visitor Guide to access the app.
Accommodation options
There is no camping in the park overnight. Accommodations are at the nearby Ayers Rock Resort at Yulara approximately 15 km from Uluru.
Ayers Rock Resort provided general information to IDEAS on their accessible accommodations, as below:
Ayers Rock Campground +61 8 8957 7001
Desert Gardens Hotel +61 8 8957 7714 some accessible rooms
Desert Deluxe Room and Garden View room. Light switches lowered, bathroom with under sink access, grab rails, handheld adjustable shower spray, fold-down seat. Please contact directly to discuss needs.
Emu Walk Apartments +61 8 8957 7799
Longitude 131 (61) 08 8957 7131
Outback Pioneer Hotel and Lodge +61 8 8957 7605 limited accessible rooms, please contact directly to discuss needs.
Sails in the Desert +61 8 8957 7888 some accessible rooms, please contact directly to discuss needs.
The Lost Camel Hotel +61 2 8296 8010
For accommodation with a difference, Curtin Springs is a working outback cattle station located approx 85km East of Uluru.
Family rooms have full disabled access bathrooms and quad bike ramps are available for access into the rooms.
The family rooms have one double bed and three single beds and an area in between with two lounge chairs, a sink and a small table and chairs. All the furniture in this room can be moved around as required. There is a wall opening into the area where the three single beds are, but no door. The hallway access to the double bed is not compliant with accessibility standards in width, so please check with Curtin Springs directly for exact details.
Safari Tours
Outback Tour Services Operate remote camping safaris for up to 9 people. Tours are fully tailored chartered tours and a purpose-built vehicle is available, carrying one passenger in their wheelchair and another where a seat transfer is in place. Tours are fully catered, and an off-road wheelchair is provided. You can choose from a range of accessible accommodation options from swags, permanent ramped tents or hotel accommodation.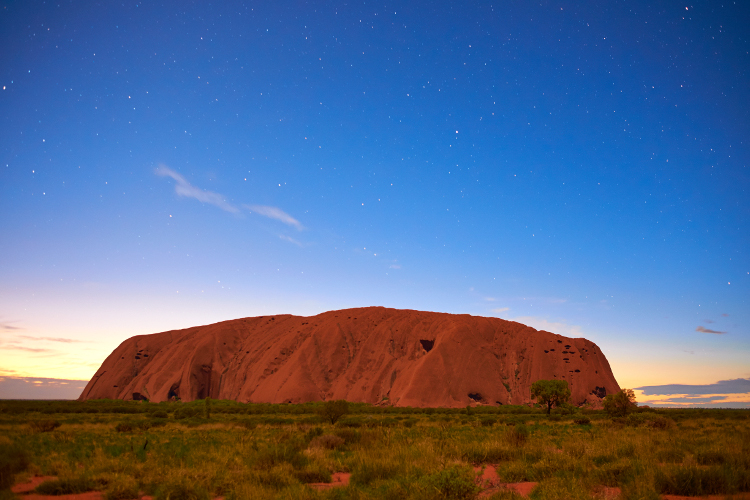 ---
Always remember to check directly with tour operators and services on availability and needs for your personal accessibility requirements, regulations for COVID-Safe practices may require closures at short notice, or a limit on gathering numbers for example.
---
Information sourced from Ocean Grove Disabled Surfers Association of Australia, Colac Otway Shire, Sydney Opera House, Accessible Victoria, Parks Victoria, Parks Australia, Outback Tour Services, NSW National Parks and Wildlife Service, Quicksilver, Cairns Holiday Specialists, Accessible Great Barrier Reef, National Public Toilet, Blue Mountains Heritage Centre, Vivid Sydney, Curtin Springs.
---
IDEAS does information so you can do life.