Have you ever wanted to try accessible camping or caravanning? IDEAS explains some of the options available to travel this "wide brown land."
Desert Dreaming: Outback Camping
Remote outback camping safaris that can cater for wheelchair users and people with accessibility needs are available with Outback Tour Services. Based at Alice Springs and Yulara, tours can start and finish anywhere in the Northern Territory or Adelaide in South Australia. They fully tailored charter tours for up to 9 people at a time. A purpose-built vehicle can take one wheelchair passenger who remains in their wheelchair as well as another who can transfer to a seat. Permanent tents and an off-road wheelchair are available, and you can also request hotel accommodation if preferred. Outback Tour Services provide full catering for the duration of the tour.
Outback Tour Services
Phone: 08 8950 9911Email:
This email address is being protected from spambots. You need JavaScript enabled to view it.
Website:
Outback Tour Services
Customised Caravanning adventurous road-trippers
If on-road holidays are more your speed, then Evolution Caravans build wheelchair and mobility friendly caravans and camper trailers, with a gallery and videos online. Orders can be personalised and customised for your needs, with a full choice of extra features available. Customisations include the option of a centre door or rear door. Height, width and weight can be adjusted to your requirements.
Evolution Caravans
Phone: 03 5977 8194Mobile: 0433 131 238Email:
This email address is being protected from spambots. You need JavaScript enabled to view it.
Website:
Evolution Caravans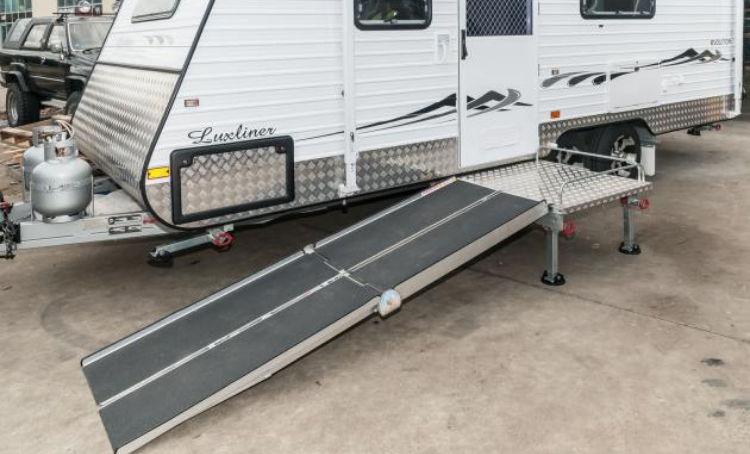 Technology to Support your trip
Whether you are planning a weekend getaway or a longer adventure, WikiCamps is a useful and informative resource. This app is an information companion for your smartphone, tablet or computer. The app works offline, so you do not need a phone or wi-fi signal to access its content. Simply download the app and the content relevant to your trip, to your device before you go. Then when you are on your trip, you will have all the resources you previously downloaded handy.
Covering campgrounds, caravan parks, backpacker hostels, points of interest, information centres and public dump points, this app is helpful to take with you on the road. It includes built-in maps to help you find your way, and you can even read travellers' reviews and add your own reviews to help others. Filters enable you to reduce the number of sites to search through and you can check ahead as you travel. With over 8000 campgrounds. 130 000 points of interest and 793 public dump points, this app is certainly worth a try.
WikiCamps
Web:
WikiCamps Australia
Available to download on all iOS, Android and Windows devices.
Topping up the tank
One thing about Travel is the all-important fuel costs. The best way to stay in check with prices (without driving all across town) is through Apps such as Fuel Map and Motor Mouth.
Fuel Map is a crowd-sourced database of petrol stations and fuel prices from across Australia. All the information is added and edited by users like yourself. If you find the pump price has changed, you can easily update it for other users to look up. The app then displays the last known fuel price. Also built into this platform is a handy fuel log, helping you keep track of your purchases and fuel economy.
Fuel Map
Fuel Map:
Fuel Map
Available to download on iOS and Android devices.
Motor Mouth offers a "dot on the map" comparison of fuel prices. You can tap on the dots and see detail on prices. This design highlights at a glance, the location of cheaper fuel prices in a region. Colour-coded dots (with the option of greyscale for colour vision impairment) highlight price bands within a region.
Prices are entered by:
Users, who can collect prices at their local fuel station to help the wider community
Electronically, from participating major fuel retailers
Directly from service station site operators, who can input their prices
From public sources such as WA FuelWatch and NSW FuelCheck - these prices are available to the public
Another benefit of this app is saving favourite locations for often visited destinations. Online tutorials and A FAQ are also available with this app.
MotorMouth
Web:
MotorMouth
Available to download on iOS and Android devices.
---
IDEAS does information so you can do life.