We know you love our regular school holiday features on what is on for kids with disability. This edition has:
Returning favourites
Some new enjoyable finds
Entertaining options
And includes some ideas for budget-friendly alternatives.
Let's start with a sensory and fun activity that the whole family will love. Junee Licorice and Chocolate Factory have DIY kits! Freckle making, rocky road and Easter egg kits. Replicate the iconic hands-on experience at home. And they mail Australia wide.
For a budget-friendly alternative, you can still do this at home. For a base, Rocky Road recipe, try our White Christmas Rocky Road. Swap the white chocolate for your choice of milk, or dark chocolate, or a mix of both. Switch nuts and glace cherries with Turkish delight, honeycomb or another family-favourite sweet.
Another sensory and healthy recipe you might like to try is our Basic Bliss Balls. You can even try including a few drops of rosewater, food-grade peppermint oil or essence. (Find these in the baking section of the supermarket).
Easter Colouring. Easter is a popular time of year for colouring competitions. Keep your eye out for local competitions or search the internet for free colouring pages. Sites like Super colouring have lots to choose from. A great inexpensive activity.
Easter Egg Hunts. You can buy fillable Easter Eggs, moulded plastic that can hold audible identifiers. This helps make them accessible for children with no or low vision. For children with sensory needs, consider limiting the numbers of a hunt. Be aware of dietary requirements and provide alternatives to chocolate. Assign colours to each child. Explain their colour so the child will only take eggs in their assigned colour. Or have a single basket made up for each child, then they collect only one.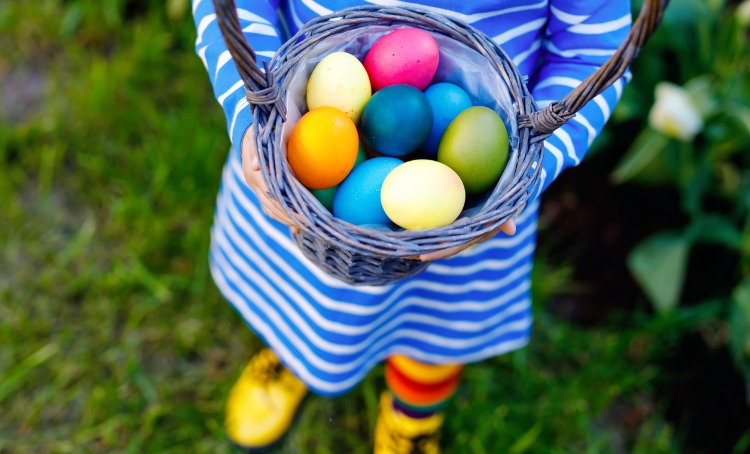 Australia-Wide Programs
The A List have put together Autism Friendly school holiday ideas in this link.
Active Activities A searchable website where you can filter by state.
Australian Camps Association search for camps for people living with a disability.
Australian Sports Camps run Holiday sports coaching for 6 to 16-year-olds. Many sporting codes are available in most State Capitals. Did you know they offer gaming and e-sport programs too? Ideal for children aged 12 to 17 years and from first-timers to advanced players!
Autism Camp Australia Run popular camps on the Sunshine Coast and in Byron Bay. Camps sell out fast.
Bricks 4 Kidz – Virtual workshops and on-location events around educational play with Lego ®.
Budget-friendly choices. Download Lego Masters or borrow Lego books from your library or friends. Let the creativity flow with your bricks at home.
Camp Australia Rocketeers Available in some major centres. Open and Inclusive, no two days are the same with Rocketeers, with each day of the mission is designed so that children encounter new, exciting experiences.
Class Bento have deliverable kits with virtual classes. Examples of what you might find are
Watercolour painting for beginners
Calligraphy
Making kokedama balls
Making terrariums
Ikebana tutorials
Cooking and baking classes
And for the adults, cocktail-making classes.
See Class Bento for the complete online workshop listing. Learn more about Class Bento and the NDIS.
Cocky Guides – Tours of sensory and Auslan explorations. For all ages and blind, vision impaired and sighted people. Available in select states.
Early Start Australia (was Skills for Kids.) Therapy services offered in clinics and school holiday group programs and camps.
Core strengthening
Feeding Therapy
Handwriting therapy
Social skills groups.
Contact Early Start Australia to check what is available near you.
Eventbrite - Search for online events that interest you and that meet your access needs. There are free events, and you can use the search filter to choose only "Free" events. Selections include
Nature Art
Online Wildlife encounters
Library Online
Science
Illustration
Cartooning
Cooking
Dance
Music trivia
Photography
Playgroup Australia runs COVID-Safe Programs through Playgroup at Home. Link to your state or territory through Playgroup Australia on Facebook to find local sessions.
Vision Australia for fun games and leisure activities for children who are blind or have low vision. Find things like
Educational games
talking puzzles with braille
sudoku braille cubes
tactile puzzles
or audible cricket and rugby balls.
Wheelchair Basketball. Offer state and territory programs.
Budget Alternatives. The local park, skate park, and even the pump track, is a great place to play when the weather is fair and mild. Pack a picnic and some snacks to avoid a dash to the shops with hungry children in tow. On cooler or rainy days Museums, Galleries, Libraries, can be great resources for activities in your area too.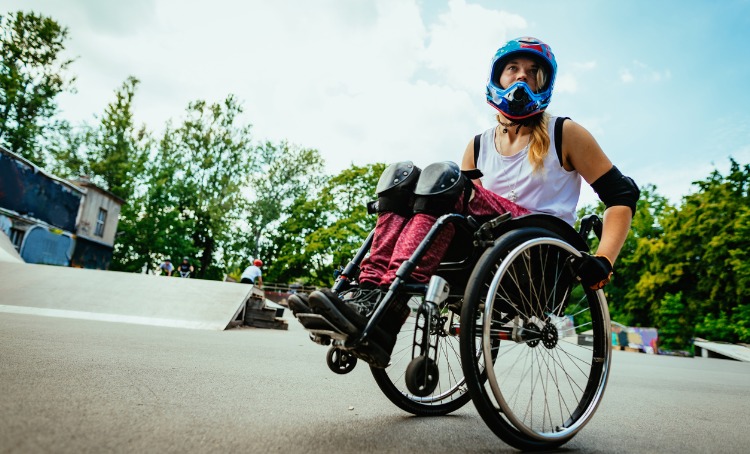 State by State Information
Some of the activities are online, making them available to other states too. Skip to your state.
---
ACT
Canberra Potters "Clay Day" and kids "Wheel Throwing" Fun. Workshops are for children 5+ years and attending school.
Communities @ work Have school Holiday Programs across Canberra. Fun and a new adventure every day.
Canberra Glassworks. Under the guidance of glass artists. Learn introductory techniques in glassmaking to create your own masterpiece. Some classes need parent/ adult supervision.
Canberra Miniature Railway. On Sunday 10 April the CMR is hosting train rides from 10.00 am until 2.30 pm. Bookings now open for this event and Easter Egg Hunt Dusk To Dark on 17 April and our last dusk to dark for the season on 24th April: https://www.trybooking.com/eventlist/CMR
Marymead Autism Centre has a collection of community activities like Lego Social Groups.
OZ Code Academy 2 days Introduction to Artificial Intelligence (Brand New Program) + 1-day robotics. Opportunity to explore the incredible world of Artificial Intelligence through this program. Suitable for kids with basic coding experience (ages 9+ to 12).
Chocolate Factory Kids High Tea. Calling all sugar connoisseurs, sweet tooths, and chocolate lovers! For the very first time the, First Edition Chocolate Factory, will be opening its doors for families to enjoy a scrumptious Kids High Tea.
Little Oomp Loompas and their guardians are welcome for a morning of puzzles, activities, crafts, face painting, and of course, delicious sweet and savoury treats. 22nd of April from 11 am – 1 pm
Budget-Friendly option. Have a picnic/ tea party at home. Invite dolls, teddy, and keep the food simple but fun. Fairy bread, mini muffins and a few nice biscuits. Imaginative play is the key here. Set the table, pick a few flowers for a vase and put on some relaxing tunes.
Dendy Cinemas Sensory Screening. Sensory Friendly screenings provide a safe and accepting cinema environment, including dimmed lights (not total darkness) and reduced sound levels.
Questacon - Pre-booked tickets essential.
YMCA Autumn Vacation Programs are available. Adventure Squad. Programs in Bungendore, Queanbeyan, Kayleen, St Vincent's, Weetangera, and North Ainslie. 8 am – 6 pm during weeks, not operating on public holidays.

NSW
If you haven't heard about active and creative kids vouchers, you can read about them here. They are a great way to have help with funding activities for kids.
Share our Space in Participating NSW Public Schools. Offer local communities safe green and play spaces during school holiday breaks.
The City of Sydney - Art and Maker Classes Online with online tutorials. Feature Auslan interpreting and closed captions in the videos. Videos are step-by-step and presented by experienced artists and makers. Projects for beginners aged 15 years and over. Classes available include
Making Origami Lampshades
Self-Portrait drawing
Building a Robotic Hand
Still-life drawing.
Downloadable PDF Instructions, materials list and templates are available.
Active OT. Holiday Intensive programs – an intensive program of a specific therapy. They also run Camp "Reset". A camp with specialised services for children (and their parents/carers) who present with childhood trauma.
Art Gallery of NSW – Children's Trails for children aged 6-12. Available online and at the gallery with printed free booklets.
Cerebral Palsy Alliance CPA run activities through selected NDIS fund categories.
Occupational therapy cooking programs
Multi-sports camps
Pre-writing and handwriting skills
Young adult getaways.
Clarence Valley Youth - have an assortment of programs. See their Facebook page for details. Upcoming Youth Week Activities.
Coastlink Central Coast Weekend Club, After School Hanging Out and Holiday programs. Includes trips to Sydney and Newcastle.
Growing Early Minds Clever Kids Camp, Lego Club, Language and Literacy group (Eligible under NDIS funding)
Learning Links for Children aged between 4 and 12. Examples of programs on offer
Social skills
Play and Social Learning
Anxiety Management
Emotion Regulation
Lego-based therapy programs.
LuzAllabilities - Explorers Holiday Program. For children with any difficulty with
Cognitive
Motor coordination
Communication and social abilities.
Macarthur Disability Services – In the Campbelltown area. For children and young people with a mild to moderate disability aged (7 – 17 years.)
Mona Vale Open Air Cinema - The Proposal (PG) Friday 29th April 2022 6pm - 9pm.
New South Wales Rail Museum Thirlmere. Steam Train Rides on weekends. An online activity Page Thomas and Friends, shares storytime videos and activity sheets.Thomas & Friends return to the NSW Rail Museum for FIVE days in May 2022.
Budget-Friendly Option, if it's raining, pull out the trainset, trains and track and take over the loungeroom. Download Thomas the Tank Engine and play the day away!
Northern Beaches Council A long-day care program. Fun environmental settings, art exhibitions, swimming lessons, theatre programs and library programs.
Playgroup NSW – Budget-friendly option. Explore play, with Baby and Parent Resources the playgroup NSW site, is a wealth of fun play to do at home for both toddlers and babies.
State Library A "Kids at the Library" Series.
Audio Guides
Kids Activity Trails
Storytime
Art Club
Creative Kids Boxes and
Young Writers Club.
St George and Sutherland Community College Tutoring classes for school-aged children.
Sunnyfield – Programs and Hubs. Including Sydney Hotshots.
Taronga Zoo, along with Taronga Western Plains, always have school holiday activities.
Thinklum Robotics School – Popular online and in-house School Holidays Coding Camps. Roblox and real coding.
What's On Sydney – A trove of online possibilities to select from; check with individual events about access options and prices.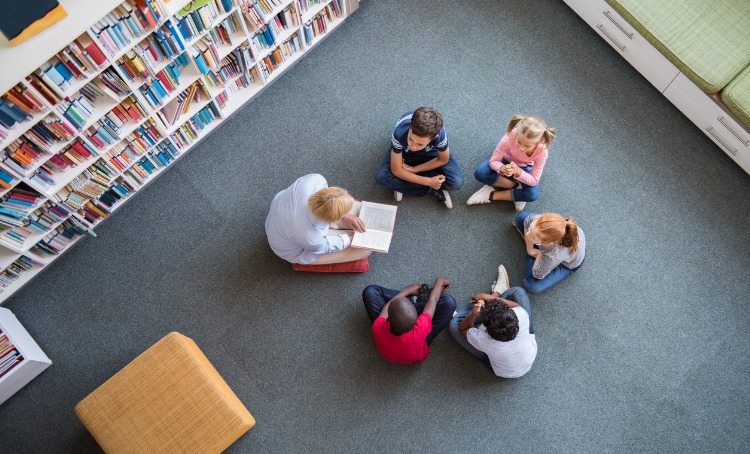 QLD
Autism Queensland Some of the programs
"Cool Conversations". For children aged 8 plus to improve conversation and social skills.
Fun, Friends and feelings programs are for children aged 5 – 7 years and their parents.
Lego® Club holiday program.
Food School School Holiday Program - Sequential Oral Sensory Approaches.
Be Me School Holiday Program
Cool Kids Anxiety Program
Food Scientists
Teen Tech Shed
Bazilgrumble Brisbane and South East Queensland. Creative Arts Experiences for a wide range of ages and abilities. It includes
Children's Drama classes
Early childhood development classes
Birthday party entertainment
Clay animation.
Camp Cooby For ages 6 to 13. Fun, innovative outdoor explorations and active learning experiences. Leadership camps for ages 12 to 16. Opportunities for teens to challenge themselves. Camp Cooby also run ASD & Social Skills Camps, part of Mindware Psychology Adventure Program (MAP). Helping children discover their compass of life'. The camp aims to help build participants' self-confidence, resilience, and independence in a group setting. Participants will challenge themselves each day. Therapy supports are available to help them with their growth.
Chessmates Holiday Programs and Tournaments, Online Tournaments and courses. An NDIS Registered Provider.
Colour My Pot Transform an article of pottery into a work of art. Book ahead.
Budget-Friendly Option - Check your local nursery or garden centre for small terracotta pots, grab some paints, a smock, newspaper to make cleanup easy and paint away.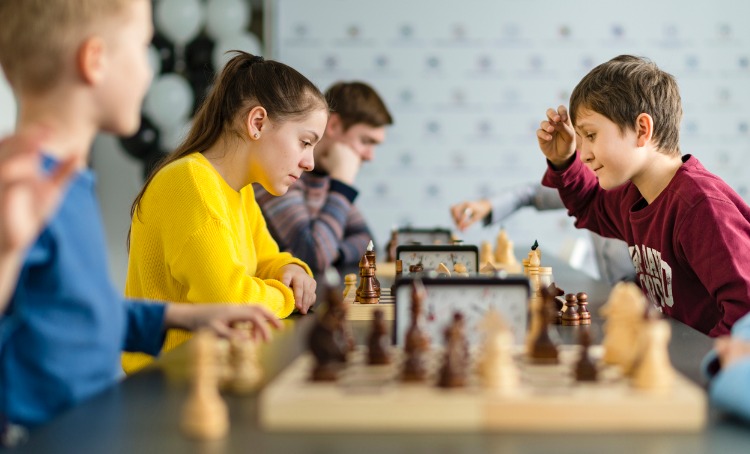 SA
Adelaide North Special School – A Vacation Care Program. Activities centred around
Sensory Days
Visual Days
Life Skills
Animal Visiting.
Autism SA is Introducing a new program these April holidays – The Friendship Space. For children aged 7 – 9 years. Activities across the two-day program include lego building, arts, and outdoor schoolyard games. Tuesday 13th April and Thursday 15th April.
Kids in Adelaide. April School Holidays 2022. This site lists loads of activities, including free and low-cost options. Programs, Events, Tours,
National Railway Museum Sunday 24th April has a particular program. It's the Steam Engine "Bub" 's Birthday. Trains will be running, there will be a CFS fire Engine Display, and the Café Car is open.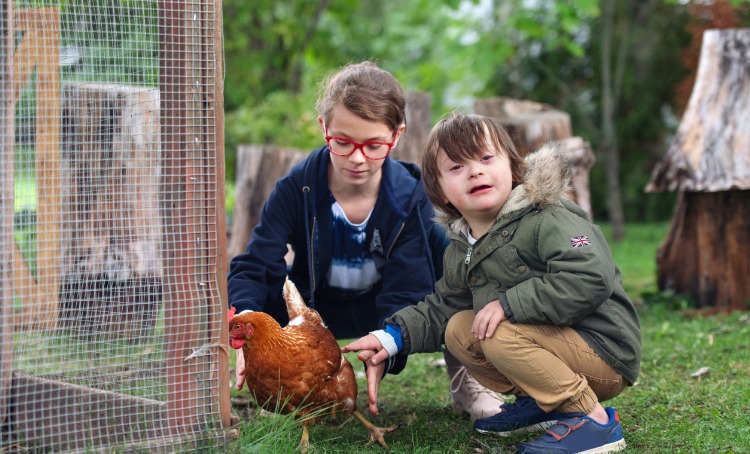 VIC
Arts Centre Melbourne –Splash Test Dummies and Kids and Family Programs
Bendigo Easter Festival. A jam-packed program of family-friendly activities and entertainment across many venues. Follow the Facebook page to learn all about the events.
Building Blocks Therapy – Zoom Sessions on Mindfulness.
Dance group
Chop like its Hot
Cool Clam Down Crew
Team Building
Play Skills.
Triceratops: Fate of the Dinosaurs
NOW SHOWING
After 67 million years, Horridus the Triceratops has arrived at Melbourne Museum. Don't miss out – book your tickets today!
The museum has online and in-house
Exhibitions
Competitions
Quizzes
Lectures
Puzzles
Collections
And more.
City of Melbourne Search online for inspiration. Loads of Online activities for Families and Kids. For example, Storytime, Audio play, STEM learning labs, and Home Publishing.
Melbourne Zoo – Virtual Zoo tours.
Parks Victoria. Junior Ranger "Make and Do" – Activities you can download, a Budget-Friendly activity.
YMCA Children's Programs – Operates at Various Locations.
Sealife Melbourne Aquarium Online event – Livestreams, Alos noteworthy is the Marine Mindfulness Week, 7 - 11 June 2022.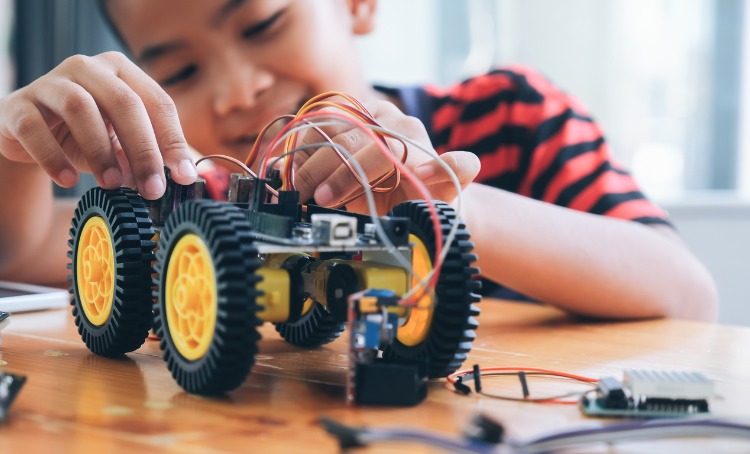 WA
Helping Minds Fun activities through workshops in both Metro Perth and Regional WA. Aimed at children at risk of developing mental health issues. Or, children supporting a family member or friend with mental health challenges.
Topics like
Wellbeing
Mindfulness
Resilience
Budget-Friendly alternative. Check your local library for age-appropriate books or publications. Or magazines like Teen Breathe, positively reviewed by Maggie Dent, well-known parenting author and educator. (If you get stuck for gift ideas for teen girls, this magazine could be a gift subscription from a family member or friend).
NT
Active Activities. A great roundup of what you can do in the school holidays in the Northern Territory. Art, Museums,
TAS
Active Activities. Choirs, Wildlife Sanctuaries, Pilates, Camps, and creative activities in Tasmania.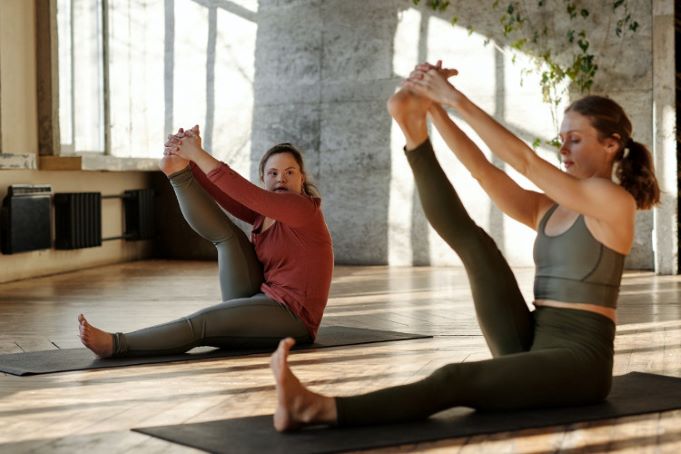 ---
Our blog What to do in isolation in the school holidays has more boredom busters and offline distractions you can do at home.
---
IDEAS does information so you can do life.