With Summer holidays approaching, and the hope of lazy days ahead, IDEAS has compiled a list of 6 Houseboats with accessibility features. We hope that you can while-away some time messing about in boats and simply enjoying some downtime.
Is it so nice as all that?" asked the mole, shyly...

"Nice? It's the only thing," said the Water Rat solemnly, as he leaned forward for his stroke. "Believe me, my young friend, there is nothing -- absolutely nothing -- half so much worth doing as simply messing about in boats."

Kenneth Grahame "The Wind in the Willows"
6-12 Berth Semi-Accessible Houseboat.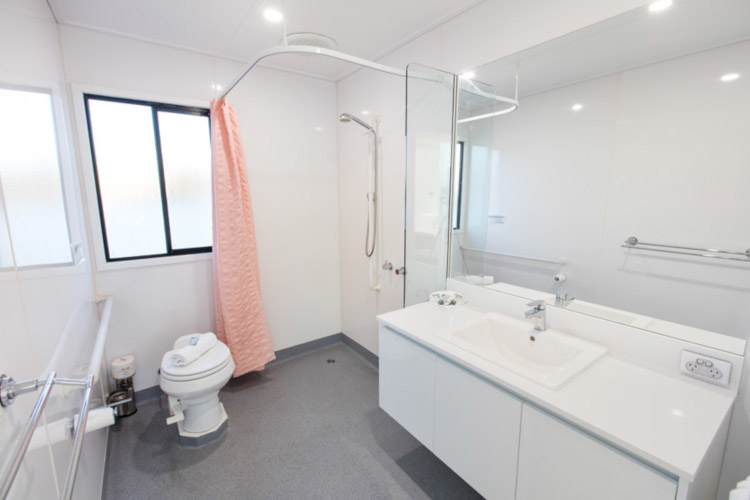 (Lower deck accessible only) Ramp access to Houseboat. Gangway width 900mm. Small lip on the entry for sliding door. Large and accessible rear deck. Dual driving from upstairs or downstairs. Grab rails and roll in wet-area for the shower. Hand-held adjustable height shower head. The front bedroom has room for a wheelchair and extra equipment, such as hoist if necessary. There are 5 queen beds, or configurations can be made to 2 queens and three rooms of two single beds. Split System heating and cooling to the lounge and kitchen. Dining seating for 12. Dishwasher and microwave. Marine toilet, a toilet seat riser is available on request. Spa and washing machine in the upstairs section – not accessible. For detailed access features, please see full IDEAS record here.
Pure Indulgence Houseboat Video
Contact:
1800 223 375
Email:
This email address is being protected from spambots. You need JavaScript enabled to view it.
---
10 Berth
Accessible Houseboat Inclusion has been set up with wheelchair accessibility. Maximum of 10 people. 3 Bedrooms have wheelchair access (wider doorways). Onboard is a purpose-built bathroom with a wider doorway, full rails and flat floors. Toilet has a fold-down rail. Adjustable handheld shower hose. Two standard bathrooms. Oven and microwave may not be reachable from a seated position.
The following items are available if required:
Sling Lifters, BYO Slings

Electric Hospital Beds x 2

Commodes

Shower chairs

Safety Access Ramp
Organised tours are available for small groups with a small bus company out of Adelaide.
Contact: 0417 822 339
Email:
This email address is being protected from spambots. You need JavaScript enabled to view it.
---
Capricorn is a 12-berth boat. Leo is a 12 berth boat.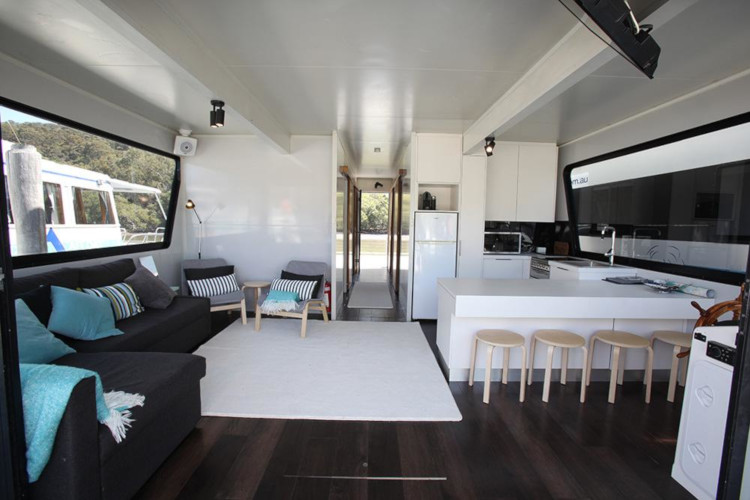 Two accessible houseboats "Capricorn" and "Leo" These are houseboats that have been specifically designed around the needs of people with disability. The bathroom and toilet are wheelchair accessible with grab rails. The bottom floor is accessible. One room has a double bed. 2 rooms have a double bed with a single bunk above. 2 single sofa beds and a double sofa bed in the living area. Space may be limited in bedrooms. For floorplan and photographs of Capricorn and Leo, please see full IDEAS record here. Leo has two bedrooms and a swimming pontoon at the rear. 1 bedroom has a double.
Low Physical Assistance
10 berth original fleet boats, accommodating up to 10 people. 1 to 2 steps to enter the deck. 2 steps to enter the interior. These boats are accessed by the back steps to the back deck but can be brought onto another wharf and accessed by the side of the back deck. Boats are mostly on one level, with additional entertaining area, tables and chairs up a ladder, and sleeping quarters for 4 people in the lower forecastle. Some features of these boats are:
Full-size fridges, large esky on the deck. -Stainless steel BBQ

New heaters and kitchens and hard floors onboard Group 1 boats

Electric anchors and extra fishing accessories on Group 2 boats
Limited Physical assistance
Starfleet 48' 12 berth Queenfisher and Kingfisher
Some of the features of these boats are:
Open plan lounge/ dining and kitchen layout.

Large front and rear decks with large swimming platform and ladder, low into the water

.

L

arge well-equipped kitchen with a full-size fridge.

3 separate bedrooms with 2 double beds and 4 single beds, an extra sleeping area in the lounge.

Wheelchair friendly
Starfleet 44' Leo, 8 Berth
No steps/ stairs to access the interior. A staircase on the rear deck to access top entertaining area.
Some features of these boats are:
Generator (240 power) with split system air conditioning,

Large well-equipped kitchen with coffee machine, microwave, toaster, pull out dining

table etc.

The bathroom is wheelchair friendly with an open large shower with grab handles and a shower chair.

Main room with double bed, 2

nd

bedroom with a single bunk bed and two sofa beds.

Capricorn 51' Starfleet 12 berth
The features of this boat are the same as Leo, but it also has a second toilet and 2 BBQ on the top staircase. It also has walkways around the vessel.
Contact:
02 9985 7344
Email:

This email address is being protected from spambots. You need JavaScript enabled to view it.
---
One Houseboat "Classic" is Semi- Accessible. (When using the shower, will need to leave chair and use shower chair in the bathroom, please contact directly for details to suit your mobility requirements.) The houseboat has 3 queen beds, the bed in the front room can be split to single beds if required. The master bedroom at the rear has an en suite and television. The bedrooms have power points for sleep apnoea machines if required. The second bathroom is large, and there are also laundry facilities onboard. Indoor dining, rear deck dining or shaded rooftop dining. Kitchen has a chef's oven, hot plates and microwave. BBQ on the rear deck. The rear lounge has a double fold out sofa bed and a large screen TV with a speaker craft-zonedsound system, DVD and CD player. Evaporative air conditioning in the living area and a split system in the master bedroom, as well as gas heating. On the roof (not accessible) there is a 6-8 person spa, flat-screen TV, and top deck steering option. Permanent 240volt power system and generator. Powered by two 60hp Mercury 4 stroke outboard motors. The houseboat sleeps a maximum of 8 people, recommended for 2-6 people for maximum comfort. This houseboat is not pet-friendly.
Contact
1800 800 842
Email:
This email address is being protected from spambots. You need JavaScript enabled to view it.

Mildura Houseboats Classic.pdf
---
10 Berth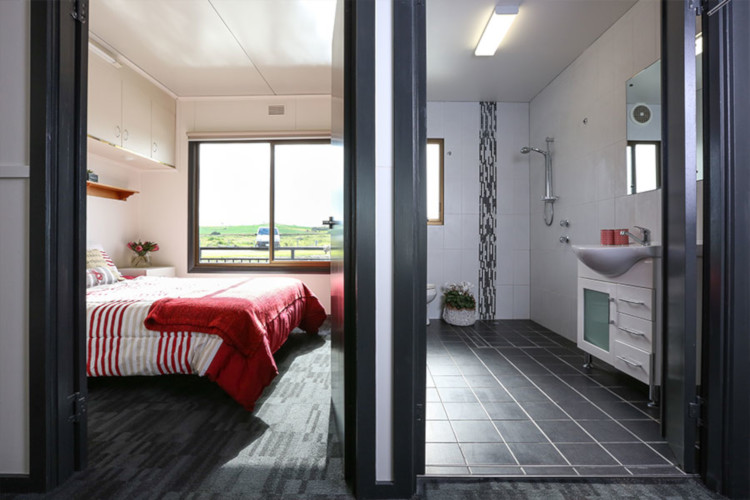 A purpose renovated and fully accessible houseboat "imagination" which operates from Mannum. 5 bedrooms. 5 Queen or 10 single beds. 2 Accessible Bathrooms. Pet-Friendly. Linen and towels are supplied. Laundry is in the hallway with a front loader. Rooftop spa. Services can include transport to and from the houseboat, a full-time skipper, 24-hour care, meal preparation and daily assistance. The gangway is large enough to accommodate an electric wheelchair. Single side only wheelchair transfers - dependent on configuration request. If beds are in a single configuration, there is transfer available on either side. A plastic shower chair is available on request only. The main accessible bathroom will accommodate a hoist. For detailed access features, please see full IDEAS record here.
Contact: 1300 145 636
Email:
This email address is being protected from spambots. You need JavaScript enabled to view it.
---
Accessible Houseboat with a retractable access ramp. (Topdeck is accessed via stairs only). This houseboat has 3 large queen bedrooms with en-suites (2 are shared). Queen beds can be made into singles. 2 laydown double beds in the lounge. All linen is supplied. All bedrooms have direct deck access.
Reverse cycle a

ir con

ditioning

throughout all rooms

with individual temperature control.

Large fridge/freezer, microwave

and oven are

accessible from a seated position.

Home theatre and TV and DVD in each bedroom.

Large back deck with spa

and BBQ

Electric Ramp on the front. Room to move around chairs. Shower chair supplied.
Floor plan as below: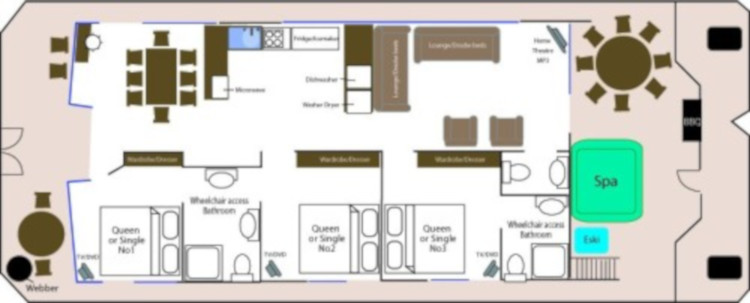 Video available to view at Takeme2
Contact
:
0428 246 901
Email:
This email address is being protected from spambots. You need JavaScript enabled to view it.
---
Emily Louise
8 Berth. Purpose-built in 2020. 2 Double bedrooms with Queen sized beds. A set of bunks in the passageway and a pull out double sofa in the lounge. 1 Shower and 2 toilets.
With ramp access, handrails in wet areas.
Galley with microwave and Nespresso coffee machine.
Reverse Cycle Air Conditioning
All linen is included
Spa, BBQ and outdoor table and chairs on rear deck.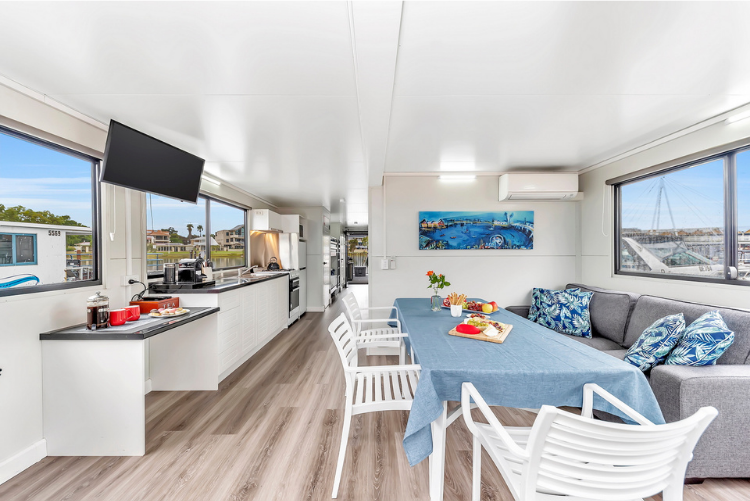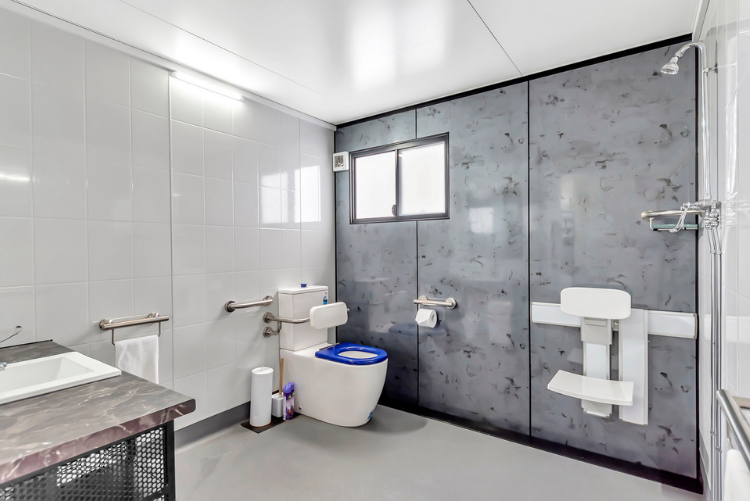 Contact: 08 9535 9898
Email:

This email address is being protected from spambots. You need JavaScript enabled to view it.
---
Information Sourced From - Kenneth Grahame - "The Wind in the Willows", All Seasons Houseboats, Houseboat Heaven - "Inclusion", Luxury Afloat, Mildura Houseboats, SACARE Houseboats, Takeme2 House Boat, Mandurah Houseboats.
---
Every effort has been made to provide comprehensive information on Accessible Houseboats in Australia. This list may not include all related services.
---
IDEAS does information so you can do life.