Pilates was originally started to help injured athletes and dancers return to exercise and fitness. It is suitable for all ages as it is low impact and muscles are worked gently. Pilates is about concentrating, muscle control, developing core strength and postural alignment.
Pilates can help improve flexibility, muscle strength and tone, improve posture and for stress management and relaxation. Pilates styles vary, from mat-based, where exercises are mainly done on the floor. This style uses your own body weight and gravity to work on the muscles. There is also Equipment based Pilates – where special equipment is spring-loaded or weighted, or with resistance equipment to work the muscles. There are even Parents and Baby classes. Pilates is also useful in training for sports of physical rehabilitation.
Pilates can be tailored to deliver a gentle strength and stability program, or customised to be a challenging workout for an athlete.
Check with your GP if you:
Are pregnant

Have a p

re-exi

s

ting medical condition

Haven't exercised for some time




An instructor should have their certificate of qualification on hand at the studio. You can also check the list of instructors on industry body websites, such as the Pilates Alliance of Australasia (PAA), The Pilates Method Alliance or the Australian Pilates Method Alliance. The latter two are not exclusive, as they only list those instructors who are members.
It is guaranteed that any instructor listed under the PAA have completed a certificate level of education through a registered training organisation and are competent in all aspects of theory and practice. Finally, all leading registered teaching organisations also list successful graduates on their individual websites.
Information Sourced from Pilates Alliance Australasia.
---
This article was originally published in the Newsletter of IDEAS January February 2020 edition. Download a copy below to read more great info! IDEAS does information so you can do life.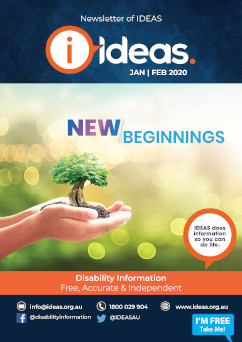 Newsletter of IDEAS Jan - Feb 2020