The Project 333 lifestyle can make mornings stress-free and give you a renewed perspective on your wardrobe. A life-changing diagnosis and 'can do' attitude began this journey for one woman.
Project 333 - How it all began
In 2010 Courtney Carver, a woman living with Multiple Sclerosis, (after a shock diagnosis in 2006) decided she needed to simplify everything so that she could focus on a healthier, happier life. – Courtney acknowledged she spent much of her adult life tired, stressed, sick and doing work without a purpose, just to make ends meet. "Having too much to choose from is not always a blessing". She wanted to conserve her energy for the things that mattered most.
As part of the pare-down, she decided to make a go of a simplified wardrobe, after learning that most people only wear 20% of the clothes they own, and they wear those same clothes 80% of the time. So, Courtney came up with the idea of 33 items for 3 months. (A season). The blessing - it saves time, money and physical energy. "I need those resources for things that matter more to me". Project 333 was born.
2020 was the 10th year of Project 333, and Courtney's book Project 333 was inspired by the journey. Her website has resources to help you choose your 33 pieces, and even how to address excuses and fears. It is just as relevant today.
---
Downsizing - a personal story.
A few years ago, a friend told me she had started Project 333 and was loving it. It was my kind of thing, and yet, I hadn't the resolve to try it fully. The idea came up again when friends went travelling "living out of a suitcase". I had lived and travelled from a suitcase years ago, but I wasn't just going to clear out my closet for the fun of it. A wardrobe cleanout was not on the cards. Again I put off the temptation to try Project 333.
In the Autumn of 2020, I discovered I was living Project 333 by default. Almost on impulse, our family had moved to a remote location – the kind of remote you can only fly in and fly out. Zero roads to this Rome. We packed up our lives and brought with us 8 suitcases, a bike, and our puppy in the cargo hold. I also packed 7 pairs of prescription spectacles.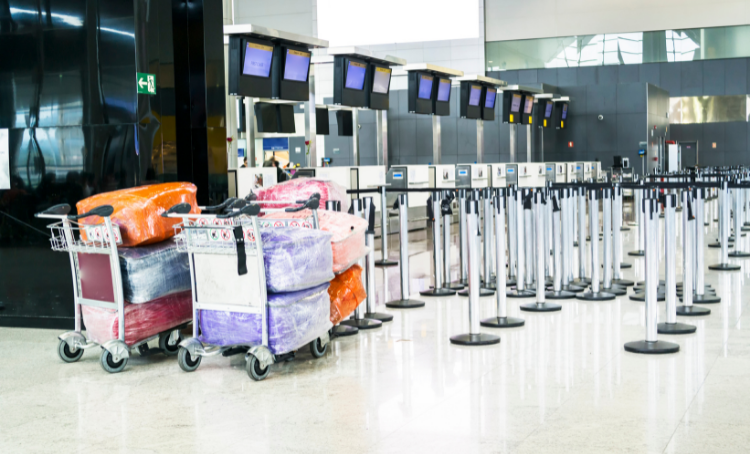 I had decluttered, donated and downsized my clothing ready for the move. It felt good.
Summer was easy, I'm a big fan of a dress, simple footwear and a hat, and sunnies. Voila, complete outfit. "Less stress, wear a dress". No "Does this top go with these pants/ skirt?" thoughts as I stood wasting time in front of my wardrobe.
We planned to meet some family in a mutually convenient destination for Easter Holidays. So, I left a suitcase of our family's winter clothes with them, to pick up in April. You know where this is going, right?
COVID-19. No fly-in fly-out, no suitcase of winter clothes and no 'shops' here. Did I mention that mail parcels take 3 months... and that didn't factor covid timeframes. Insert a moment of pure joy when I realised my accidental Project 333 success. Luckily, I had the cool-weather basics.
The silver lining for me, it's been less effort needed to choose my outfit EVERY morning - zero wardrobe stress. And there is plenty of room to see everything. It's been quite liberating; it saves me time getting ready, and my decisions are pretty much pre-made. I already know which pieces work together.
Heading into Spring was an easy transition. I shopped my existing closet from the clothes I had with me. I added sunhats and swimwear into the Spring mix. On warmer days, back to dresses and no thought about layers for warmth. By Summer, I was still going strong. The majority of my wardrobe remained the same, taking out the warm jacket and jumpers, and replacing them with dresses. I didn't get sick of the same outfits. Through winter there were times when the weather was making it difficult to get items washed and dried in time for wear on repeat. There were a few items that really didn't get a lot of wear, and each time I'm making my winter and spring project 333, I have that experience to learn from. I'm a convert and went those first 4 seasons with mostly the same items of clothing.
Back in my hometown in 2021 with a real Autumn was my first big change of seasons. I replaced a few worn-out pieces. Then shopped for quality and worked out what was missing from my project 333 capsules. I've continued to do this each season.
I've kept Courtney's book handy and refer to it as each season approaches, just to refresh my preparations. During the Christmas and summer party seasons, I aim at 2-3 "going out" outfits and wear them on rotation. I chose outfits I could dress up or down depending on shoes and accessories.
So, what does it take?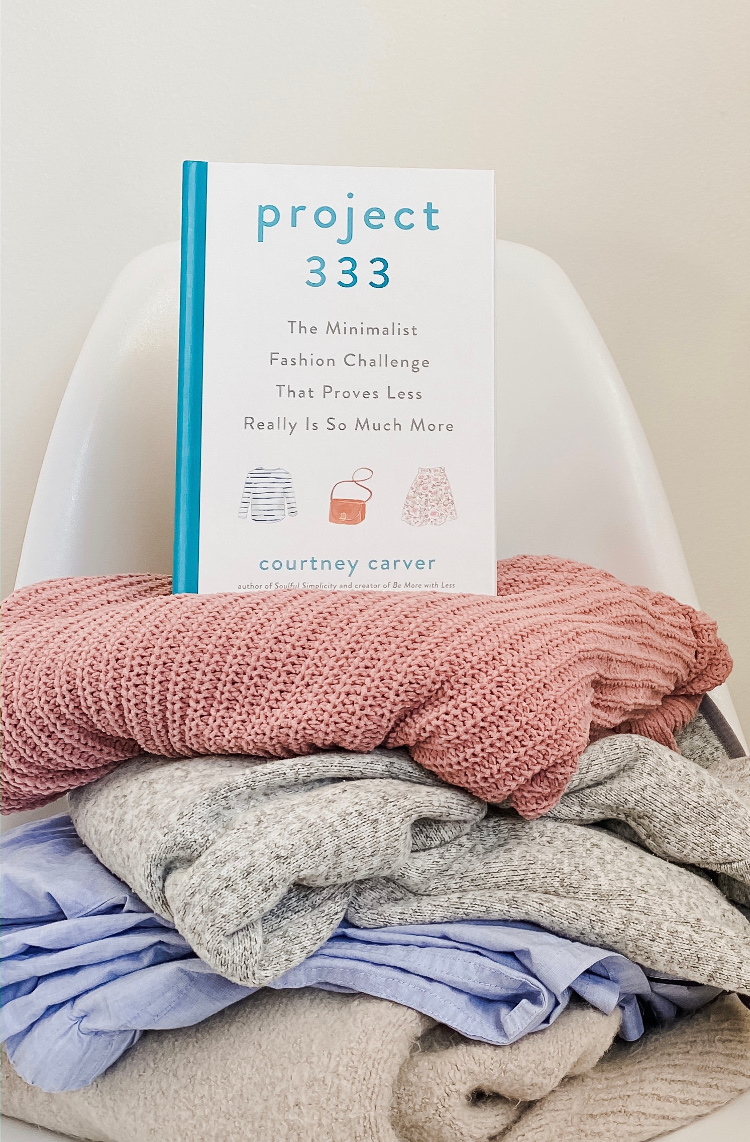 A 'Can do' attitude
Before you put the idea in the too-hard basket, some items don't "count" in your 33. A wedding ring or piece of sentimental jewellery, underclothes, sleepwear, and workout wear. (Activewear addicts note - you ONLY wear workout wear for a workout). I don't count my prescription glasses and sunglasses in my wardrobe, because for me, they are a necessity. Courtney highlights "It's a journey about joy, not suffering." And you don't have to do it all at once; you can ease into it; flexibility is part of how you choose and decide what works for you.
Give yourself time to choose in advance what your seasonal clothing will need to be - to live, work, and play in. Think about the events upcoming or daily schedule for the timeframe. Go from there and give it a try.
Project 333 defined
"A small collection of 33 items including clothing, jewellery, accessories and shoes that encourage you to wear your favourite things every day (not the trendiest things, the most stylish things, or the perfect things … your favourite things)."

The Project 333 Wardrobe – Courtney Carver.
You individually choose how many pieces for each section, so if you like more choices in shoes, you might have fewer items in jewellery, for example. That is why this wardrobe project is unique for all of us. And 33 might not be your magic number, it might be less, or it might be slightly more.
A usual starting place looks something like this: (13 starter pieces)


Clothes
JeansDressSkirtA simple t-shirt or V-neckButton-down shirtBlazer
Jewellery
Favourite piece
Accessories
SunglassesPurseScarf
Shoes
FlatsHeelsWalking shoes
An example of Courtney's summer wardrobe is here if you need more inspiration from the founder of Project 333 herself. And her Spring 2020 Quarantine edition is here. The Project 333 website and the book have fabulous tips on how to decide on YOUR 33 items. Because, as Courtney says "One perfect capsule wardrobe will not work for everyone." We each have different bodies and lifestyles and needs, and our choices support OUR needs and lifestyles and bodies.
Year-round, a calm, unhurried morning routine awaits.
---
Resources
Be more with less
#project333
is a visual representation of the community and resources on Instagram, with diaries, journeys and help from the global project 333 converts. Search "Project 333" on your favourite social media channel for other resources and communities."Project 333 The Minimalist Fashion Challenge That Proves Less Really is So Much More" Book is available for purchase
online
or through your favourite bookstore.
Podcasts
Soul and Wit
is Courtney's podcast channel. Courtney was interviewed on
The Minimal Mom
The Productivityist
episode about the core elements of Project 333.And Australian Duo Bec and Tara chat on
Project 333 The Rundown
and follow up again with Courtney on
Be more with less
.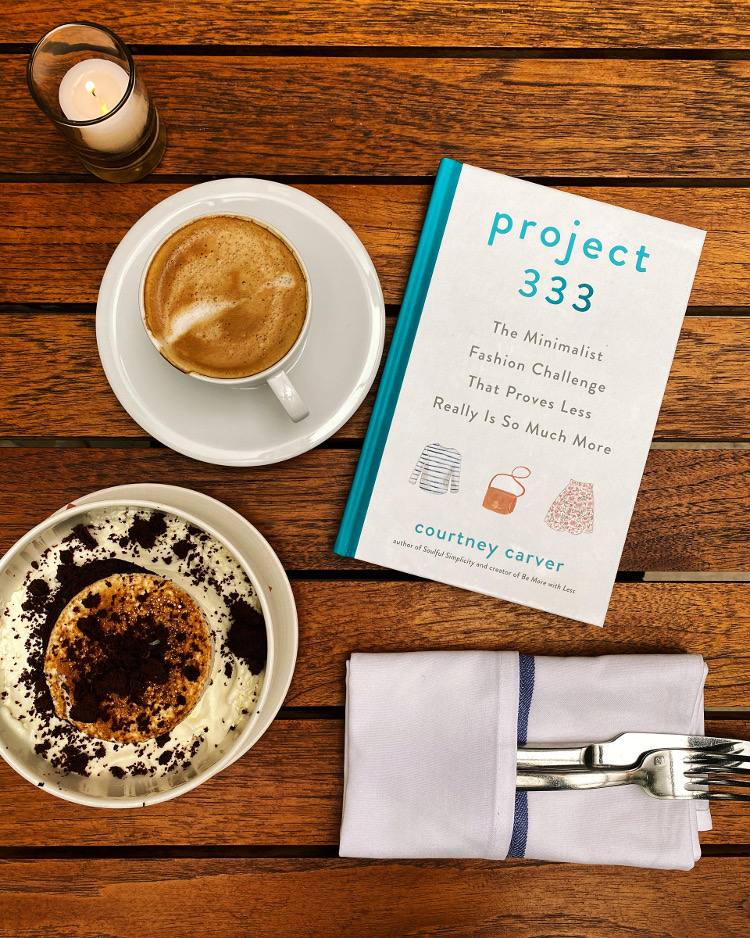 All images supplied Courtney Carver - Be More with Less.
---
IDEAS does information so you can stress less.