School holidays are nearly here again. As winter 2021 is upon us, we search for activities for kids with disability to keep them busy, learning and having fun. Once again we have a budget-friendly roundup. And bring to you Australia wide content. From sensory-friendly to online activities, vacation care programs to therapy based activities, outdoor lovers to chess and lego enthusiasts, there really is something for everyone. Please be aware COVID-19 Restrictions across Australia will apply where necessary.
Quick Links to Budget-Friendly | Australia Wide | NSW | ACT | WA | NT | QLD | SA | TAS | VIC |
Please be aware the recent COVID-19 regulations being announced across Australia will impact the events in this listing. Please check your local regulations and with the event directly to confirm. Of course, we have virtual and online events here to help you out.
---
Budget-Friendly and Stay at home ideas.
Your local park, skate park, beach, mountain bike trail or the pump track, is a great place to play when the weather is sunny. Pack a picnic and some snacks to avoid a dash to the shops with hungry children in tow. A thermos of hot milo or your kids favourite warming drink will be a welcome addition.
For the little ones, have a picnic/ tea party at home. Invite dolls, teddys, and keep the food simple but fun. Fairy bread, mini muffins and a few nice biscuits. Imaginative play is the key here. Set the table, pick a few flowers for a vase and put on some relaxing background music.
Boardgames and card games can while away hours.
If it's raining, pull out the trainset, trains and track and take over the loungeroom. You can internet stream Thomas the Tank Engine and play the day away! This also works with Lego and shows like Lego masters.
Kids often love to bake, we have some really simple and fun recipes to cook right here on the ideas website. Bliss Balls, Quick Mini Quiches can be a fun place to start and make for an easy snack.
Check your local nursery or garden centre, ask about simple seeds to grow like alfalfa, mung beans, lentils and grow using water and a jar. Check also for small terracotta pots, grab some paints, a smock, newspaper (to make cleanup easier) and paint away. Children can choose a small plant to grow in their pot (once the paint is dry of course).
On cooler or rainy days places like Museums, Galleries, Libraries, can be great places for activities, and some will have holiday programs or activities in your area too. Libraries may be delivering books in areas where restrictions apply. You can check directly with your local library.
For more budget-friendly fun things at home have a read of our blog designed for staying at home play in What to do in isolation in the School holidays. For a huge collection of activities online, we brought you a list of ideas in Tips to get you through a Stay-cation or Isolation.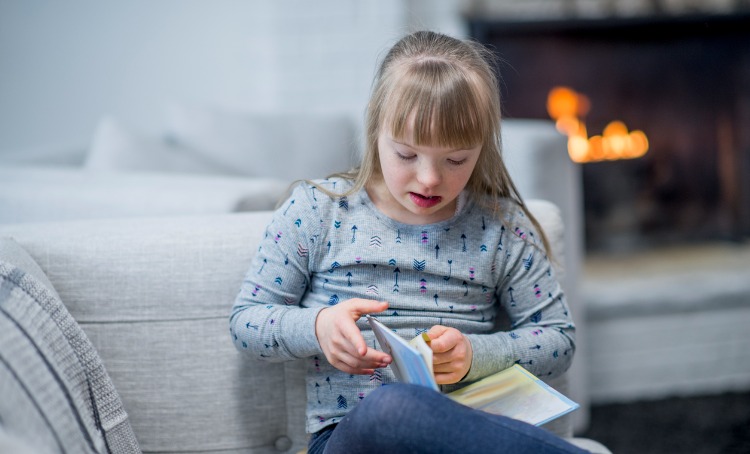 ---
Australia Wide
Australian Camps Association Wilderness Escape Outdoor Adventures, Theatrecraft Youth Winter Camps, School Holiday Residential Stays.
Class Bento have deliverable kits with online classes, some run regularly and others you can choose your own time. See Class Bento for the complete online workshop listing.
Virtual Classes Include:
Botanical Bath Bombs
Watercolour for Absolute Beginners
Stained Glass Painting
Beginners Kintsugi
Furniture Chalk Painting
Pasta Making at home
Modern Calligraphy
Learn more about Class Bento and the NDIS.
Early Start Australia (was Skills for Kids.) Therapy services offered in clinics and school holiday group programs and camps.
Eventbrite - Search for online events that interest you and meet your accessibility needs.
Playgroup Australia runs COVID-Safe Programs through Playgroup at Home. Link to your state or territory through Playgroup Australia on Facebook to find local sessions. PlayConnect Playgroups are designed for families of children aged 0-6 years who have unique needs associated with having an Autism Spectrum Disorder (ASD) or autism-like characteristics in communication, behaviour or social skills.
Vision Australia for fun games and leisure activities for children who are blind or have low vision. Find things like
Educational games – tactile and braille options
Jumbo Print Crosswords
Large-Print Sudoku
Talking puzzles with braille
Sudoku braille cubes
Tactile puzzles
Basketball Kit with Buzzer for the rim
or audible cricket and rugby balls.
Other ideas in larger centres are Ten Pin Bowling, Lazer Tag, Botanical Gardens, Cinemas, Bushwalking, check out your local guides to what is on.
---
NSW
Budget-Friendly
Clever Patch – is budget-friendly if you use your creative kid's voucher. Sand art, Tie Dye, Macrame, STEM and STEAM, Marbling, Papercraft and so much more.
Share our Space in Participating NSW Public Schools. Offer local communities safe green and play spaces during school holiday breaks.
Is your local library delivering books? Some will do so!
---
Note - COVID-19 Restrictions across Greater Sydney, the Blue Mountains, Central Coast and Shellharbour apply. Please check beforehand if events have been impacted. Virtual events may still go ahead.
---
Holiday Intensive programs – an intensive program of a specific therapy. They also run Camp "Reset". A camp with specialised services for children (and their parents/carers) who present with childhood trauma.
Children's Trails for children aged 6-12. Available online and at the gallery with printed free booklets.
SOLD OUT – Join waitlist available.
Visit the Museum in a reduced sensory, relaxed and supportive atmosphere.
Early Birds: Access Mornings provide a reduced sensory, relaxed and supportive environment prior to the Museum opening to the public for the day. This can make visiting the Museum easier for visitors on the autism spectrum or those who have other access requirements, together with their family and friends.
Features:
A supportive environment with limited visitors prior to the Museum opening at 10 am
A designated quiet area for those needing to take a break
A Visual Story with more details on what to expect.
Staff trained in autism awareness and disability
A kiosk for an early morning beverage or snack. The main café will open at 10 am
After 10 am Early Birds are welcome to stay for the remainder of the day
Sensory Friendly Sundays
Enjoy a comfortable environment for kids and adults with a variety of sensory differences. New exhibitions and activity areas will be open extra early and modified for a quieter experience to suit people on the autism spectrum and with a range of differing abilities.
Sunday 13 June 8.30–11.30 am
Sunday 11 July 8.30–11.30 am
Sunday 8 August 8.30–11.30 am
Cost
Adult/child: $12
Children under 4 and members: Free
* Min height 90cm for entry to Action Stations and vessels
26 June – 11 July
Bathurst Winter Festival aims to be an accessible and inclusive event. Illumination and Light shows, Ice Skating, Brighten Up Bathurst, and a Winter Playground with carousel and giant Ferris wheel.
A feature of the festival is Live Better Accessibility Day, held in the Winter Playground. During Live Better Accessibility Day the southern side of Church Lane, stretching from George to William Streets, will be secured as a bus drop off and disabled parking area.
Accessible Designated Disabled Parking
A number of disabled parking spaces will be located near the entrances to the Winter Playground throughout the Bathurst Winter Festival.
Sensory Bag
Event staff located at the Winter Playground information stall and inside the McDonald's Bathurst Ice Rink will have with them a sensory bag, with items chosen to calm heightened sensory awareness. This sensory bag is available on request from Event staff.
Online tutorials. Feature Auslan interpreting and closed captions in the videos. Videos are step-by-step and presented by experienced artists and makers. Projects for beginners aged 15 years and over. Classes available include -
Making Origami Lampshades
Self-Portrait drawing
Building a Robotic Hand
Still-life drawing.
Downloadable PDF Instructions, materials list and templates are available.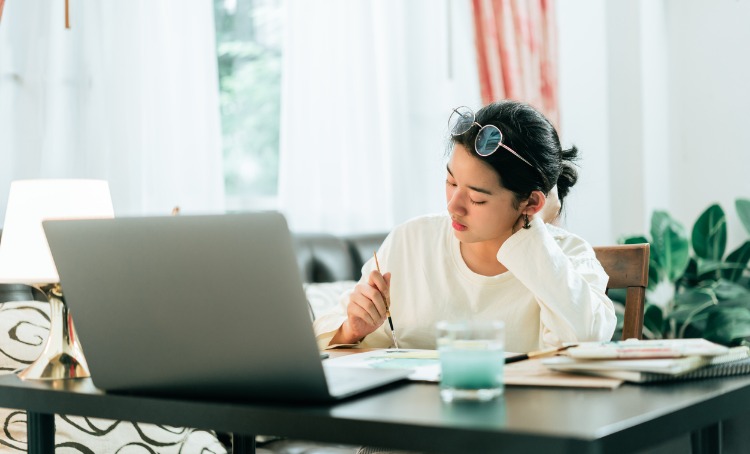 CPA run activities through selected NDIS fund categories.
Occupational therapy cooking programs
Multi-sports camps
Pre-writing and handwriting skills
Teen Winter Ski Camp
Young adult getaways.


Central Coast Weekend Club, After School Hanging Out and Holiday programs. Includes trips to Sydney and Newcastle.
Growing Early Minds
Offers a range of fun, educational, inclusive school holiday programs and camps. Programs are limited to small groups to ensure that every child receives close one-on-one support and NDIS eligible. Social Starts, Handwriting Heroes, Lego Club, Crafty Kids, Cooking Club and more see Growing Early Minds for more information.
Explorers Holiday Program. For children with any difficulty with
Cognitive
Motor coordination
Communication and social abilities.


In the Campbelltown area. For children and young people with a mild to moderate disability aged (7 – 17 years.)
At Niagara Park, Central Coast these winter school holidays, with a heap of sensory fun.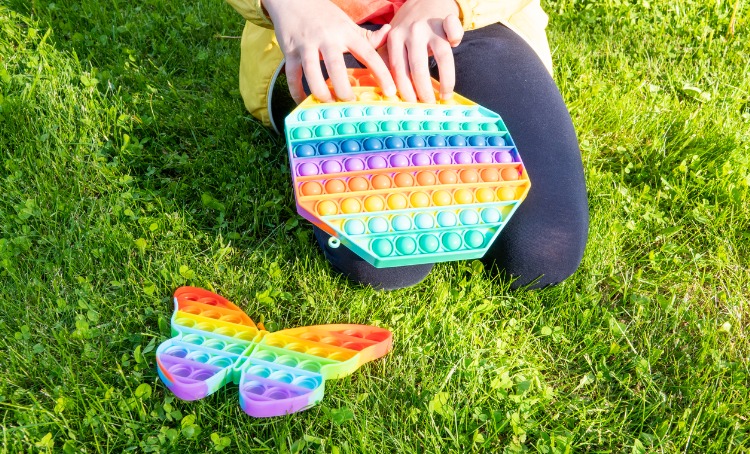 Steam Train Rides on weekends. On an online activity page, Thomas and Friends share storytime videos and activity sheets.
A long-day care program. Fun environmental settings, art exhibitions, swimming lessons, theatre programs and library programs.
Budget-friendly option. Explore play, with Baby and Parent Resources the playgroup NSW site, is a wealth of fun play to do at home for both toddlers and babies.
MTB Shuttle days, Sewing, Boot camps, Felting classes, Library workshops, Make and Bake, Weaving, are just some of the activities across the Snowy Valleys Shire.
A "Kids at the Library" Series.
Audio Guides
Kids Activity Trails
Storytime
Art Club
Creative Kids Boxes and
Young Writers Club.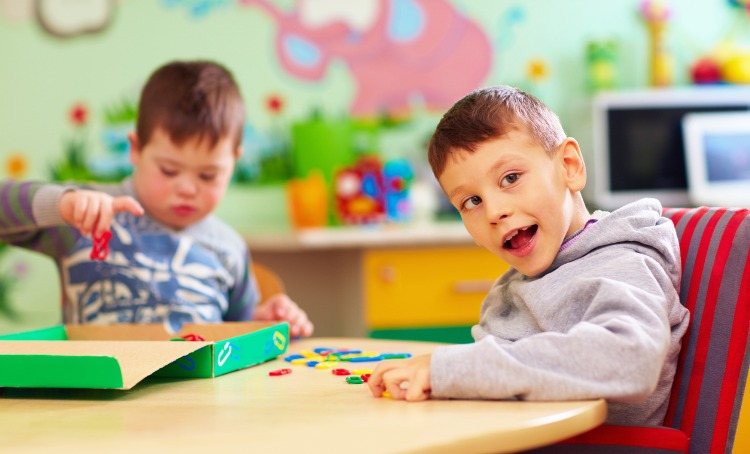 Tutoring classes for school-aged children.
Programs and Hubs. For children and youth Including The Learning Tree and Hang Out Hubs.
School holiday activities.
Popular online and in-house School Holidays Coding Camps. Roblox and real coding.
Sydney – A trove of online possibilities to select from; check with individual events about access options and prices.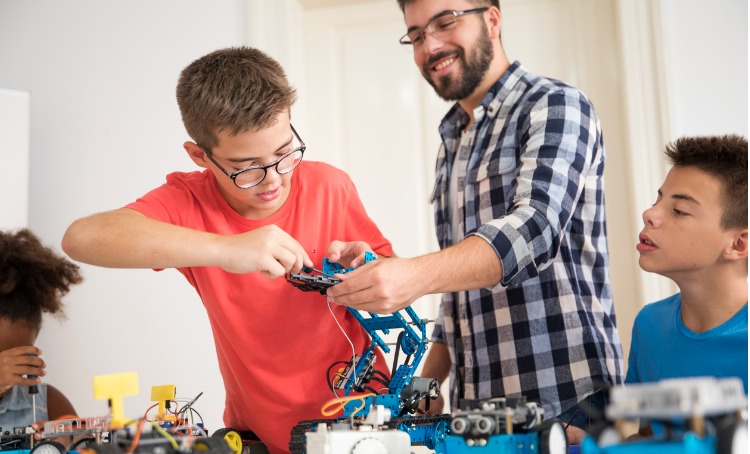 ---
ACT
Spend five days with Ceramic Artist, Julie Bartholomew this June/July. Immerse yourself in the tactility of clay by exploring the relationship between humankind and the natural world.
Unleash your imagination in glass. Under the guidance of some of Australia's most acclaimed glass artists, you will learn introductory techniques in glassmaking to create your own masterpiece. The program features NAIDOC week activities inspired by our current exhibition by Quandamooka artist, Megan Cope.
Glass Mosaic
Glass Fusing
Glass Blowing
Scratch Board Etching
Engraving
Glass Casting


In an effort to make this an all-inclusive event between the hours of 10 am and 12 pm will be quiet hours this will mean low to no music, No bright lights. The whole event is wheelchair accessible, with accessible parking out the front of the event. There will be 2 disabled access toilets on site.
Please note: The event does not have any audio descriptions or a hearing loop.
Have school Holiday Programs across Canberra. Fun and a new adventure every day. Daily programs are available for locations across the ACT.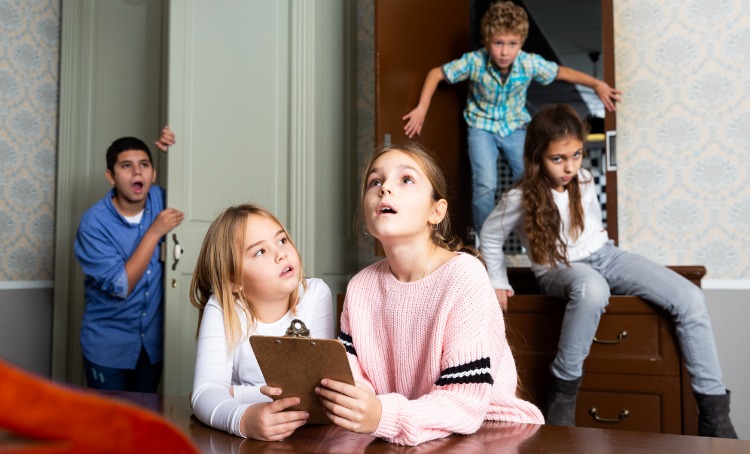 Mary Mead
Dendy Cinemas: Spirit Untamed
ACCESS DAY
Saturday 26 June, 10:30 am
Dendy Cinemas will be conducting a sensory screening of Spirit Untamed as part of the Access Day program. Sensory screenings are tailored to meet the needs of families living with autism and other sensory needs. The program consists of family-friendly content and family classics. Sensory Friendly screenings provide a safe and accepting cinema environment, including dimmed lights (not total darkness) and reduced sound levels. For more information, contact This email address is being protected from spambots. You need JavaScript enabled to view it. or BOOK TICKETS.
Holiday Happenings: Winter 2021
Your free Holiday Happenings Winter Edition is now ready for viewing. This edition contains 61 pages of school holiday programs, activities and events, and is our biggest since COVID-19 stopped production of our print booklets back in June 2020. Some activities fill up fast, so don't forget to book early to avoid missing out! See also Holiday Happenings App.
Aspie Sistas: Escape Rooms
SOCIAL ACTIVITY
Saturday 27 June, 12:00 pm to 3:00 pm
Aspie Sistas will be hosting this months event at the Escape Rooms in Woden. Two rooms have been booked, The Vault and The House on the Hill, both of which can take up to seven people. A debrief of the Escape Rooms will be at a local cafe following the event.

The cost will be $40 per person, as well as any refreshments at the debrief. Due to number restrictions, RSVP's are essential and are required by COB Friday 18 June.

To register or for any additional questions, please contact Deon on 0417 422 537 or This email address is being protected from spambots. You need JavaScript enabled to view it.
Timed ticketed sessions run hourly from 9 am each day. The last session starts at 3 pm. Questacon closes at 5 pm pre-booked tickets essential. For accessibility information visit Access at Questacon.
Programs in Bungendore, Queanbeyan, and Canberra.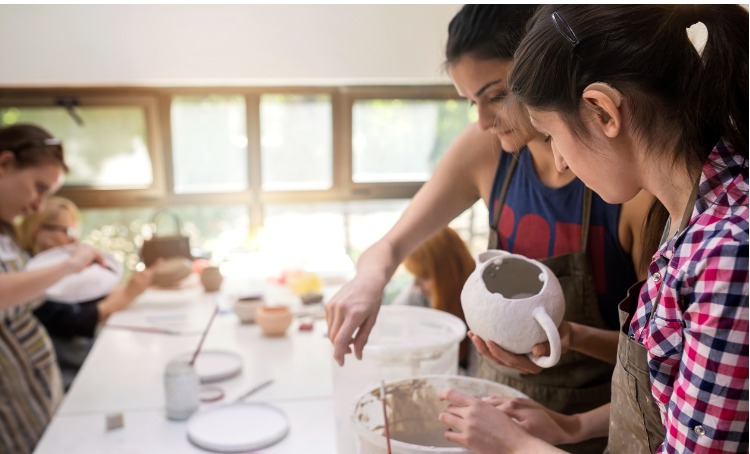 ---
WA
Helping Minds
Each Helping Minds workshop is filled with fun and exciting activities designed for children who are at risk of developing a mental health issue, or who are supporting a family member or friend with mental health challenges.
Places are limited and bookings are essential. To register, or for more information, visit our website or call us on 1800 811 747.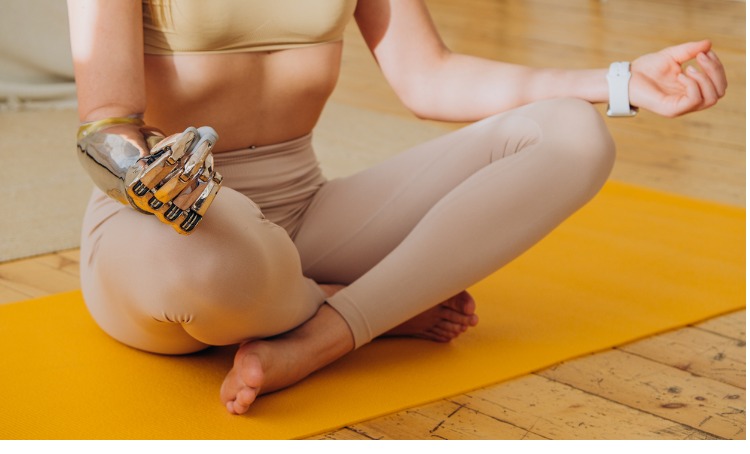 ---
NT
A great roundup of what you can do in the school holidays in the Northern Territory. Art, Museums, Ceramics, Entertainment and Arts and Crafts.
---
QLD
Some of the programs
"Cool Conversations". For children aged 8 plus to improve conversation and social skills.
Fun, Friends and feelings programs are for children aged 5 – 7 years and their parents.
Lego® Club holiday program. Ages 5 – 7 and 8 – 12.
Food School School Holiday Program - Sequential Oral Sensory Approaches.
Be Me School Holiday Program Individuals on the autism spectrum aged 13 – 17 can join a 5-day program of self-discovery and learning.
Cool Kids Anxiety Program A 10-week group for children aged 6-12 and 13 – 17.
Food Scientists A 9-week group program for children 7 – 9 years.
Teen Tech Shed
Make a meal of it - A group to help teens develop independence and daily living skills
Movie Club School Holiday Group – Teenagers 14-17


Brisbane and Southeast Queensland. Creative Arts Experiences for a wide range of ages and abilities. It includes
Children's Drama classes
Pottery and Adventure Walk
Hungry Hungry Caterpillars
Early childhood development classes
Birthday party entertainment
Clay animation.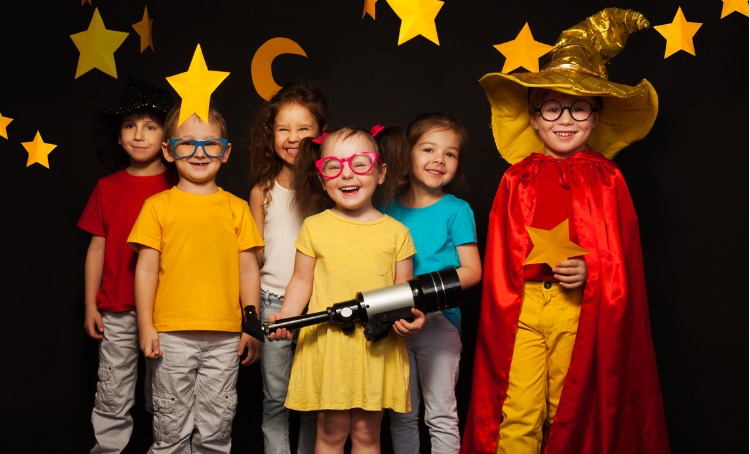 For ages 6 to 13. Fun, innovative outdoor explorations and active learning experiences. Leadership camps for ages 12 to 16. Opportunities for teens to challenge themselves. Camp Cooby also run ASD & Social Skills Camps, part of Mindware Psychology Adventure Program (MAP). Helping children discover their compass of life'. The camp builds participants' self-confidence, resilience, and independence in a group setting. Participants will challenge themselves each day. Therapy supports are available to help them with their growth.
Holiday Programs and Tournaments, Chess Lessons, Online Tournaments and courses. An NDIS Registered Provider.
Transform an article of pottery into a work of art. 2 hours sessions, Book ahead.
A sensory Friendly Day out with Thomas for children with sensory processing difficulties.
Date: Wednesday 30 June 2021
Time: 8:30am - 11am
Where: The Workshops Rail Museum, North Street, North Ipswich
Cost: Usual general museum entry applies. Bookings are essential!
Meet Thomas & The Fat Controller. Get hands-on in the Thomas Playpit. Find Thomas on the huge model railway. And let off some steam in the indoor adventure playground and expansive grounds.
For this very special morning, the sound will be down in the fun space that children with sensory processing difficulties can share with their families and carers. There will be a tailored performance by The Fat Controller at 9:15 am.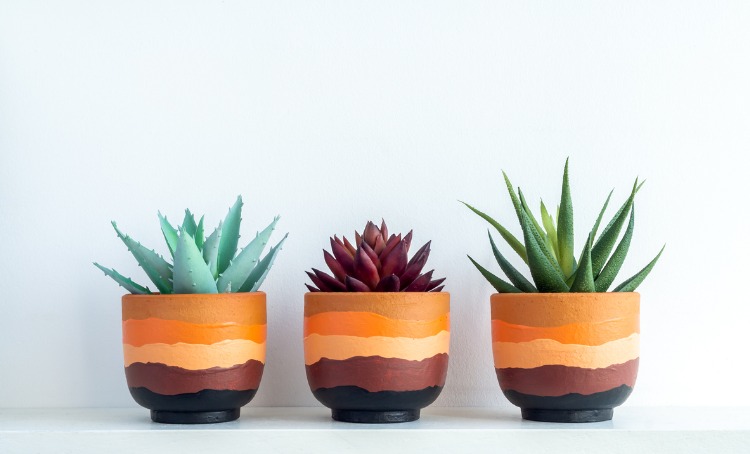 ---
SA
Mon 28th Jun 2021, 10:00 AM - 10:30 AM
11 Central Way, Aldinga Beach SA 5173
Read books, sing songs and enjoy a wide variety of sensory activities in a calm and welcoming space.
Sensory-Friendly Storytime has been designed to make Storytime accessible and fun for young children who prefer a calmer Storytime environment with smaller group numbers and minimal distractions, such as children with sensory and other special needs. Join us to sing songs, read stories and enjoy different sensory activities in a calm and welcoming space for children and families.
Please book a ticket for every person attending, i.e. 1 adult and 2 children will require 3 tickets.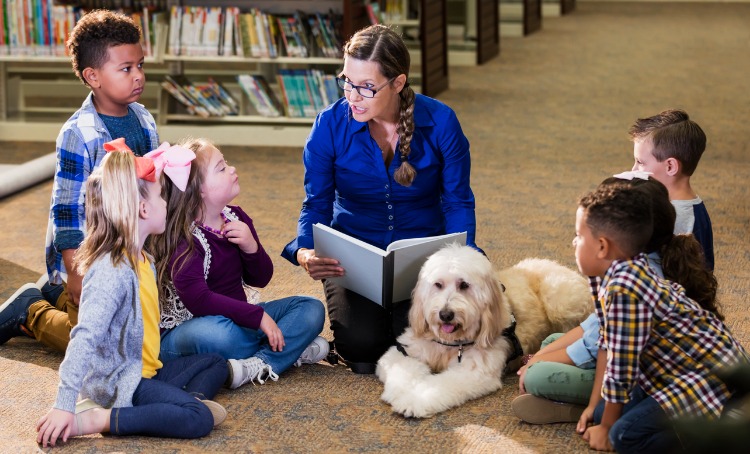 A Vacation Care Program. Operating from 8 am – 6 pm. Activities centred around
Sensory Days
Onsite and excursions
Visual Days
Life Skills
Animal Visiting.


For kids aged 4 – 17. NDIS Registered. Kids Clubs in Adelaide, Reynella, Woodville, Mount Gambier and the South East are mixes of
Sensory play
Cooking
Art and craft
Board games
Music and movement
Imaginary play
Outdoor games
Reading and tablet play
Park outings.


School Holiday Activities at Campbelltown and Mount Barker.
July School Holidays 2021. This site lists loads of activities, including free and low-cost options. Programs, Events, Tours, Sports, Drama, Circus Activities, Mini Golf, Tree Climbs, Outdoors Adventures and more.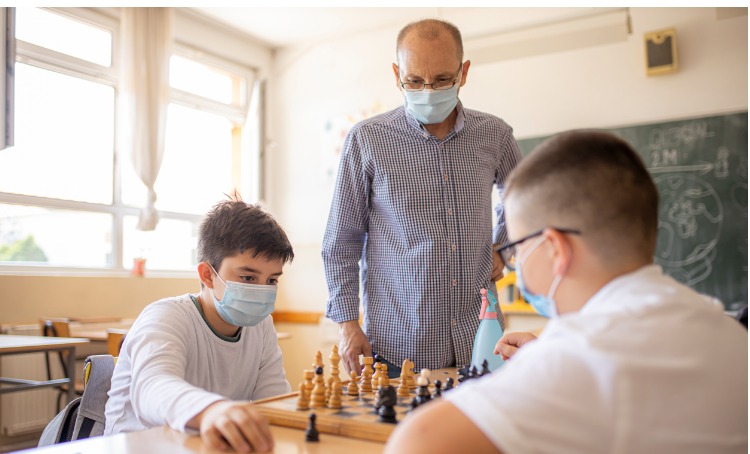 ---
TAS
Pilates and Yoga
School Holiday Programs in Devonport, a range of activities for all abilities.
---
VIC
More events coming as we learn of restriction changes.
Digital Experiences
The Mindfulness Project – (8-10-year-olds)
This fun and engaging group will focus on teaching children about Mindfulness so that they can respond more effectively to stressful situations. Children will learn different mindfulness approaches to cope with stress, worries and anxieties.
Chop It Like It's Hot (Grade 4 – 6)
Come join us for our lunchtime group, where we will meet together and prepare food to develop independence in the kitchen, learn how to make lunch for yourself and your family, learn kitchen and food safety skills & become familiar with a variety of food preparation techniques.
The Contenders (11 – 13-year-olds)
This program will explore team-building exercises, conversational skills, confidence building, friendship skills, building empathy, accepting diversity & much more!
Game On (5 – 7-year-old boys)
'Game On' is a social skill development program focusing on teaching skills through movement and play-based activities to capture attention and enhance learning.
On Point Level 1 (5 -7-year-olds)
Your child will complete games, videos and crafty activities to learn how to hold their pencil effectively, build their hand and finger strength for writing endurance/pencil grasp and will learn their letter categories to correctly form and position letters.
Sense-ational Stars (8 – 11-year-olds)
This program aims to develop children's awareness of how sensory input can affect their feelings and behaviour. Children will learn their own sensory tolerance and learn and develop a range of sensory strategies to calm or alert their bodies.


The museum has online and in-house
Exhibitions
Competitions
Quizzes
Lectures
Puzzles
Collections
And more.


Search online for inspiration. For example, Storytime, Audio play, STEM learning labs, and Home Publishing.
Virtual Zoo tours.
Activities you can download, a Budget-Friendly activity.
Livestreams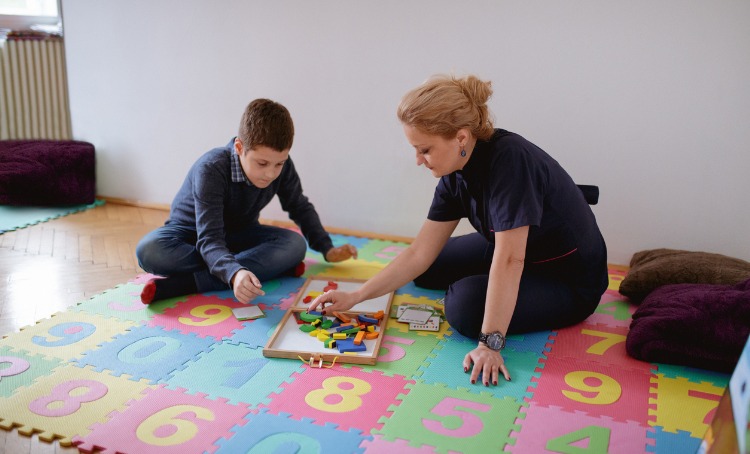 ---
IDEAS does information so you can do life.