For the vulnerable, immuno-compromised, voluntarily self-isolating, or those in quarantine, lockdown or mandatory isolation after overseas travel or close contact with a confirmed case of COVID-19 we've gathered some tips and activities to help you through. For all ages from toddlers to adults, we have plenty of suggestions.
Passing the time and being stocked with necessities are just the first things that come to mind. Remember to exercise and eat as healthy as possible.
Having a general routine helps, especially with children in the house. Some children might thrive on holiday-like activities and treats such as pancake breakfasts, those things you do not have time for on a typical day. Do what works for your family and circumstances.
Activities/ keeping distracted
For Adults and Teens
Music – Listen to audio or play instruments.
Crafts or Hobbies – you might have always wanted to learn how to knit, sketch, take photographs, now is a great time to try.
Reading – whatever takes your fancy, audio-books, hard copy or downloadable.
Netflix – time to binge-watch your favourite episodes.
Spring cleaning early or decluttering - a draw, your wardrobe, it's a great time to make a start.
Take time to edit photos or catch up on home maintenance, those things that get put to the bottom of the to-do-list.
Fresh air, if you have a private garden, a walk, gardening, kick a ball, soak in the sun.
If you are a night owl with clear skies and little light pollution, you can stargaze, watch for satellites, meteorites and constellations.
Online activities and resources
For something with a difference, a Free Virtual African Safari. Join tour guide and photographer Munya on a virtual Safari. He will introduce you to Hwange National Park and Zimbabwe. You will experience the Safari that he leads every day.
He will describe the pickup location, safety guidelines, the environment, and the animals we are likely to see. There will also be a few breaks and meals.


For a little cultural pick me up, a collection of about 12 virtual museum tours including the Louvre, NASA and the Google Art Project, can be viewed from the comfort of your own lounge here.
And PBS Newshour have linked up to 19 Immersive Museum Experiences to tour to your heart's content.
There is also a Virtual tour of The National Gallery in London.
Stream your Favourite hits from Broadway HD. (Fee's apply)
Podcasts – there are infinite choices, history, science, TV shows, this one from Pip Lincoln - On routines and ruts, is worth a listen. If you have no access to Podcasts, the radio can be a distraction, pick an upbeat station rather than news-heavy.
Gentle exercise like Pilates or yoga is suitable if you are confined indoors. Youtube search for a series that suits your needs. Some examples are Chair Yoga or Blind Yoga.
Cooking and baking – use pantry staples, and pull out those cookbooks, or use sites like Taste to try new recipes.
Learn a Language with resources like Duolingo that have downloadable apps.
Apps like Smiling Mind help with mindfulness or try relaxation apps.
And listen and watch the most beautiful stories of Italians playing music and singing together whilst in lockdown, on Classic FM for some heartwarming vibes.
Your child's school can be contacted for programs and work for children to complete whilst in isolation.
A treasure trove of online games can be accessed at Crazy games.
NASA bring the Universe to your home.
To see levels of creativity that people are adopting, this ABC Article is engaging reading.
Class Bento have online activities you can join virtually.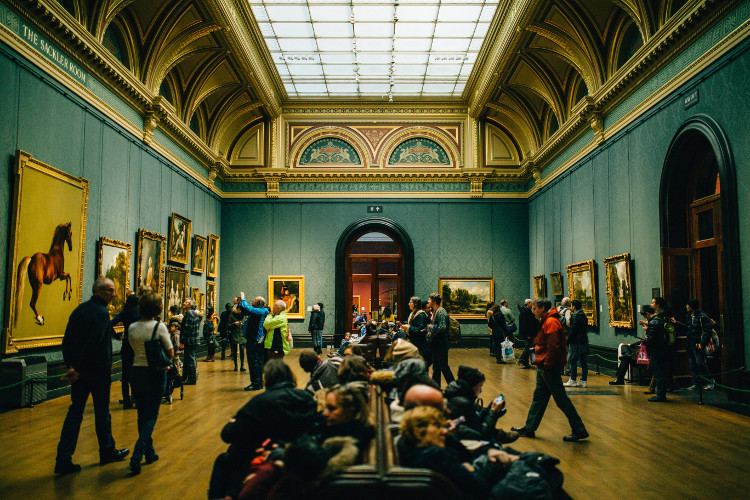 For Younger Children
The below ideas cover exercise and fun as well as learning. Children need a "brain break" too, so mix activities for this purpose.
Colouring in or drawing are often suggestions for activities.
Board games or card games can either educate or be just for play. Use a mixed variety of quick and longer games, quiet and noisy, simple, and some that make brains sweat.
Kids love to build indoor tents or cubbies from furniture, bedding and retreating to them.
If you have a dog, children can teach their pet new tricks.
Good old "dress-ups' and playacting.
Boxes - The Biggest Cardboard ones you can find, let their imagination run wild.
Online activities and resources for kids.
Lah Lah streamed a live sensory concert and you can view the stream here from the Sourcekids Facebook page,
Art for kids hub
video lessons on how to draw, all you need is paper and pencils.
Behind the News
- for older primary and secondary students to learn what is happening in the world around them.
Cincinnati Zoo
– daily activities online.
Cosmic Kids Yoga
– Youtube channel making yoga and mindfulness for kids.
Just Dance (Waka Waka)
- Just Dance and Just Dance for kids keep kids moving.
Little bins for little hands
– loads of recipes for slime, playdough and other sensory activities. STEM activities.
National Geographic Kids
- Brain Boosters, Videos, Games and Exploration for kids all about animals, the world around us and even space.
Reading Eggs
- ABC Reading Eggs makes learning to read interesting and engaging for kids, with great online reading games and activities.
Science Max
- turbocharges all the science experiments you've done at home.
Storyline online
– video stream of celebrities reading books with illustrations to match.
Storytime from Space
- Live readings are temporarily postponed but check on the back issues. A project of the Global Space Education Foundation, Children's Books are sent to the International Space Station. While in space, astronauts are videotaping themselves reading these books to the children of Earth.
Taronga TV
- Behind the scenes whilst the Zoos are closed.
Twinkl
is a curriculum-based resource, searchable by grade.
Vooks
– animated picture books bought to life (subscription service).The NSW SES Mascot Paddy the Platypus has an
activity book to download and print
with colouring, dot to dot and activities.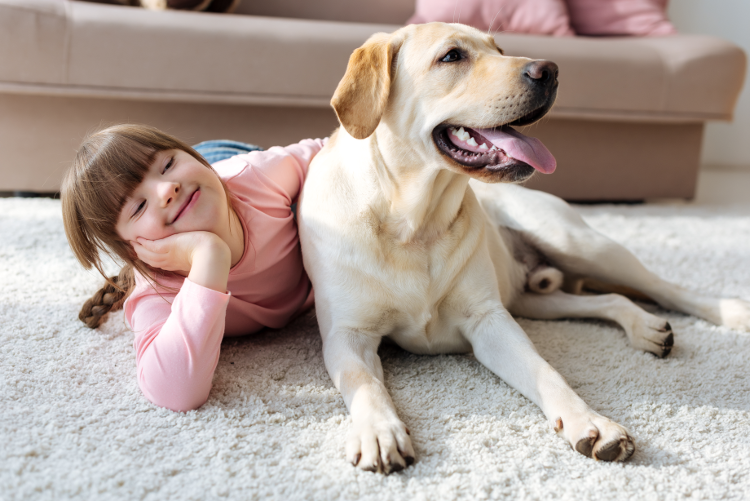 Social Media
Be aware of the content you are seeing and consider if it is worth spending time online. If you feel you must stay connected limit your time and focus on the positive.
Staying in touch
Use Skype or video calls, phone calls, to keep in touch with friends and family. You can even use Zoom to create a group with friends and play a board game together,
Support
Local not for profits, churches, and volunteer groups, or individuals may offer home delivery and support assistance to those in isolation. Make phone calls or check-in on social media with groups to see if they are assisting.
Groups are volunteering services such as –
Picking up shopping
Posting mail
A friendly phone call
Urgent supplies


Supplies and practicalities
List of emergency contact numbers.
Non-perishable food, for example, tinned foods, dehydrated or dried foods, muesli bars, dry biscuit, preserved foods.
Foods for individual allergy needs.
Some communities have businesses offering to deliver freshly cooked foods to your doorstep. Check locally to see what might be available.
Extra Incontinence products.
Individual prescription items – local pharmacies may offer a delivery service, so check directly with them.

Babies
A good supply of nappies, and consider alternatives like bamboo or cloth nappies.
Bulk packs of nappy wipes.
Rash cream or barrier cream.
Formula.
Sterilising needs.
If your baby is express fed, be prepared to hand express if pumps are not able to be sterilised.
Tinned foods, food pouches.



For pets or service animals
Food and treats
Water
Medication needs
Kitty litter

Hygiene
The Department has launched the Stop the Spread and Stay Healthy campaign. Read more...
Toilet paper has been a highly popular item and tough to purchase. Flannelette/cotton sheeting or microfibre towel can be cut into a toilet paper alternative. Not to be flushed but placed in a bucket with tight-fitting lid containing bleach to be washed separately.
Small soap manufacturers are offering online sales and delivery. Supporting local and small business makes a big difference in times like these. Campaigns like Buy from the bush, a showcase of regional makers, manufacturers and businesses that post wares out to customers, offer up all manner of items that can be sent out to you.
Discuss care needs, hygiene practices and know what methods and policies your support organisations have in place for staff and to support clients. Prepare family to back-up if necessary, recognising that at this time, NDIS funds cannot be used to pay family members to provide supports.
Working from home
Discuss with your employer the expectations, remember to have your regular breaks and get fresh air too when you can. Mobile apps or cloud-based systems allow you to take your number with you wherever you work. Forwarding calls to a mobile is a solution that can also be used. Use technology to your advantage – video meetings, sharing files; all these can be done through cloud technology.
Your organisation may have a technology support provider can give you information that relates to your work and how to approach working remotely. Our article on Tips to balance working from home has plenty of support ideas to balance work and home during lockdown.
---
Still stuck for ideas on what to do?
What to do in Isolation in the School Holidays
Staying Connected
The New Armchair Travellers
---
IDEAS does information so you can do life.