There are web-based platforms and mobile applications that act as online service providers.
They are a medium to connect People with Disability to Support Workers and Carers.
To help you choose a provider we have some questions you can ask, about safety, choice, payments and insurance.
Choosing an online service provider takes thought and care.
To find a provider that suits you best, think about your specific needs, then ask questions that matter to you.
It might be that you have a rare condition and would like reassurance that the provider understands it.
Or that you need easy access, or located close to public transport, or that they come to you.
The below questions should give you a guide on what to look for and the differences in levels of service, administration and support each provider supplies.
General Questions to Ask
Questions about Finance
Questions about Choice
Questions about Insurance and Safety
Questions about Apps
Notes
Listing of Online Service Providers


General
How long has the service been operating?
Do they have contact numbers for support? (Online apps, for example where you may need to contact a helpdesk)
Do they have support workers or services who operate in your area?
What other services do they provide?
Finance
What fees and charges apply?
Are there administration fees or subscription fees?
What transport rates are used?
Payment options, according to your individual needs, is the Online Service Provider
NDIS registered
If they are not NDIS registered, do they have a 3rd party able to process invoices for participants who have chosen the NDIS to manage funds (NDIA Managed).
Able to use MyAged Care funding
Able to have out of pocket payments
Do they use the NDIS Price guide?
How much notice is required for a shift to be cancelled without incurring fees?
How much administration is involved for me?
Choice
Can I choose the gender of my support worker?
Can I choose the age of my support worker?
Are they experienced in supporting your specific disability and needs?
If I wish to bring my own support worker (or one that I already know) to the service, can I do that?
Can support staff be interviewed to determine if they fit before commencing an agreement?
Is there a minimum number of hours for a shift?
What is the process for cancelling shifts (from both the care-seeker and care-provider perspective)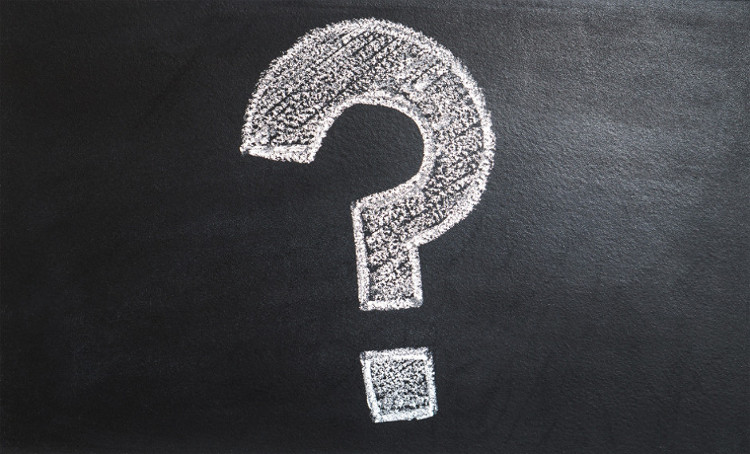 Insurance and Safety
Does the service provider verify the identity of workers, organisations, or information posted on their platform? Or is the cares-seeker responsible for this? For example,
Working with Children Check
Police Check
Drivers Licence
Verification of identity and qualifications
Vehicle Registration and CTP Insurance
Does the service provider perform interviews and reference checks on workers on their platform?
Are Nursing staff (Registered and Enrolled Nurses) verified with the Nurses and Midwifery Board?
Does the online service provider have insurance cover for the workers, or do the workers need to have their own insurances? For example, Public Liability and Professional Indemnity Insurance, Workers Compensation, and Personal Accident Liability Insurance.
Who is responsible for all employment-related laws through this provider – is it the care seeker, support worker or online service provider? (Wage laws, WH&S)
Does the support worker need to have an ABN?
Does the service link to individuals or organisations?
What is the feedback or complaints process to report unsatisfactory service or behaviour?
Apps
Does the app have inbuilt timesheets, tracking and safety alerts?
Is there a feature to contact for support when using and to navigate the app?
Does the app require regular software updates?
Will the app operate when disconnected from the internet?
Notes
It is good practice to sight all essential documents relating to insurance, vehicles, qualifications.
---
Listing of Online Service Providers

BOOSTED
Website: http://onecommunity.net.au/Boosted
Also: https://app.boosted.net.au/#/
Email: This email address is being protected from spambots. You need JavaScript enabled to view it.
CARE.COM
Website: https://www.care.com/en-au
1800 854 593
CARESEEKERS
Website: https://www.careseekers.com.au
Phone: 1300 765 465
Email: This email address is being protected from spambots. You need JavaScript enabled to view it.
FIND A CARER
Website: www.findacarer.com.au
Phone: 1300 177 877
Email: This email address is being protected from spambots. You need JavaScript enabled to view it.
HIREUP
Website: https://hireup.com.au
Phone: (02) 9113 5933
Email: This email address is being protected from spambots. You need JavaScript enabled to view it.
HOMECARE HEROES
Website: https://homecareheroes.com.au
Phone: 02 8310 7531
Email: This email address is being protected from spambots. You need JavaScript enabled to view it.
MABLE
Website: https://mable.com.au/
Phone:  1300 73 65 73 (Sydney Based)
Email: This email address is being protected from spambots. You need JavaScript enabled to view it.
MOBILITY
Website: https://www.mobility.com.au/
Phone: 1300 438 227
Email: This email address is being protected from spambots. You need JavaScript enabled to view it.
KARISTA
Website: https://www.karista.com.au/
Phone: 1300 274 782
Email: This email address is being protected from spambots. You need JavaScript enabled to view it.
KYND
Website: https://kynd.care
Phone: 07 5559 6532 and 1300 144 732
Email: This email address is being protected from spambots. You need JavaScript enabled to view it.
TAPPON
Website: https://about.tappon.co/
Phone: 02 9158 6163
---
IDEAS is an organisation that serves people with disabilities to help them live full, independent lives, with information that is free, fact-checked and independent.