The Government has told us to stay at home because of Coronavirus.
Coronavirus is also called COVID-19.
Council for Intellectual Disability (CID) has made an Easy Read document about staying at home during the Coronavirus (COVID-19) crisis.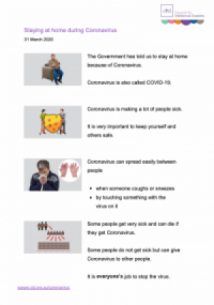 Download: Staying at home during Coronavirus
---
IDEAS does information so you can do life.