Amid COVID-19, concerns for people experiencing domestic and family violence are growing. This article brings together telephone contacts, Apps and web resources to help you or someone you know who is vulnerable to domestic or family violence.
Quicklinks
Crisis Lines
Apps to Support You
Web Support Resources
Heightened risks of exposure to unwanted behaviour are evident. Men, women, children and people with disability could be more vulnerable than ever to violence, bullying and abuse as they are isolating in response to COVID-19 regulations. Increased stressors with economic and employment concerns, being isolated in their home with their abuser or spending more time online for education and schooling as they learn remotely, are cause for concern. Technology facilitated abuse is also on the rise.
Outside of COVID-19 timeframes Australian Bureau of Statistics statistics are:
2 in 5 people aged 18 and over have experienced physical or sexual violence since the age of 15, including 42% of men and 37% of women (1 or more incidents)
4 in 10 men and 3 in 10 women experienced physical violence
1 in 5 women and 1 in 20 men experienced sexual violence.
Technology facilitated abuse is a concern for those supporting victims, as the perpetrator may have bypassed privacy and security settings, or have remote access to devices and accounts.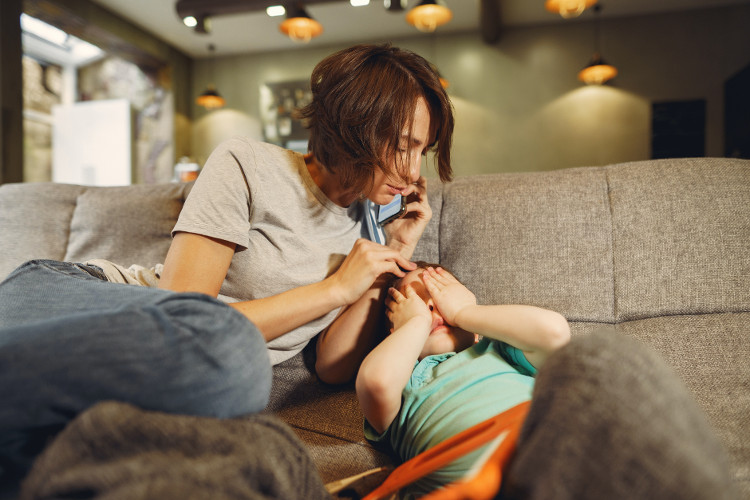 This Online Safety Checklist gives you essential online safety steps if you are in a domestic and family violence situation. A Checklist for Friends and Family can help friends and family to support someone who is being followed, stalked or controlled through social media or their devices (phones, tablets or computers).
Where to get help - Crisis Lines
If your own device or phone is compromised, you may be able to access a safe device from a friend or neighbour. A safe device is one that your abuser is not able to check and cannot access.
Apps to support you
Web Support and Resources
Among the known risk factors to the perpetration of domestic and family violence, loss of income, and unemployment risk are at a heightened level under COVID-19 circumstances. In response to this, the Prime Minister of Australia and the federal government have pledged a $1.1 billion package boosting mental health services, domestic violence support, Medicare assistance for people at home and emergency food relief.
Further reading
National Sexual Assault, Domestic Family Violence Counselling Service
(COVID-19 Section)
Royal Commission statement on COVID-19
The University of Melbourne Pursuit
IDEAS Blog
Staying Safe Online
IDEAS Blog
National Crisis Numbers
---
IDEAS does information so you can do life.