This recipe is quick, great for lunch boxes or to make ahead and freeze. It can be packed cold for picnics or on-the-go lunches, or reheated and served warm. Using cream instead of milk will give a lovely texture.
Ingredients
4 sheets puff pastry, frozen.1 tsp oil4 rashers of bacon, diced½ onion, diced1 cup tasty cheese, grated½ cup milk or cream4 eggs Salt and pepper to season
You will need
A mixing bowl Large spoonFrypanSpatulaMini Muffin trayCircular cookie cutter or a glass
Method
Place the pastry out on the bench to thaw.
Preheat the oven to 200 degrees (180 degrees for a fan-forced oven).
Over low heat, cook the bacon and onion in a frypan until the onion is softened. Allow to cool slightly.
In a large bowl, mix the eggs, milk or cream, and cheese together. Add the cooled onion and bacon mix—season with a little salt and pepper. Mix to combine.
Silicone trays work well and make it easy to clean. If you use a non-silicone muffin tray, brush lightly with oil to stop the pastry from sticking, or line each hole with baking paper squares.
Use a large cookie cutter or upside-down drinking glass, cut 24 circles of pastry. Line a mini muffin tin with the pastry circles.
Pour or spoon bacon and onion mixture evenly into each hole, leaving space for the egg mixture to rise.
Bake for 12 – 15 minutes or until golden and cooked through.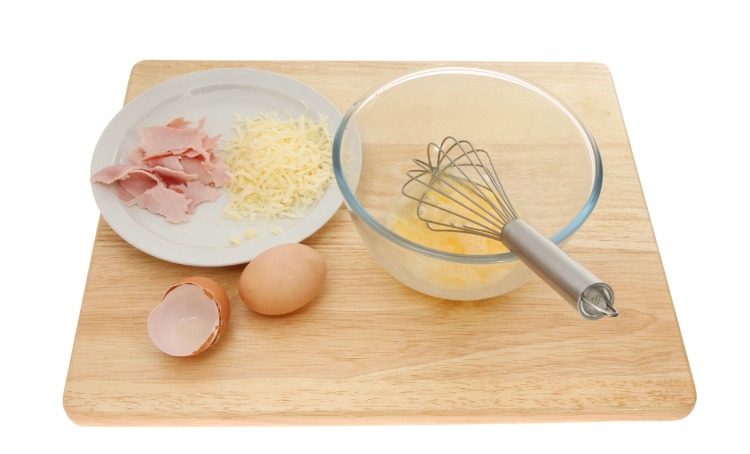 Serve warm or rest in tray for 5 minutes before transferring to a wire rack to cool.
Delicious served with a blob of tomato chutney and/ or Greek yoghurt. Add a green salad for a healthy crunch.
The cooled quiches can be stored in the fridge or frozen in airtight containers once cooled. Defrost and heat to serve.
Allergen advise. Contains meat, egg, gluten and dairy.
---
IDEAS does information so you can do life.