Sweet potato is a vegetable that is full of flavour and has great health properties. Even better there are so many ways we can use it in our cooking, including this variation on the humble Sheperd's Pie.
This recipe is gluten-free and vegan.
Serves: 4
Difficulty: easy
Ingredients
600g sweet potato, peeled and cut into small cubes
A small splash of almond milk
230g black beans (drained weight), drained and washed
230g red kidney beans (drained weight), drained and washed
A 400g can tinned tomatoes
150g button mushrooms, sliced
4 spring onions, sliced
1 large red onion, peeled and finely diced
2 garlic cloves, peeled and finely diced
1 tablespoon maple syrup
A handful of fresh coriander, roughly chopped
Teaspoon smoked sweet paprika
Juice of 1 lime
Salt and pepper to taste
Olive oil
---
Method
Preheat the oven to 200°C. Boil the peeled sweet potatoes until tender about 30 minutes. Drain.
In a pan, fry the onions, garlic and a pinch of salt, in a drizzle of olive oil over medium heat for 5 minutes. When the onion softens, add the paprika and slices of spring onion, and enjoy the aroma as you mix and sauté for 2-3 minutes. Then add the mushrooms to the pan and mix through again.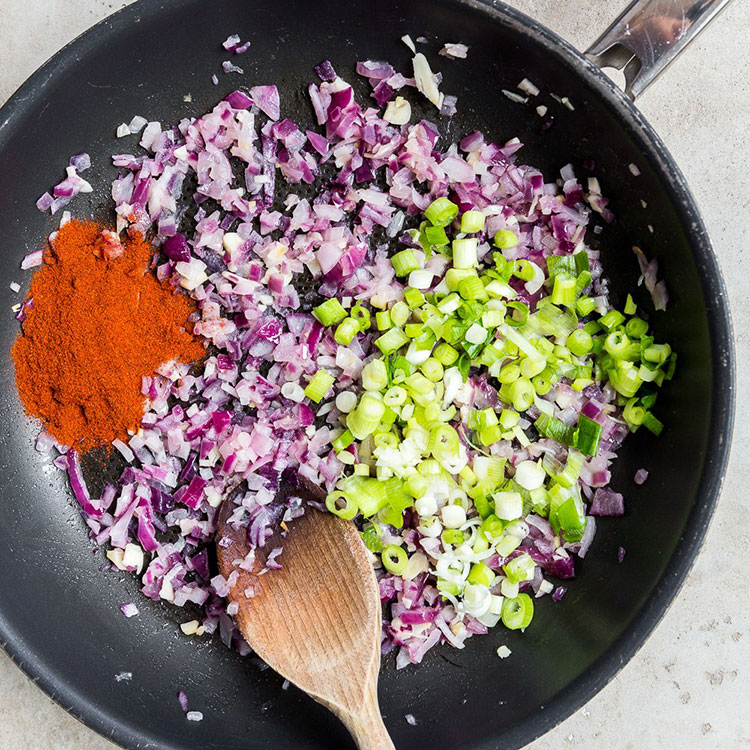 Add both of the drained tins of beans, coating them in the paprika, and sauté for a further 5 minutes. Then add the tinned tomatoes, maple syrup, lime juice, pepper and coriander, mixing everything through. Admire the luscious jewel colours.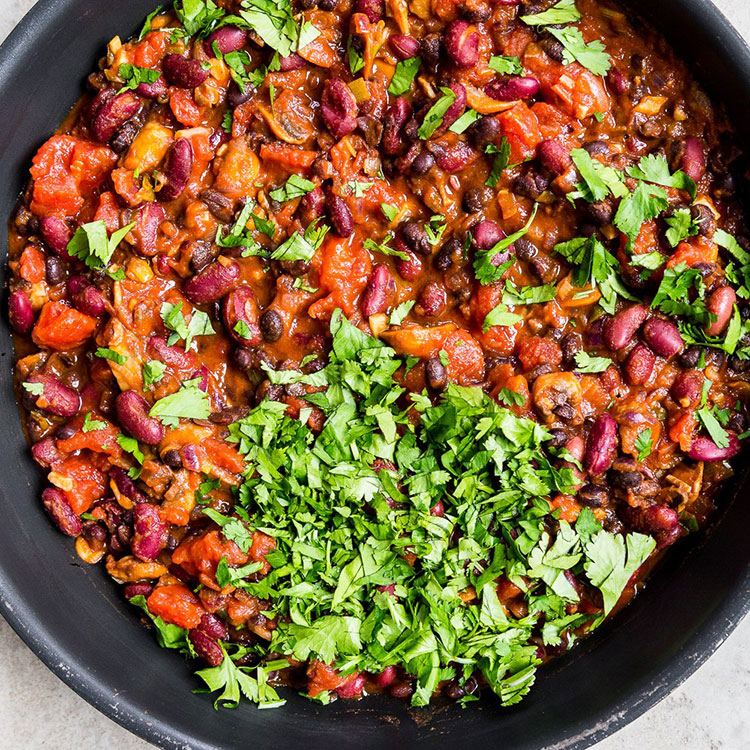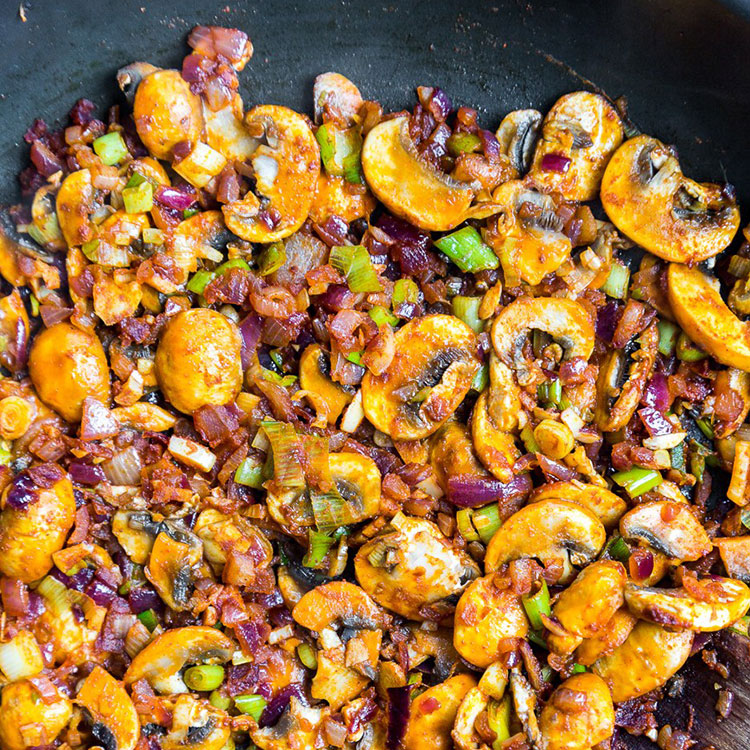 Once the sweet potatoes are soft, mash them with the almond milk and a pinch of salt. Spoon the bean mix into the bottom of a baking tray and top with the sweet potato mash. Place in the oven to brown and bubble until it starts to crisp on the top, about 20-25 minutes.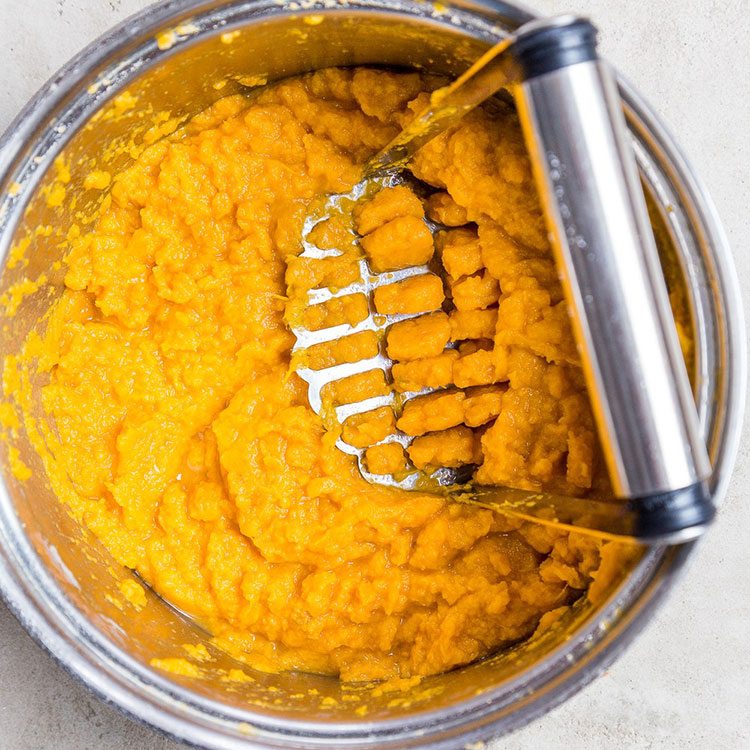 Tips
If cutting and cubing sweet potato is a challenge, simply peel and put the whole potatoes in the oven at the lowest temperature, and keep an eye on them until they soften enough to mash.
This is also handy for making pumpkin soup. Place an unpeeled pumpkin in the oven for an hour or so, depending on the size, and scoop the insides out with a spoon.
---
---
IDEAS does information so you can do life.