Move over maple syrup, we have enticing pancake toppings for you to try along with a simple recipe for pancakes.
First, our simple pancake recipe, with suggestions below on fabulous toppings, sweet and savoury to try on your pancake.
Ingredients
2 cups Self-Raising Flour or Gluten-free Flour (gluten-free may need a little extra flour if the batter is too thin)
2 eggs
2 1/2 cups milk


Tools you need
Mixing bowl
Measuring cups and spoons
Whisk, electric beater or wooden spoon
Large spoon
Frypan
Sifter
Spatula or Egg Flip


Method
Sift flour to remove lumps. Add all ingredients to a clean mixing bowl and stir well to a smooth batter.
---
Tempting Toppings
You can also set up a grazing platter of some of the below and experiment with different combinations.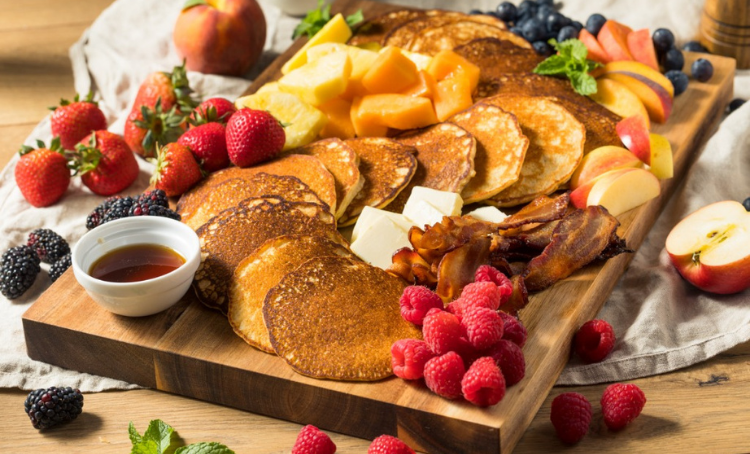 Sweet
Apple butter
Apricot jam and peaches
A trio of banana, maple syrup and peanut butter
Blueberries, vanilla yoghurt and mint
Condensed milk and raspberries
Cream cheese and choice of fruit
Fresh honeycomb with orange segments
Flaked almonds, banana and Nutella
Greek yoghurt, peach slices and granola
Golden syrup and lemon
Guava jam and mascarpone
Honey, labna and figs
Ice cream
Lemon curd
Mandarin or orange and yoghurt
Natural Yoghurt – stir through a teaspoon of rosewater, orange blossom water or vanilla essence
Nutella and strawberries
Passion fruit and mango yoghurt
Stewed apple and cinnamon
Salted Caramel sauce with ice cream or a shot of espresso


Savoury
Garlic mushrooms, fetta and thyme (leave out the garlic if you prefer)
Bacon and fried tomato wedges
Marmite and peanut butter
Corned beef, white sauce, carrots and peas
Spinach and cheese
Savoury Mince, coleslaw and cheese
Bacon, sour cream and chives
Bean mix, salsa, avocado and sour cream
And if you would like still more suggestions, take a look at our Please Porridge Hot for toppings too.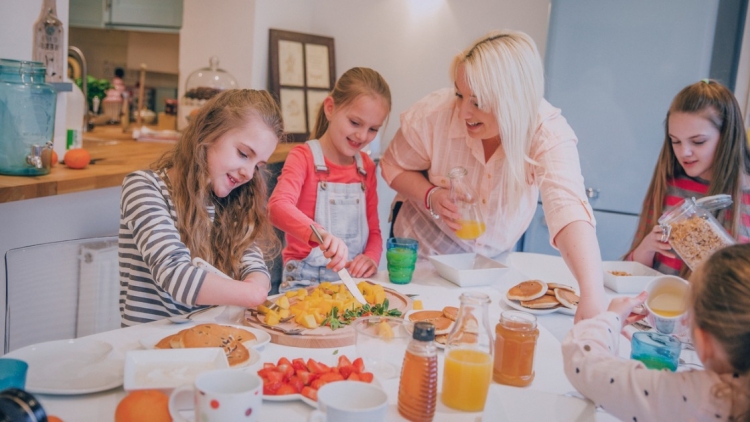 ---
IDEAS does information so you can do life.