This recipe was originally my Aunt's "visitor cake", the recipe you have on hand when you are expecting visitors and need to make something quickly and easily. I remember many visits to her with the delicious smell of blueberry muffins and eating them warm from the oven.
I'll add this recipe has been my own "visitor cake" recipe, lunchbox filler and a failsafe favourite. If I want to make it look a little fancy, I drizzle some white lemony icing mixture over the top. On cold muffins a drop of cream cheese is delicious too.
Ingredients
1 ½ cups flour½ cup white sugar2 ½ teaspoons baking powder¼ teaspoon salt1 egg¾ cup milk1/3 cup (75ml) melted butter1 cup blueberries (fresh or frozen)1 tablespoon grated lemon rind2 tablespoons white sugar
Tools you need
Large mixing bowl
Medium mixing bowl
Measuring Cups and Spoons
Muffin Tin
Large spoon
Method
Grease a medium muffin tin or line with baking cups. In a large mixing bowl, sift or mix together flour, ½ cup sugar, baking powder and salt. In the medium bowl, beat egg, add milk and melted butter.
Add liquid to dry ingredients all at once, stir until just combined. Stir in blueberries. Spoon into prepared muffin tins, filling about ¾ full. Combine lemon rind with 2 tablespoons of sugar, sprinkle over the top of batter.
Bake in 200 degrees Celsius oven for 20 minutes, or until tops of muffins spring back when lightly touched.
Makes 12.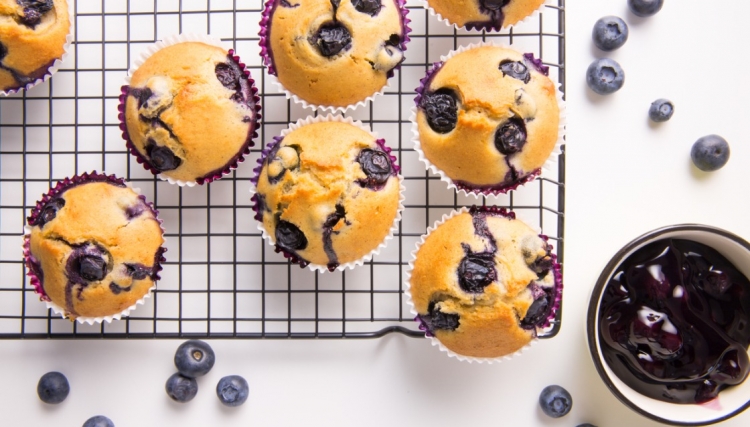 ---
IDEAS does information so you can eat muffins.