Now that Spring has sprung, why not try this delicious recipe for an afternoon treat in the sun? Try pairing it with a glass of sparkling lemon water for an extra citrus twist.
Ingredients
1 1/2 Cups of Self-Raising Flour1 1/2 Cups of Sugar125g Melted Butter1 Egg395g Condensed Milk250ml Reduced Cream 1/2 Cup of Lemon Juice1 Cup of Water1 Cup of Caster Sugar2 Passionfruit2 1/2 Tablespoons of Custard Powder
---
Things You Will Need
Electric mixer and bowlSaucepanBaking tin Large metal spoon Oven trays Baking Paper Fork or Spoon
---
Method
Preheat oven to 180 degrees Celcius
To make the base you need to combine flour, sugar and egg.
Then add melted butter and combine.
Place mixture into a baking tin.
Cook at 180 degrees Celcius for 15 minutes. Leave to cool.
To Make The Filling: Combine condensed milk, cream and lemon juice. Mix well and pour onto base.
Chill for about an hour.
To Make The Topping: Place custard powder, water and sugar into a saucepan.
Stir over heat until thickened.
Add passionfruit pulp and stir to combine.
Pour over the top of the slice.
Refrigerate for 2 hours or until set.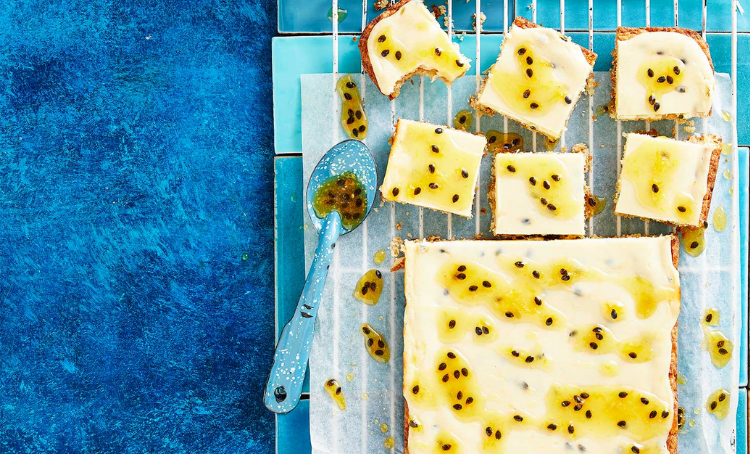 ---
IDEAS does information so you can do life.