Hits: 6627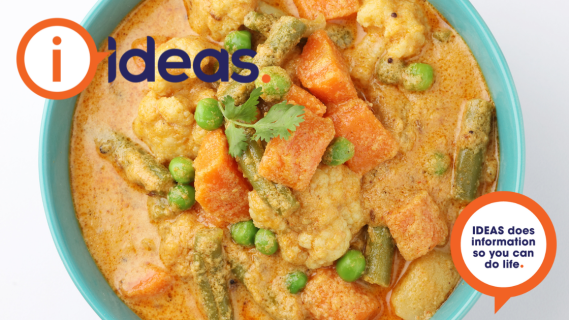 Slow cookers aren't limited to cool weather. They save you time and energy standing over a hot stove in the heat of summer or when autumn days are still warm. Using a slow cooker for this recipe makes it a low prep weekday dinner that you can come home to. Vegan-friendly and hearty but light, this recipe makes quite a quantity. Freeze leftovers for another time. You will find the sweet potato breaks down and thickens the sauce nicely.
Hits: 6555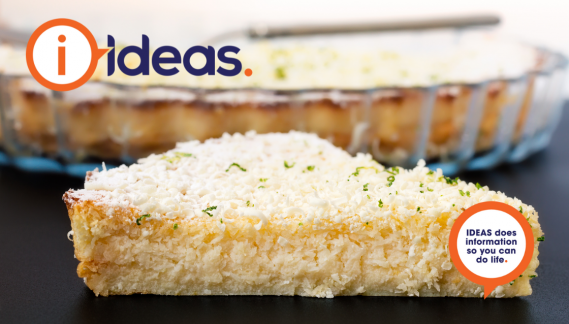 Actually known as "Impossible Pie", this recipe is easy to make. The name came about because a runny mixture goes into the cake pan, and a 3 layered "pie" comes out of the oven. There is a pastry-like bottom, where the heavy ingredients settle, a custard-like centre, and a golden and crisp top where the coconut floats.
Hits: 7303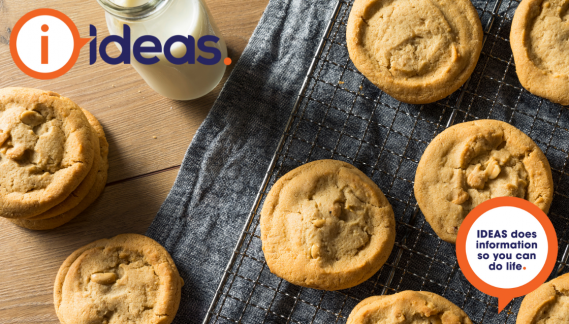 This recipe is my favourite sweet treat to prepare for a movie night because it is easy and goes well with salty popcorn! It only has 5 ingredients, it is gluten-free and vegan, and best of all: it is safe to share with your cat or dog (but only a little nibble)!
Hits: 6132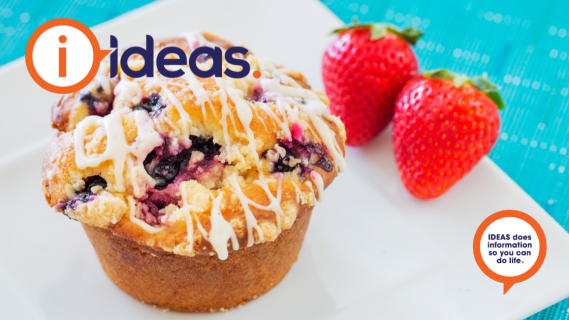 This recipe was originally my Aunt's "visitor cake", the recipe you have on hand when you are expecting visitors and need to make something quickly and easily. I remember many visits to her with the delicious smell of blueberry muffins and eating them warm from the oven.
Hits: 6954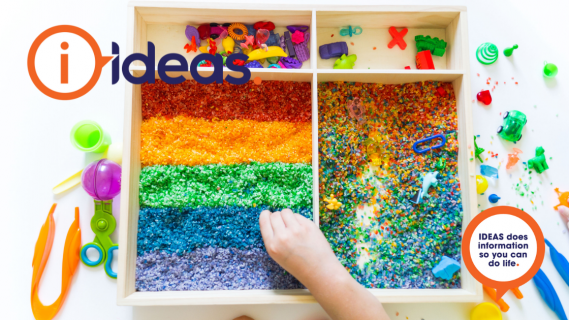 This recipe is not to eat, it's to play with! Sensory play can be calming and often has the benefit of helping fine motor, and hand-eye coordination skills depending on the exercise.
Hits: 6368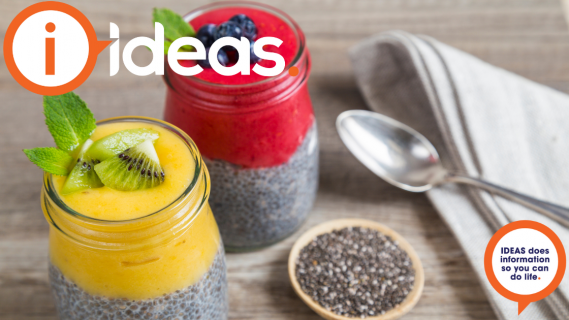 When breakfast can be a dessert, that has to be a great recipe, right? Make this the night before for a ready-made breakfast. If you need breakfast on the go, store it in a spill-proof jar and bring a spoon.
Hits: 6192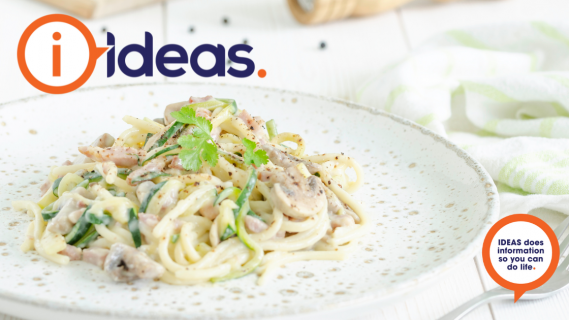 This simple pasta dish is lovely as leftovers for a work lunch. Light and creamy for warm spring days.
Hits: 6124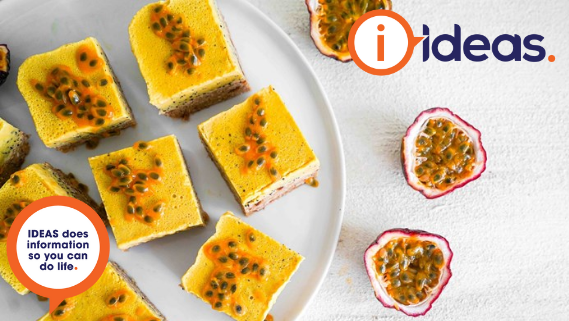 Now that Spring has sprung, why not try this delicious recipe for an afternoon treat in the sun? Try pairing it with a glass of sparkling lemon water for an extra citrus twist.
Hits: 6860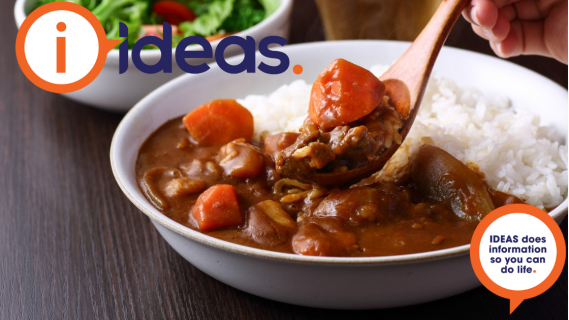 This version is a mild curry in the Japanese Style. Traditionally eaten in a bowl with a spoon, it is a Japanese adaption of western cuisine. It is hearty, and our family often cook it as comfort food. The texture is a thicker curry, with a light sweetness, and as it is mild, it tends to be a favourite of children who do not like spicy curry. The recipe can be adapted to a slow cooker, to set and forget, adding the apple later, and the curry just before you finish cooking.
Hits: 6246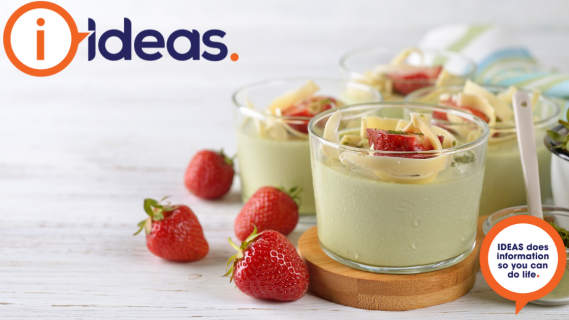 Matcha is a Japanese green tea powder made from tea leaves that are dried then ground. It is high in antioxidants and has a vibrant green colour. With a "grassy" taste, it is not to everyone's liking. If you enjoy the taste of matcha, this velvety panna cotta is simple to make, and you can glam it up with decoration as you wish.