Hits: 4773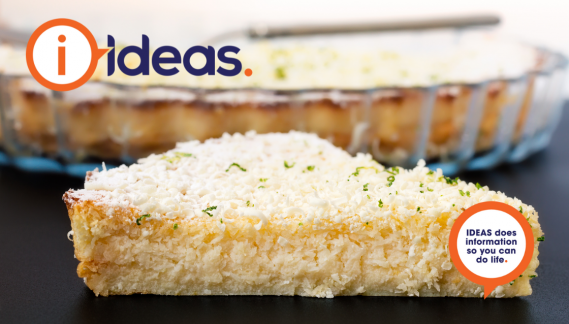 Actually known as "Impossible Pie", this recipe is easy to make. The name came about because a runny mixture goes into the cake pan, and a 3 layered "pie" comes out of the oven. There is a pastry-like bottom, where the heavy ingredients settle, a custard-like centre, and a golden and crisp top where the coconut floats.
Hits: 5455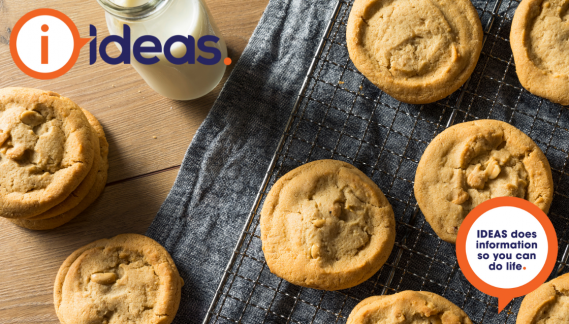 This recipe is my favourite sweet treat to prepare for a movie night because it is easy and goes well with salty popcorn! It only has 5 ingredients, it is gluten-free and vegan, and best of all: it is safe to share with your cat or dog (but only a little nibble)!
Hits: 4432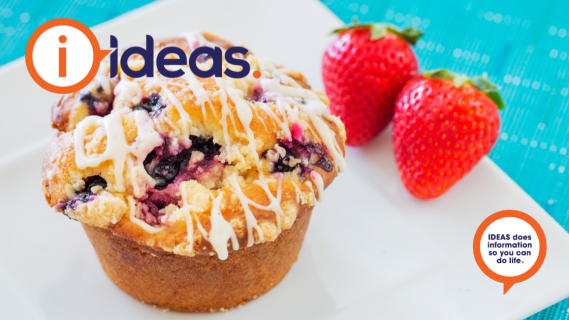 This recipe was originally my Aunt's "visitor cake", the recipe you have on hand when you are expecting visitors and need to make something quickly and easily. I remember many visits to her with the delicious smell of blueberry muffins and eating them warm from the oven.
Hits: 4934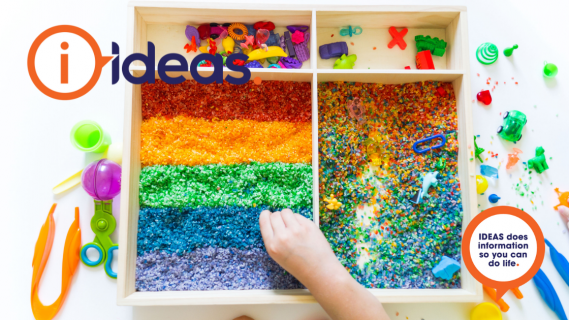 This recipe is not to eat, it's to play with! Sensory play can be calming and often has the benefit of helping fine motor, and hand-eye coordination skills depending on the exercise.
Hits: 4669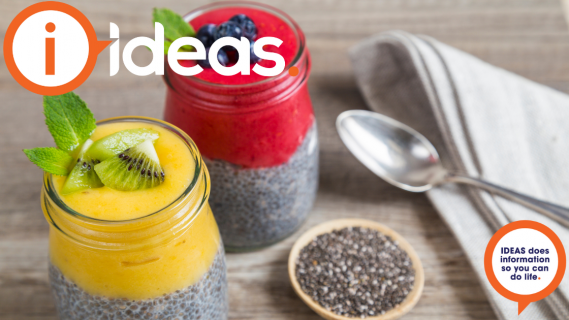 When breakfast can be a dessert, that has to be a great recipe, right? Make this the night before for a ready-made breakfast. If you need breakfast on the go, store it in a spill-proof jar and bring a spoon.
Hits: 4241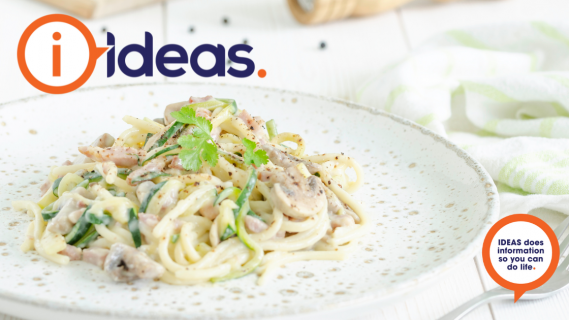 This simple pasta dish is lovely as leftovers for a work lunch. Light and creamy for warm spring days.
Hits: 4443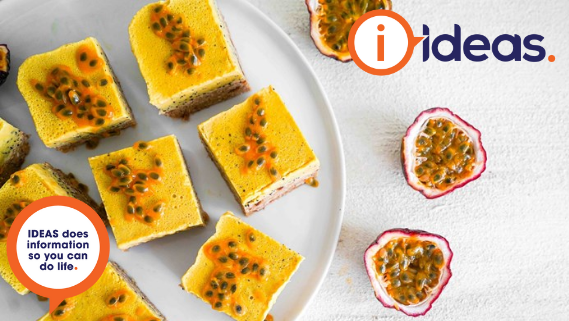 Now that Spring has sprung, why not try this delicious recipe for an afternoon treat in the sun? Try pairing it with a glass of sparkling lemon water for an extra citrus twist.
Hits: 5147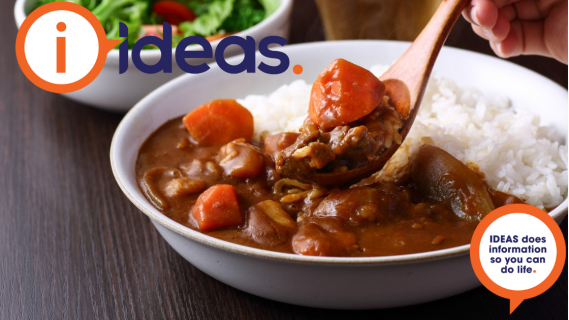 This version is a mild curry in the Japanese Style. Traditionally eaten in a bowl with a spoon, it is a Japanese adaption of western cuisine. It is hearty, and our family often cook it as comfort food. The texture is a thicker curry, with a light sweetness, and as it is mild, it tends to be a favourite of children who do not like spicy curry. The recipe can be adapted to a slow cooker, to set and forget, adding the apple later, and the curry just before you finish cooking.
Hits: 4570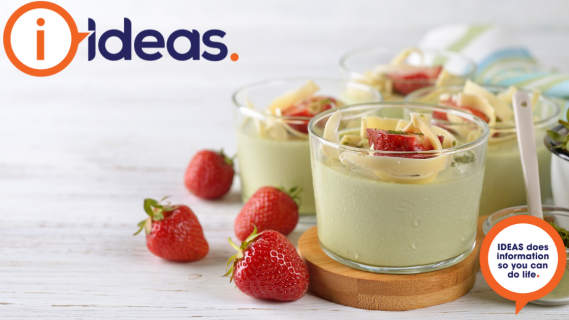 Matcha is a Japanese green tea powder made from tea leaves that are dried then ground. It is high in antioxidants and has a vibrant green colour. With a "grassy" taste, it is not to everyone's liking. If you enjoy the taste of matcha, this velvety panna cotta is simple to make, and you can glam it up with decoration as you wish.
Hits: 4682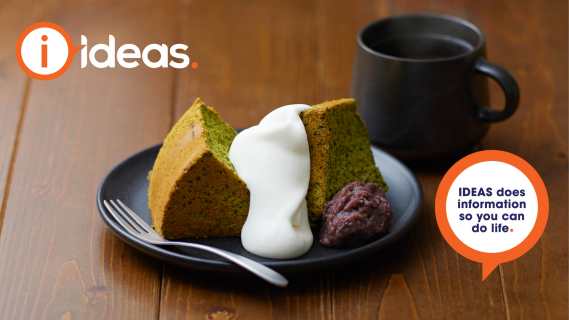 We can't make it to the Olympics this year, but as we watch on from our TVs, tablets and smartphones, even in lockdown, there is a way to bring a little taste of authentic Japanese culture into our homes. Why not try a baking project like this light, fluffy and colourful Japanese green tea cake?