Events on week 28 November - 4 December, 2022
Wednesday, 30 November 2022
Wednesday morning discussion series! October - November 2022 CCS applies practical research from the disciplines of including but not limited to mindfulness, neuroplasticity, social neurobiology, emotional freedom therapy, nutrition, gastrointestinal health, and sensory regulation.

Friday, 02 December 2022 at 1:00 pm
-

4:00 pm
Service Provider Awareness Training (SPAT) For Staff in the Disability Sector.
This online course is designed to enable service providers to sort fact from fiction, develop knowledge on duty of care, address barriers and make referrals when supporting a person with disability to use the services of the sex industry. Access to a digital copy of the Touching Base Policy and Procedure Guide for disability service providers supporting clients to access sex services will be made available to all participants (hard copy version retails for AUD $50).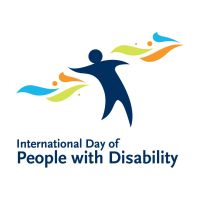 Saturday, 03 December 2022
International Day of People with Disability (IDPwD) is held on 3 December each year.
---