On the Wild Side: YourDNA Creative Arts
Monday, 20 March 2023 - 9:00 am to Friday, 28 April 2023
- 5:00 pm
---
On the Wild Side is a group exhibition from YourDNA Creative Arts, focusing on local flora and fauna.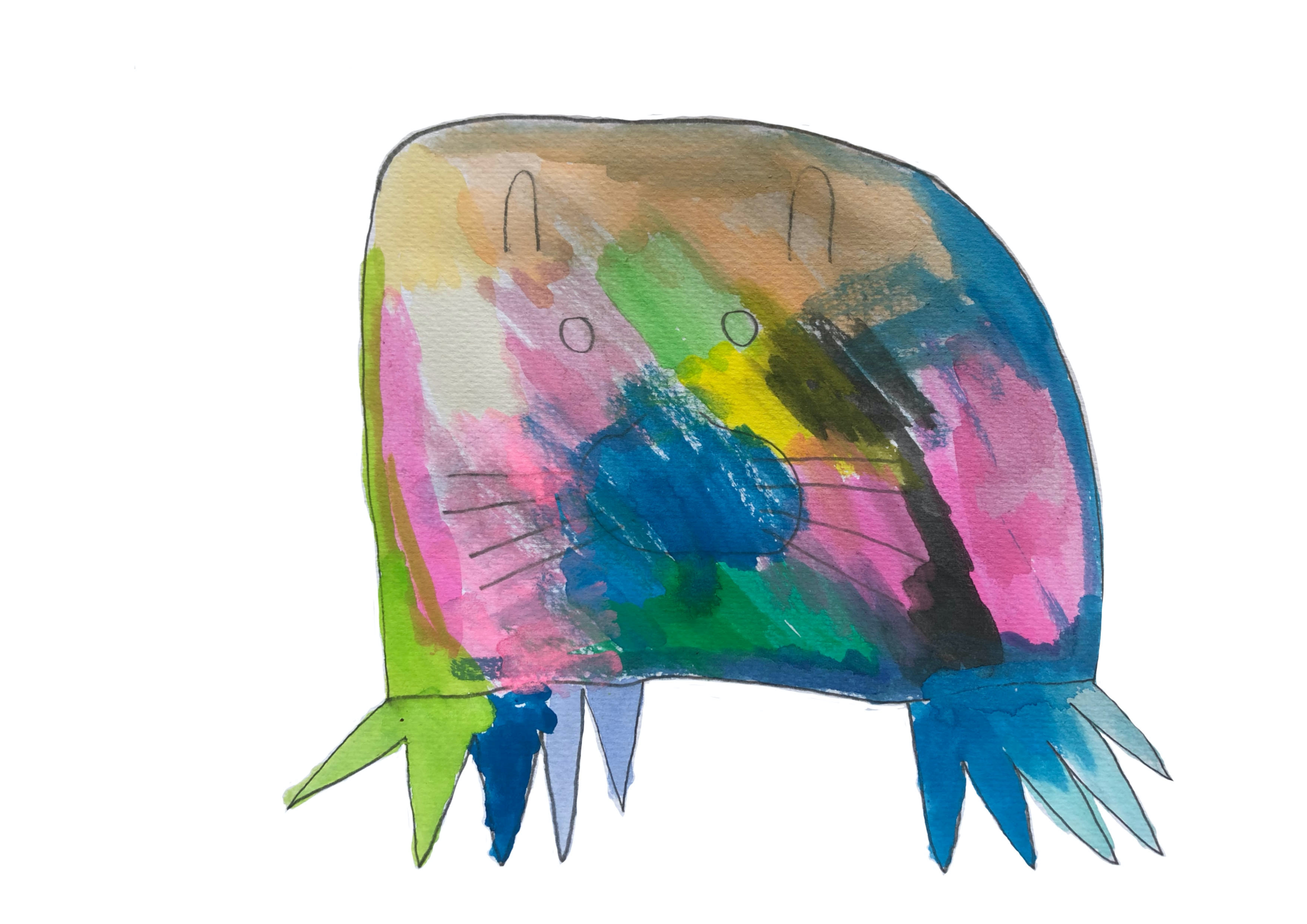 Anthony Chirumbolo, Native Water Rat, 2023, watercolour and pencil
On the Wild Side is a group exhibition featuring 18 artists from YourDNA Creative Arts, an art school for neurodiverse adults and adults living with a disability.
The artists have researched flora and fauna found in Maroondah City to create a range of 2D and 3D artworks depicting the characteristics of local plants and animals. The exhibition includes paintings, drawings, mosaics and sculptures highlighting the importance of Maroondah's rare and endangered vegetation and wildlife.
The exhibition aims to raise awareness of threatened species and allow seeing the local natural environment through the lens of neurodiverse artists and artists living with a disability.
About YourDNA Creative Arts
YourDNA Creative Arts, located in Croydon, runs a range of visual, digital and performing arts programs, including drama, film and television, animation, creative writing, photography, radio and Art Attack. Art Attack is a hands-on visual arts program that embraces and expands individual creativity, self-expression and learning. Students explore a range of art mediums, including drawing, painting, sculpture, ceramics, print-making, jewellery and mosaics.
Art Attack students develop a personal portfolio each year and complete a series of finished artworks to be featured and sold in an end-of-year exhibition and market. The students also seek opportunities to share their artwork with a broader audience through exhibitions like On the Wild Side.
On the Wild Side exhibition artists:
Alina Abajas
David Cauchi
Lauren Galt-Smith
Anthony Chirumbolo
Chloe Dymond
Natalia Filapovic

Tegan Gray
Zoe-Anne Kellar
Bethany Killick
Matthew Kooy
Rhi Lester
Isaac Loo

Kylie McClure
Liam McKechnie
Heath O'Loughlin
Doms Ressom
Kristen Roadknight
Pam Stephens
Exhibition launch
Join us to celebrate the launch of On the Wild Side and the Interior/Exterior: The 28th Annual Mayoral Exhibition:
Thursday 30 March
6 pm to 8 pm
Alternatively, RSVP by phoning 9298 4553.
Exhibition opening hours
Monday to Friday - 9 am to 5 pm
Saturday - 12 pm to 4 pm