Events on Thursday, 12 October 2023
Events List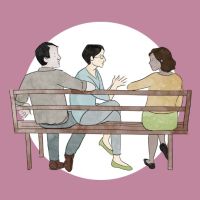 Thursday, 12 October 2023 at 10:00 am
-

12:00 pm
Connect and learn together
The Vietnamese Peer Support is an informal support group for parents of children with disability or delay or parents with concerns about their children's development. It's a place for you to relax, share information, learn and support each other.
Guest speakers may be invited for presentations that share information of interest.
The group is facilitated by Plumtree's Vietnamese family support worker Vy Phan.
Kết nối & học hỏi cùng nhau
Tổ chức Hỗ trợ Gia đình Việt Nam là một nhóm hỗ trợ không chính thức dành cho các bậc cha mẹ có con bị khuyết tật hoặc chậm phát triển hoặc các bậc cha mẹ lo lắng về sự phát triển của con mình. Đây là nơi để bạn thư giãn, chia sẻ thông tin, học hỏi và hỗ trợ lẫn nhau.
Các diễn giả có thể được mời đến để thuyết trình và chia sẻ những đề tài và thông tin theo sở thích của các gia đình.
Nhóm được hỗ trợ bởi nhân viên hỗ trợ gia đình người Việt của Plumtree là Vy Phan.