Events on Wednesday, 23 November 2022
Events List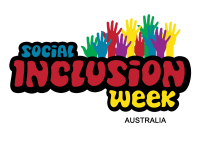 Saturday, 19 November 2022
-

Sunday, 27 November 2022
Social Inclusion Week (SIW) Australia is about encouraging communities to reconnect and be inclusive of all cultures, age groups, nationalities and abilities.
Wednesday, 23 November 2022
Wednesday morning discussion series! October - November 2022 CCS applies practical research from the disciplines of including but not limited to mindfulness, neuroplasticity, social neurobiology, emotional freedom therapy, nutrition, gastrointestinal health, and sensory regulation.