Events on Wednesday, 16 November 2022
Promoted events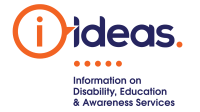 Wednesday, 16 November 2022 at 7:00 pm
The Board of IDEAS (Information on Disability, Education & Awareness Services invites you to attend our 2022 AGM.
Events List
Wednesday, 16 November 2022
Wednesday morning discussion series! October - November 2022 CCS applies practical research from the disciplines of including but not limited to mindfulness, neuroplasticity, social neurobiology, emotional freedom therapy, nutrition, gastrointestinal health, and sensory regulation.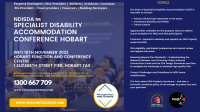 Wednesday, 16 November 2022 at 9:00 am
-

4:30 pm
Join SIL Providers, SDA Providers, Property Developers, Architects, Builders, and SDA Assessors and remain updated, educated, connected and informed.
Auslan Interpreters are available for the day.