Events in Adelaide
Events List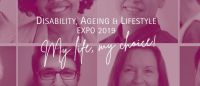 Thursday, 17 October 2019 at 10:00 am
-

4:00 pm
Accessing quality information is normally a daunting task and at times a frustrating one.
The Disabiliity, Ageing and Lifestyle Expo bring all the quality information you need under one roof. This fun and relaxed event attracts exhibitors from a wide variety of organisations including those in health and well-being, government, education, support services, rehabilitation, community, leisure and many more. The Disabilty, Ageing and Lifestyle Expo is an event that is bringing together the community, service providers and health professionals in the disability and ageing sectors.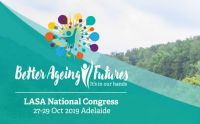 Sunday, 27 October 2019
-

Tuesday, 29 October 2019
LASA National Congress is the largest age services event in the southern hemisphere. It is the place where leading edge thinkers and providers meet to challenge their assumptions and open their horizons to new ideas and approaches.
LASA National Congress is a place to come and 'work on the business', and to 'do business', meet colleagues, suppliers, and advisors as well as key policy and decision-makers. Most importantly, it's the place to make new connections that will ensure you are ready for a Better Ageing Future.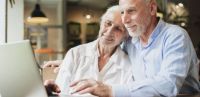 Thursday, 31 October 2019 at 9:30 am
-

4:30 pm
Home Care Package consumers and NDIS participants can choose to self-manage their funding packages and thus have more control over their support services and how they are provided. Self-management does require a good understanding of package management tasks and attention to detail.
It is essential that older people, people with disability and their carers and families who are considering or doing self-management understand the requirements, processes, benefits and the pitfalls.