Events in Stirling
Events List
Tuesday, 29 October 2019 at 9:30 am
-

5:00 pm
About the workshop: Often we speak about focusing on the 'ordinary' and 'typical' ways and means to help people have access to the good things of life. However, it's also necessary to understand and appreciate how intellectual impairment can affect people in very real ways.
Participants will gain greater insight into the challenges that people face in their daily lives, as well as gaining an appreciation of how easily others misunderstand and mistreat people with an intellectual disability. The workshop will equip participants in practical ways by offering four windows to look through as a way of understanding people's needs and how best to respond to meet those needs.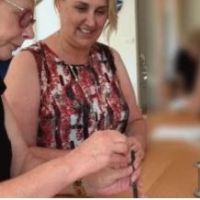 Monday, 4 November 2019 at 9:30 am
-

4:00 pm
Systematic Instruction was introduced by Dr Marc Gold in the 1970's and was originally entitled "Try Another Way." Today SI remains one of the most effective ways to teach people with learning disabilities skill acquisition and independence.