Events from Combined Conference and Expo category
Events List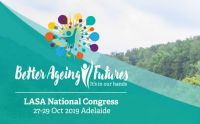 Sunday, 27 October 2019
-

Tuesday, 29 October 2019
LASA National Congress is the largest age services event in the southern hemisphere. It is the place where leading edge thinkers and providers meet to challenge their assumptions and open their horizons to new ideas and approaches.
LASA National Congress is a place to come and 'work on the business', and to 'do business', meet colleagues, suppliers, and advisors as well as key policy and decision-makers. Most importantly, it's the place to make new connections that will ensure you are ready for a Better Ageing Future.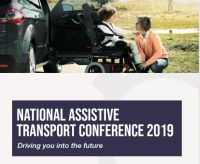 Thursday, 28 November 2019 at 8:00 am
-

Friday, 29 November 2019 at 5:00 pm
Mobility Engineering, along with our partners, welcomes you to the fifth annual National Assistive Transport Conference (previously the Australian Vehicle Conversions Conference).
For the first time, we're hosting our two day event in the incredible city of Melbourne.