On Tuesday, December 3, on the International Day of People with Disability (IDPwD) IDEAS held its 3rd Annual General Meeting (AGM) at the Sydney Sofitel Wentworth Hotel in the Sydney CBD.
The meeting commenced with a live viewing of the Disability Leadership Institute's National Awards for Disability Leadership. We were fortunate to have Ros Sackley in attendance who was the winner of the Lesley Hall Life time Achievement Award. The award recognises excellence in development of reform opportunities that improve the lives of people with disability.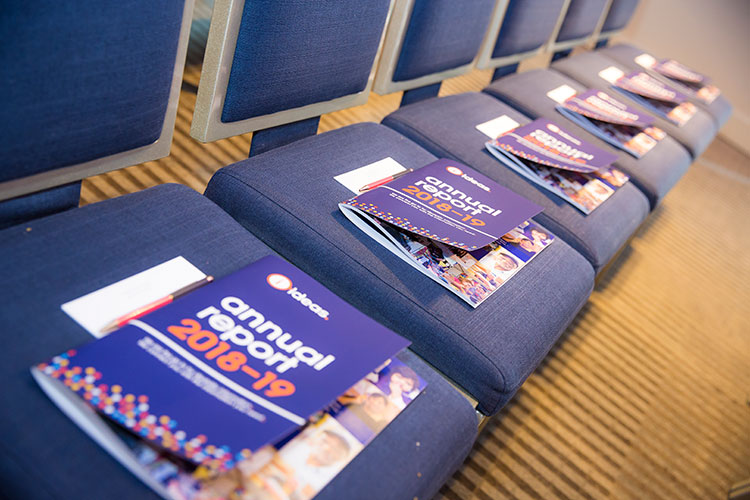 Martin Heng, as Chair of the IDEAS Board, made the official welcome. Martin is the Accessible Travel Manager for Lonely Planet, which produces specialised accessible travel guides and phrasebooks.
"For the millions of people with disability who don't qualify for the NDIS, access to independent information is even more important as they seek to access mainstream services with little or no systemic support," said IDEAS Chairperson Martin Heng.
Keynote Address
Rick Morton presented the keynote address. Rick is a Senior Reporter for The Saturday Paper and an award-winning social affairs journalist formerly with The Australian newspaper.
He is the author of One Hundred Years of Dirt (MUP, 2018). Part family memoir, part book of essays about growing up on the outside in Australia, Rick's book explores intergenerational trauma, poverty, addiction and mental health. It was shortlisted for the 2019 Victorian Premier's Literary Awards, longlisted for the 2018 Walkley Book of the Year, and longlisted for both Biography Book of the Year and the Matt Richell Award for New Writer of the Year at the 2019 ABIA Awards.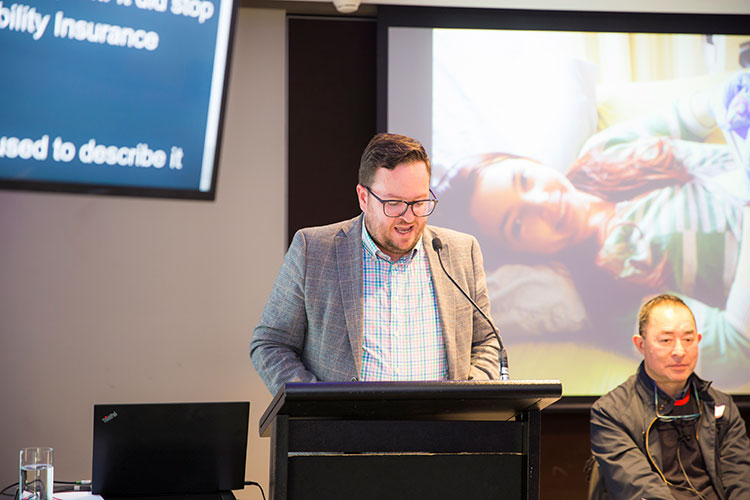 In his keynote address, Rick said "in a world where people are beholden to enormous schemes or government bureaucracies, the trade of information is your most powerful friend... it matters... Let the information be free!"
IDEAS Directors and Board members
Following our constitution the following Board members were elected unopposed to their position as Board Director:
Directors renominating
Martin Heng
Chris Dumas
Wendy Bowles
Andrew Bokor
Peter Hunt
Current Directors retained
New Director nominated and confirmed
Greg Auhl is currently a Course Design Lead in the Division of Learning and Teaching at –Bathurst Campus. He spent 25 years as a secondary teacher, including as Coordinator of Science and Learning Support in rural and regional schools before moving to the tertiary sector as a teacher educator. Greg holds an undergraduate degree in Special Education and a PhD in education. He is a carer for his adult daughter with a disability.
The team at IDEAS welcome Greg and look forward to working with the Board in the coming year.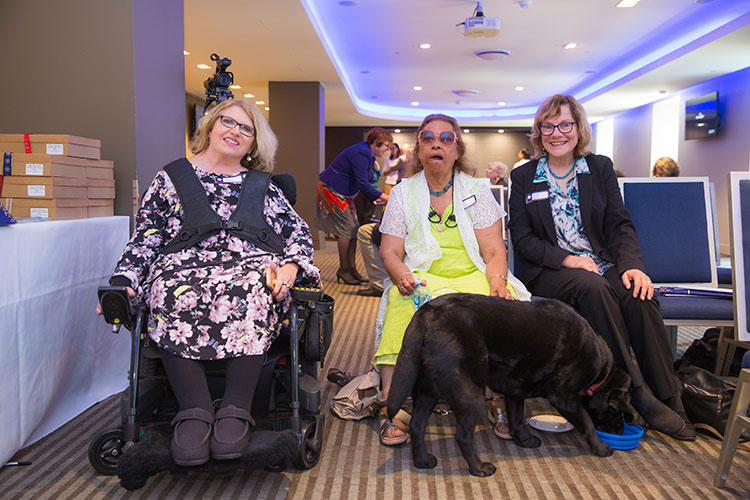 It's been a massive year for IDEAS, doubling the number of connections we've made with people, meeting 1000's of people at events, increasing our info database by 10,000 records and upgrading our website. IDEAS continues to lead in the provision of independent fact-checked free information and feel ready and able to 'fulfil the needs of a basic National Disability Information Gateway'.
Our team loves providing information for people, we're always happy to listen to you and find out just what it is you are looking for. Building upon our strong history of being there for people, we will continue to fight for funding so that people's calls can always be answered.
Annual Report
The IDEAS Annual Report 2018-19 was tabled, and reports were made by the Chair, Treasurer Chris Dumas and Executive Officer Diana Palmer. Copies of these reports are available in the annual report document.
You can download accessible copies of the Annual Report and Financial Statements below.
Download:

Annual Report 2018-19

Download:

Financial Statements 2018-19
---
IDEAS does information so you can do life.