If you love travelling, follow our tips on planning an accessible holiday. Create great memories by experiencing a trip, whether you are travelling overseas or domestically.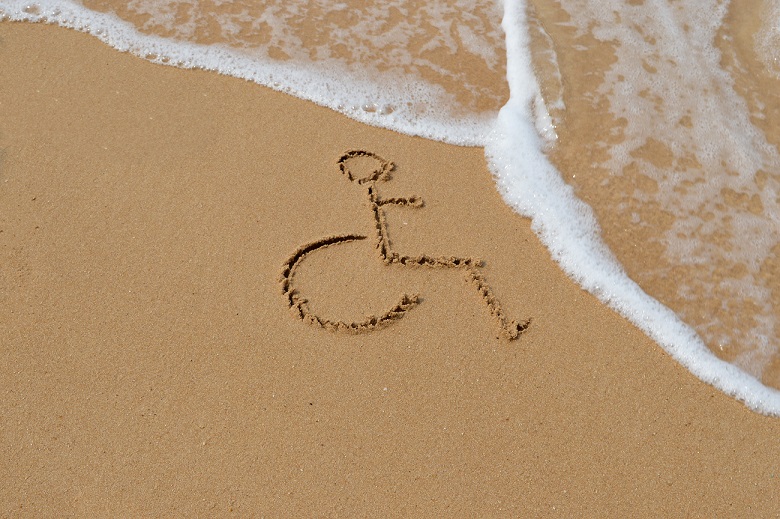 1. What type of Holiday would you like?
Are you looking for an action-packed adventure holiday, or are you more interested in a beach location? Or perhaps a cruise?
Deciding on the type of holiday that you are researching will make the planning stage a lot easier.
2. Plan, plan, plan
There are different stages of travel that will require different levels of planning.
The Airport
If you are flying, the airport can be the start of the planning process. Trained staff are able to provide assistance at airports and should be able to help you with getting around the airport, handling your baggage, getting on and off the plane and delivering safety briefings.
When clearing security and travelling in a wheelchair, you won't need to get out of your chair to complete a security scan. Security staff will use portable scanning devices. You can also request for a private area if you feel that is better for you.
If you have a hearing aid, you do not need to remove it before passing through security as it won't set off the scanner and it also won't get damaged. You are also exempt from turning it off for take-off and landing.
Before flying, you should work out what your individual needs are. That way, you can be better prepared for the travel process.
For example, do you need help getting around the airport? Do you need help handling your luggage? Can you use a toilet on the plane independently? Do you need extra assistance with the onboard safety features? Knowing your own needs makes the planning process easier.
Airline
If booking an airline seat, it may be best to speak directly with the airline and explain your individual requirements. Different airlines may differ in the facilities that they are able to offer.
For example, are you in a wheelchair? It is not always possible to enter a plane via an aerobridge, therefore, what extra equipment do you need to board the plane?
Do you have an assistance dog? Most airlines permit assistance dogs on board. However, if you are travelling internationally, there may be quarantine rules that need to be followed. This may also be true if returning to Australia.
3. Use modern technology
The internet has made it easier for everyone to get about and people with disability are no different. If you are a wheelchair user, you can use Google Earth to zoom right in to a specific location and see whether an area is accessible or not (e.g. if there is a curb you can get down if you are in a wheelchair).
You can follow the Facebook page of the local tourism organisation for the area you are travelling to and get tips from there.
4. Ask lots of questions about accessible accommodation
There are no international standards for accessible accommodation. This can leave the term "accessible" open to interpretation. What is 'accessible' in one country, may not be accessible in another.
Examples include doors not being wide enough for wheelchairs, showers that have lips which don't allow for 'roll in' showering, steps in the way of accessible toilets
Contacting the accommodation provider before travelling will make it easier to find out whether the accommodation meets your needs. You could do this by asking for photos.
There are a few websites that provide information about accessible accommodation, including IDEAS. For more information visit www.ideas.org.au
5. Take out travel insurance
You may have a disability, but that doesn't stop you from being able to take out travel insurance. It may be slightly trickier to find an insurance provider, but with some research, you should be able to find one. This small detail can save you lots in the long run.
Did you know? Aviation Lifters are providers of hoists that safely transfer passengers to and from wheelchair and aircraft seats on aeroplanes. You can search the cities and countries that provide this service here: www.haycomp.com.au
---
IDEAS does information so you can do life.