Whether you live close to Sydney or not, you may be unaware of all the accessible areas that you can visit within the city centre. There are plenty of accessible places to visit. Here's some picks.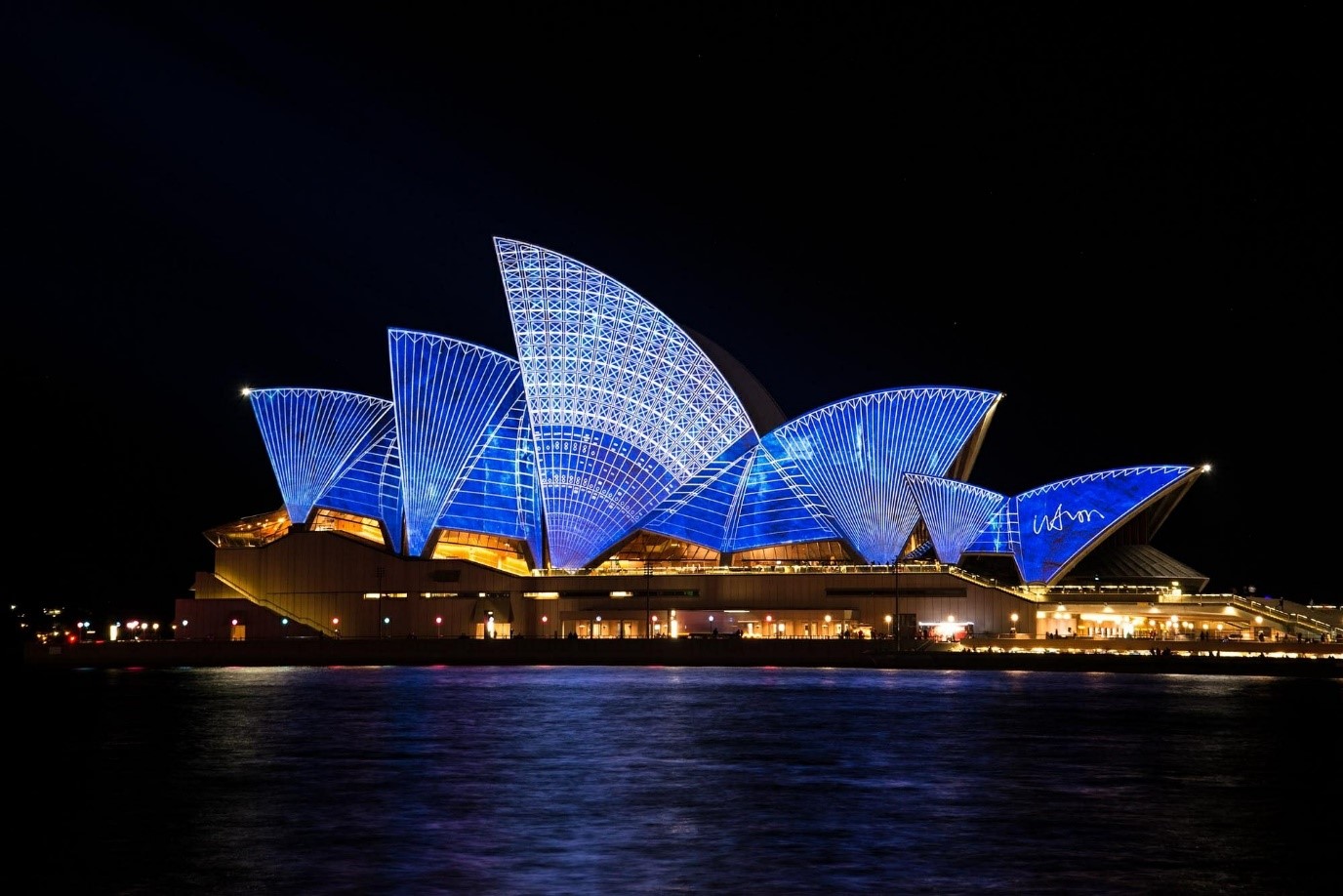 Australia is a vast country and for some, Sydney is on the doorstep, for others, it is a further destination. Whether you live close to Sydney or not, you may be unaware of all the accessible areas that you can visit within the city centre.
From Circular Quay, The Rocks, Darling Harbour through to Manly, there are plenty of accessible places to visit. Here's some picks below:
Art Gallery of New South Wales
The Art Gallery of New South Wales is one of Australia's foremost cultural institutions. It holds significant collections of Australian, European and Asian art and presents nearly forty exhibitions annually.
Many tours and programs have facilities catering for people with disabilities. These include:
An audio-induction loop for lectures and films held in the Domain Theatre and Centenary Auditorium.
A portable FM-transmitter system for guided tours, on request.
Free Auslan-interpreted tours on the last Sunday of each month (except December) which cater for all visitors and explore the Gallery in an engaging, informative and fun way.
A variety of access programs for children with disabilities. Most of these programs are offered free of charge.
Access programs can be found here: https://www.artgallery.nsw.gov.au/calendar/type/access/
Museum of Contemporary Art
Expect to be surprised and stimulated at the Museum of Contemporary Art (MCA) Sydney. Australia's only museum dedicated to collecting and exhibiting contemporary art from around the world is a striking example of art deco design.
With a continually changing range of exhibitions, the MCA aims to intrigue visitors interested in modern art. It is nestled between the historic Rocks precinct and colourful Circular Quay.
Free guided tours of exhibitions are conducted daily by MCA Volunteer Guides at 11 am and 1pm weekdays, 12 noon and 1.30 pm weekends. Only 5 minutes to spare? Join a free MCA Spotlight Talk at 3 pm weekdays for an introduction to one key work.
The MCA's Bella Program offers Art Education for young people with disabilities and disadvantage and runs from September to December each year: https://www.mca.com.au/learn/access-needs/
Sydney Opera House
The Sydney Opera House is one of the most iconic and busy performing arts centres in the world. Recently World Heritage-listed, the "house" has an extensive program of opera, ballet, theatre and music performances throughout the year.
There are many guided tours options if you'd like to discover what's inside the world's most recognisable sails. The access tour is a feature.
From Circular Quay stroll along the promenade to the Opera House and marvel at the spectacular views of Sydney Harbour and the Sydney Harbour Bridge.
Access tours of the Opera House are specifically designed for people with disabilities.
A performance in the Opera Theatre which has subtitles for most non-English performances as well as an FM radio system.
The Sydney Opera House Access information can be downloaded here: https://www.sydneyoperahouse.com/visit-us/accessibility.html?
Royal Botanic Gardens
The Royal Botanic Gardens are adjacent to the Sydney Opera House and framed by beautiful Sydney Harbour. They are a 30-hectare oasis of calm right in the heart of the city.
A range of activities caters for all ages, abilities and interests. You can go on a volunteer-led tour of the gardens along the paved accessible pathways, learn about the Aboriginal history and their use of the site, explore the magnificent gardens or simply relax with a picnic and enjoy the stunning harbour views.
The Rocks Self-Guided Walking Tour
This harbour side neighbourhood of sandstone warehouses and merchants' houses has been transformed into a cosmopolitan gateway to Sydney. Today there are art galleries, boutiques, cafes, a weekend market, great shopping and some of the best views of Sydney's icons.
Set your own pace on a Rocks Walking Tour when a guide explains the quirky stories, scandals and history of an earlier era.
If you pay a small fee over the internet, you can download audio files, a map and instructions. The audio files can be saved to a CD, iPod, audio device or MP3 player. You can also download self-guided tours from Bondi to Bronte, the Sydney Harbour Bridge, and historic Balmain.
There is also a self-guided wheelchair accessible tour. You can download it here (for a fee):
http://www.selfguidedwalkingtours.com/walks/TheRocksAccessible.php
Darling Harbour
Darling Harbour, just west of the city centre, is a popular waterfront destination, popular with Sydneysiders as well as visitors. Some of the city's most exciting attractions are here - Australian Maritime Museum, Powerhouse Museum, Chinese Gardens of Friendship and Sydney Aquarium and Wildlife World.
It's also a great place to eat out and go shopping with plenty of choice to suit all tastes and budgets. Darling Harbour is a year-round venue for popular events and festivals that range from big spectaculars such as fireworks on New Years Day and Australia Day to jazz weekends and acrobatics.
Information sourced from Sydney for All.
---
IDEAS does information so you can do life.