Is it possible for home modifications to be practical and to look good too? This interview with Aaron Stowe, Senior Project Manager at Architecture and Access, discusses how people can ensure they will be happy with the results of their home modification.
It is well known that living in an accessible home can bring great benefits in enhancing the independence, safety and lifestyle of a person with disability and their family. However, people often worry about the compromises they may have to make when modifying their home to make it more accessible.
Is it possible for home modifications to be practical and to look good too?
Here, we speak with Aaron Stowe, Senior Project Manager at Architecture and Access, about how people can ensure they will be happy with the results of their home modification.
Aaron, tell us a little about Architecture and Access.
Architecture and Access is a national company with more than 30 years experience in designing and delivering accessible homes for people the disability and their families.
Why would an individual need to carry out a modification to their home?
The reasons people think about the potential of home modification are related their need to enhance their lifestyle, independence and care-giving. A person may be experiencing difficulty getting into and around their home, attending to showers, cooking or engaging with everyday activities. Perhaps the caregiving partner or family member may need to reduce their workload, or an older person would like to remain living in their own home for longer.
Each home modification is different depending on the needs of the person and the layout of the home.
Typically, a home modification may involve improved access to, and within the home. This may include the creation of level entries or a ramp. Most often, people need their bathroom and toilet redesigned, including stepless showers, accessible fittings, grab rails vanities and storage. The use of assistive technology is also transforming accessible homes with lighting, motion sensors and temperature control applications.
So, do you recommend purely practical solutions for a home or do you believe that good design and practicality be combined to create a beautiful living space?
Good design is functional and beautiful. The goal of every home modification is to interpret the person's needs and preferences into a design solution that will improve their ability to take care of themselves and to enjoy their lives.
A home modification must also consider the technical design requirements for access and mobility, for example, the correct gradient for ramps, the necessary circulation spaces and other essential features.
However, we believe the client should not feel compromised by the design options when planning their accessible home. It is important for people to have choices in deciding what will work best for them and how they want it to look. We collaborate closely with the client to include their ideas and preferences for design.
The specialist home modification team at Architecture & Access includes occupational therapists, designers, building construction professionals, interior and landscape designers, so we can offer advice across all aspects of accessibility and design.
Our clients almost always say their accessible bathroom is the favourite space. We believe this is because the bathroom is where people often expect the worst, but end up being really happy with the results in terms of functionality and look.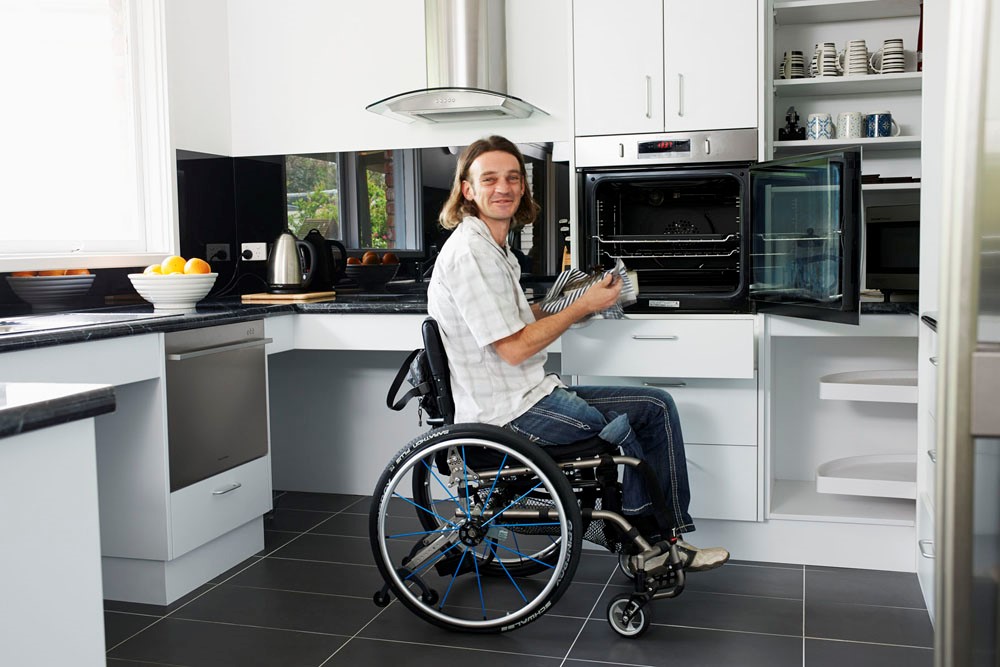 What is the process for a typical project?
The first step is to talk to someone experienced in home modification. There are complexities to home modification which must connect the technical with the personal. A home modification specialist will visit the person, ask questions about their lifestyle, needs and experiences, assess the structure of the home, and advise on design possibilities for achieving the desired functionality and look. It is also important to be aware of regulations and building standards that may apply to the proposed home modification, for example, any structural changes that will require certification by a building surveyor.
In consultation with a client, the home modification specialist will develop the preferred option for the home modification, draw up the proposed design and provide a cost estimate.
The next step is to complete the design plans needed for construction. When the client is happy with the specifications, they will sign off the plans and the builder can be appointed. The construction stage involves a builder and sub-contractors completing the home modification.
What tips would you give somebody looking to modify a home, before signing up with a contractor?
The things that most often cause problems in the home modification process relate to design, contracting and construction. To reduce the risk, people need to make sure the professionals used, at the initial consultation and throughout the project, are qualified and experienced in the design and delivery of home modifications. This includes the occupational therapist, the building professionals, project manager, designer and builder.
It is advisable to have a domestic building contract between the home owner and the builder, and this will be required by law if the value of the project is over a certain amount, depending on state-based legislation. All building work should be done in compliance with the national construction code and state-based laws and regulations, including certification of any structural work by a building surveyor.
Architecture & Access recommends engaging a home modification project manager for more complex or structural home modifications.
Form the outset, is very important for the client to feel they can communicate with their consultants, and to feel comfortable to have their say about what they wish to achieve, the changes they want to make, and how they would like things to look.
Can home modifications be funded under the NDIS?
The NDIS may fund necessary home modifications for eligible people living with a permanent disability in an area where the NDIS has been launched. Before a home modification can be assessed, the NDIS participant will need the requirement for a home modification to be documented as a goal in their individual NDIS plan. Architecture & Access is registered to provide assessment, design and project management services for NDIS clients with home modification in their plan.
For more information, participants can access the NDIS guides online to become familiar with the process: https://www.ndis.gov.au/participants/planning-process.html.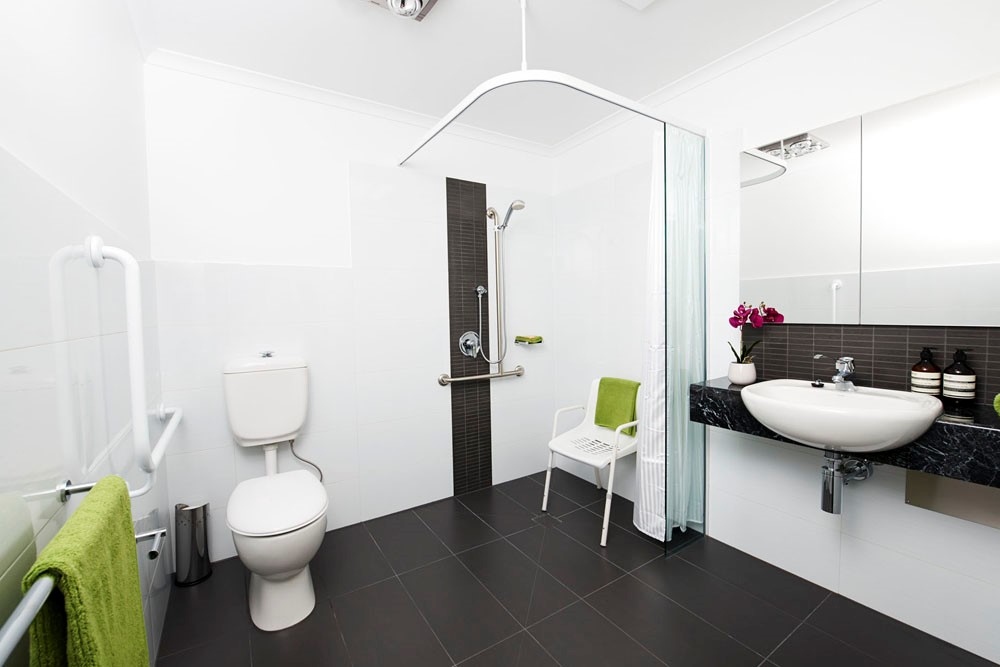 Aaron, thanks for these really useful insights and for reassuring us that we can include design in the home modification process to make a really beautiful end result.
---
IDEAS does information so you can do life.