Information and resources to help you live your best life...
Newsletter of IDEAS is a bi-monthly publication from IDEAS. which collates information and resources on particular topic areas within the disability sector. It is available in print, email and audio editions as well as online. Knowledge is power, and at IDEAS, we know that giving you the information you need to make independent life choices is the best way to help you live your best life.
You can check out our latest edition here. To subscribe, and access our entire Newsletter archive, please login or register.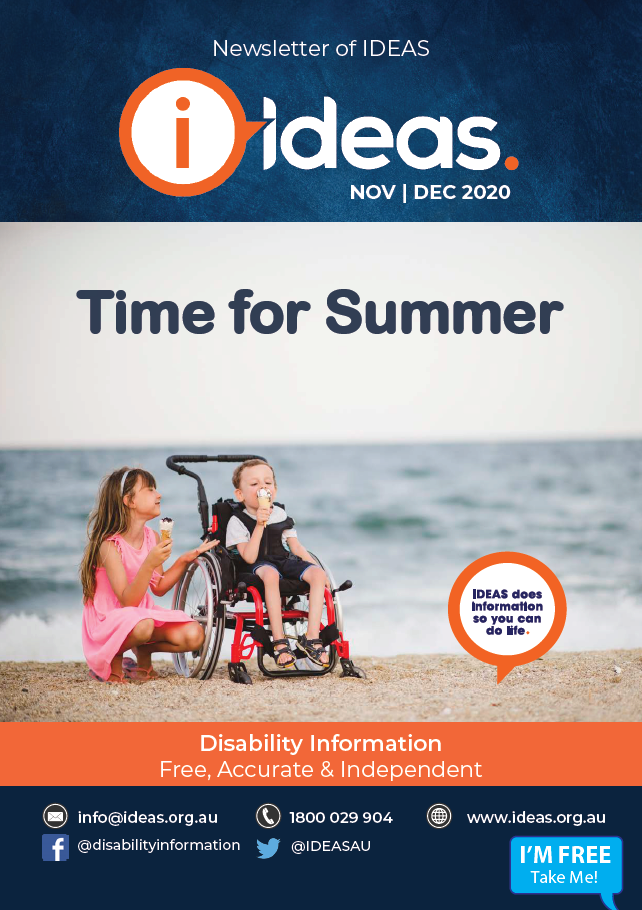 Download PDF
---
IDEAS does information so you can do life.