As you get older, continuing to be socially active by maintaining and building relationships with friends, family and the community is beneficial to your health, happiness and overall quality of life.
Being lonely negatively influences our mental and physical health and can lead to a faster cognitive decline, increasing the risks of diseases such as dementia and potentially reducing our life expectancy. However, studies have shown that social networks tend to get smaller with age, so how do we maintain a healthy level of social activity later in life?
How to stay socially active
Stay connected with friends and family
Value your family, friends and community and put in the effort to spend time with them on a regular basis.
Some ways to spend time with family and friends include:
Having dinner together
Going on a walk together
Passing knowledge onto younger generations (e.g. grandchildren)
For family and friends that don't live nearby, it is important to still make an effort to stay in contact with them by regularly talking to them over the phone or by organising to go see them (if you are able to).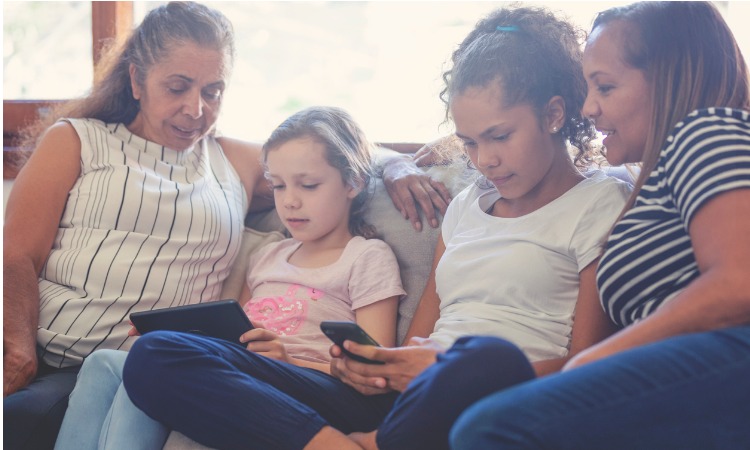 Don't be afraid to make new friends
As your social network gets smaller with age, don't be afraid to meet new people and build new friendships. This doesn't just mean making friends with people your own age as well, as having younger friends can also be beneficial to your health as their higher energy levels may boost your own.
Volunteering within your community to help out a family or participating in a community initiative can be a great way to meet new people and form friendships. It has also been connected to a greater sense of purpose, especially when volunteering by caring for the country (building a stronger connection to country).
In summary, having a diverse social network between family, friends and the community leads to a happier and healthier quality of life.
---
Information sourced from:
Help Guide
The Psychologist
Senior Life
---
Aboriginal and Torres Strait Islander people please be advised that there may be images, videos or names of people on this website that are deceased, which may cause feelings of sorrow or sadness.