Smart devices are changing the way that people with disability are living their lives, increasing their independence to perform everyday tasks that they may not have been able to previously do.
This article will be looking at how smart connected devices can increase your independence inside your own home.
What is a smart device?
Smart devices are electronic 'gadgets' that have some form of automation and can be programmed to do specific things, such as automatically turning on the air conditioner or opening the garage door.
While there are many variations of what is considered a 'smart device', we are discussing them in the context of devices that are able to connect and interact with other smart devices through different connectivity forms, such as Wi-Fi or Bluetooth.
For example, when telling one smart device to turn on the lights, that device will communicate to the connected smart lights and turn them on.
How smart connected devices can help you
With new products being constantly released with smart enabling technology, the list of everyday tasks that one can perform with smart connected devices is growing.
Some smart products that are currently available that make your home more accessible include:
Smart lights
Smart locks & alarm systems
Smart garage doors
Smart fans
Smart doors
Smart appliances (e.g. ovens, air conditioners)
Smart TV's, speakers & other gadgets
The below video shows how Todd Stabelfeldt uses smart devices and technology in his everyday life to increase his independence.
Note: In this video, Todd is specifically discussing an Apple smart product that he uses, however, there are many alternative brands available that offer a similar product and IDEAS is not attempting to promote Apple (or any brand) in this article.
How to start living smart
To start setting up your smart home, you first need a 'central' device that is microphone enabled and is designed to take commands and interact with the other connected smart devices around the home, such as the ones mentioned in the section above (e.g. smart lights). A common example of this type of device are 'smart home hubs'.
Smart home hubs are an affordable and great way to begin setting up your smart home and can be purchased from many mainstream stores around Australia. The prices can start from as low as $45 and go up to a few hundred dollars, depending on if you want a basic version or one with more features, such as a touchscreen LCD or bigger speakers.
Some popular smart home hubs include:
These are just some examples of popular smart home hubs and there are many more alternative options available that offer similar functionality, so don't be afraid to shop around before deciding to purchase one.
Like smart home hubs, many smartphones can also act as a 'central' device and are able to connect and communicate with other smart devices inside your home. The advantage of a smartphone is that they are portable, so could be used (for example) to open your garage from inside your car when you are returning home. We won't look at any examples of smartphones as they are a relatively common and widespread product.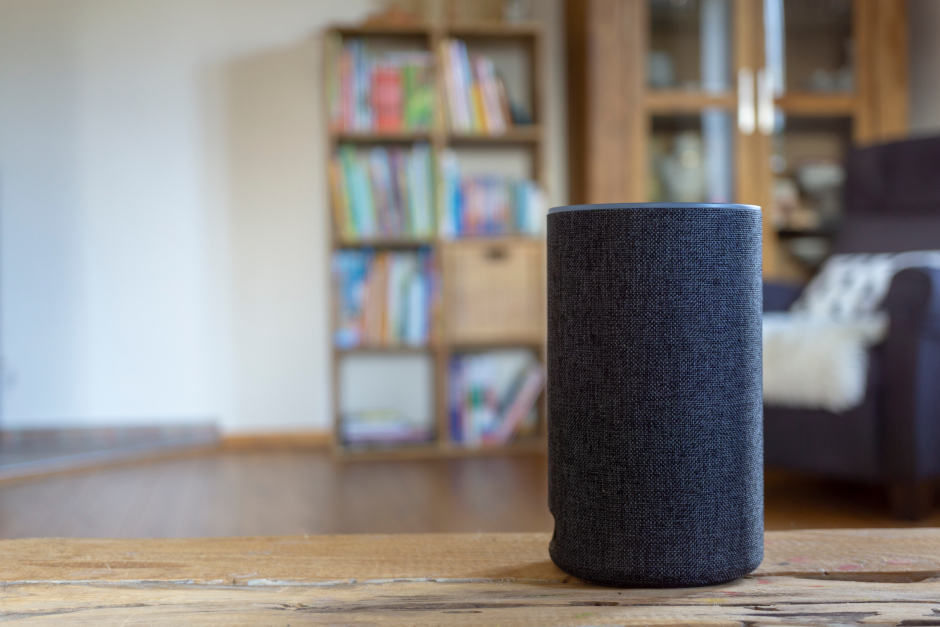 Image caption: Example of smart home hub that users can give voice commands to, enabling them to control connected smart home devices (e.g. lighting). Photo is of a black Amazon Echo smart speaker which acts as a 'smart home hub' when it is connected to the homes wireless network (Wi-Fi).
Will the NDIS fund the purchase of a smart device?
The NDIS will generally (commonly) not fund the purchase of smart devices, such as smartphones, smart hubs or smartwatches as they are considered to be mainstream everyday products. However, if there are features built into the device which are specifically related to your support needs and NDIS plan's goal, they may include the device in your plan.
It is important to note that there is no generic answer to this question, and the approval of an assistive device or technology in your NDIS plan will vary from case to case as each individual situation is unique.
---
Information sourced from:
Wire Free
Plan Partners
Business Insider
Techopedia
NDIS