Results: NDIS Act - Disability by Type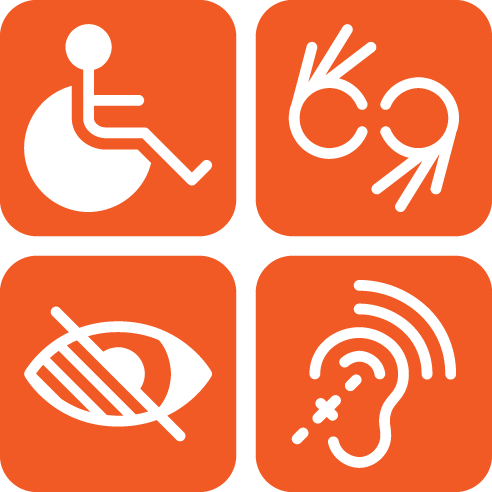 The NDIS Act defines certain disabilities by type. The results below include specialised and registered NDIS disability and mainstream services, supports and resources related to these disability types.
To narrow your search, select a sub-category from the left-hand side; or you can click on the clear button, type a keyword in the search bar below, add your suburb or postcode, then click on the search button.
Provide information and emotional support to Chinese cancer patients and carers. Services include support groups; telephone support; hospital visit; palliative care and home visit; public information ..... Read More

Distance from to Sydney is 1 km
---
Provides consultancy support and resources for children with additional needs. Includes children from Aboriginal or Torres Strait Islander backgrounds, from Culturally and Linguistically Diverse (CALD..... Read More

Distance from to Sydney is 1 km
---
A social enterprise that helps government, educators, business and community organisations design and deliver products and services that are accessible and usable

by

as many people as possible. Our t..... Read More

Distance from to Sydney is 1 km
---
Provides support and care for families (parents, grandparents, siblings) where a child has died at any age through any cause. All carers are trained volunteers and bereaved parents. Support groups are..... Read More

Distance from to Sydney is 1 km
---
Support, coaching and friendship for any persons with a disability, ranging from asthma or joint injuries to paraplegia, for former surfers or beginners. Special events, 'Hands On Day' for the public...... Read More
---
Independent statutory body that works on law reform projects referred

by

the Department of Justice. The Commission undertakes research into the special problems faced

by

people with intellectual disa..... Read More

Distance from to Sydney is 1 km
---
The AIS Student Services team provides a range of services to independent schools for students with identified disabilities, learning and behavioural needs. The AIS can assist schools with policy; col..... Read More

Distance from to Sydney is 1 km
---
Member of the Legislative Council President of the Legislative Council of NSW Member of the Liberal Party Read More

Distance from to Sydney is 1 km
---
An independent public official legally appointed to protect and administer the financial affairs and property of people unable to make financial decisions for themselves where there is no other person..... Read More

Distance from to Sydney is 1 km
---
National non

-

profit association which represents the interests of people with cerebral palsy and similar disabilities. Since 1953, CP Australia has provided a national focus for disability awareness, ..... Read More

Distance from to Sydney is 1 km
---
Available Resources