When the NDIS was first rolled-out, there was so much talk about "Choice and Control". One of the recurring questions IDEAS staff are asked about holidays is, "Are holidays funded by the NDIS?"
Whilst holidays themselves are not funded by the NDIS, the supports you require to go on a holiday may be funded. Below is some key information to help you understand how this applies to you.
Firstly, how is your plan managed?
How your plan is managed will impact the choices you have for service providers.
NDIA managed participants must use only NDIS registered providers. You need to give permission for the organisation to claim directly from the NDIS. IDEAS can assist you to find service providers in your area.
Plan managed participants – invoices will be sent to your nominated plan manager for payment, you do not have to use NDIS registered provider unless you wish to.
Self-managed participants – invoices will be sent directly to you. Again, you do not have to use NDIS registered provider unless you wish to.
Plan Ahead
You may need a quote to give your LAC so that funds can be approved in your plan.
Funding
Direct support comes from CORE support funding. Examples of direct supports may be, for example, daily activities, personal care, and domestic assistance. In the case of social and community participation, activities where you may need support, like eating in a restaurant, shopping whilst on holiday, visiting attractions or events, going to the movies, could all be classed as funded supports.
Naturally, the cost of food, accommodation costs, entertainment costs, spending money and travel insurance need to be covered out of pocket as the NDIS is not expected to pay for these. Nor will the NDIS pay for accommodation or travel costs for your support worker.
For fully inclusive travel, any balance of holiday funds not covered through your NDIS plans supports will be sent to you to meet the costs incurred.
As support needs vary from person to person, this will be one of the considerations to make in discussion with your service provider.
Support Coordinators can also help you in accessing the right funding from your plan.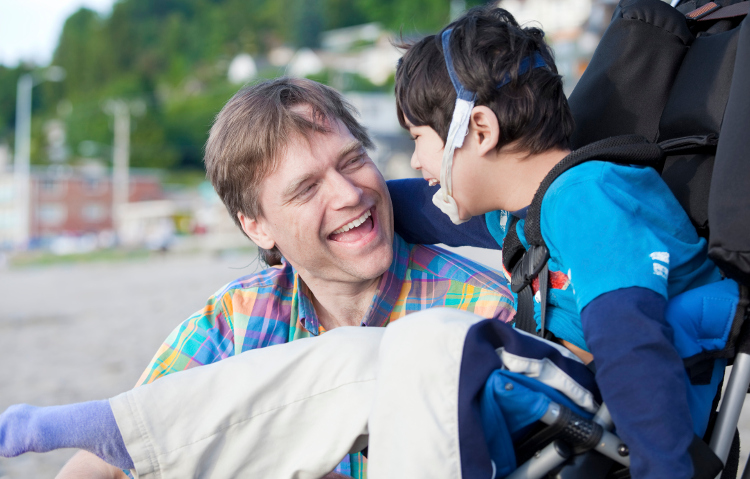 Statement of goals
Holidays themselves, are not funded by the NDIS, however, the supports you require may be funded – if your NDIS plan includes a written statement in the goal, and the supports can be deemed "reasonable and necessary".
In your plan, the statement of goals must identify the needs and the supports you require. These goals and the supports listed in your plan are to help build your skills, capacity and independence to be a part of your community.
Your NDIS plan may include some of these categories, which can apply to holidays:
Assistance with personal activities
Assistance with travel and transport
Development of daily life skills
Group-based community, social and recreational activities
Social and Community Participation
Social and Recreational Supports
Innovative Community Participation
Short Term Accommodation

Examples of goals
If holidays are part of your goals then they need to be clearly added into the goals of your NDIS plan, some examples may be;
Maintain my independence and continue to travel independently.
New experiences and travel with xxxxx (company name if applicable)

Examples of NDIS funding:
Support worker hours
Powered wheelchairs that can go longer distances in a single charge – allowing greater distances to be travelled
Wheelchair mounting systems for cameras
Elephant feet to lift beds to fit hoists
Custom luggage holder for the back of a powered wheelchair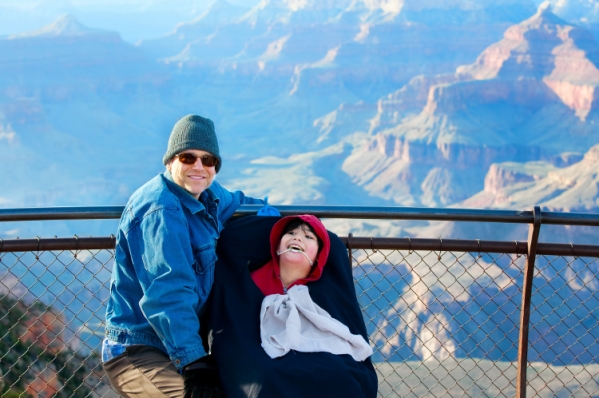 Service agreements
You can ask for an obligation free quote with a full breakdown of costings.
Service agreements are about delivery of supports. They should be simple and set out how and when your supports will be delivered. When you are making a service agreement, take along a copy of your NDIS plan. This will help the provider deliver the right supports to you. They may include information on cancellation, provider responsibilities, cost of the supports, how long you need the services provided.
What travel options are available?
There are many providers of supported or assisted holiday packages, small group adventures, or you can also travel independently. Travel agents who specialise in accessibility will also be able to give you choices on what is available. From fully inclusive packages, tour operators, or day tours, or independent travel the way your plan is managed will have some impact on the choices you can make. Our IDEAS Information Officers can assist you to find a service or agent.
Companion Cards
To save costs, look into Companion Cards, for people with significant and permanent disability with a lifelong need for a high level of care to participate in community activities and events. The companion card allows a person's carer free entry into participating venues and events. The types of activities this may apply to includes; cinema, sports, theatre, museums, entertainment, and concerts.
Companion Card has links to eligibility and state and territory Companion card websites.
---
Information sourced from
NDIA
The National Companion Card Scheme
---
Related Resources
Supports funded by the NDIS
Planning Operational Guideline
Planning Operational Guideline – The participant's statement of goals and aspirations
Including specific types of supports in Plans Operational Guideline
Planning Operational Guideline – Effect of temporary absence from Australia on plans
Clubmates - Reasonable and Necessary Supports
Uniting Care NDIS holiday support NDIS holiday support
Companion Card
---
Other articles you may enjoy
Holiday Accommodation with a Ceiling Hoist
Tips for travelling with children with disabilities.
Accurate information is a key to accessible travel
---
Contact IDEAS
Free Infoline:
1800 029 904
Text:
0458 296 602
Email:

This email address is being protected from spambots. You need JavaScript enabled to view it.

Web:
www.ideas.org.au
Weekdays 8 am - 8 pm AEST