Jemima* is a woman in her forties with an intellectual disability and multiple health conditions. She began experiencing episodes of mental illness in her late teens.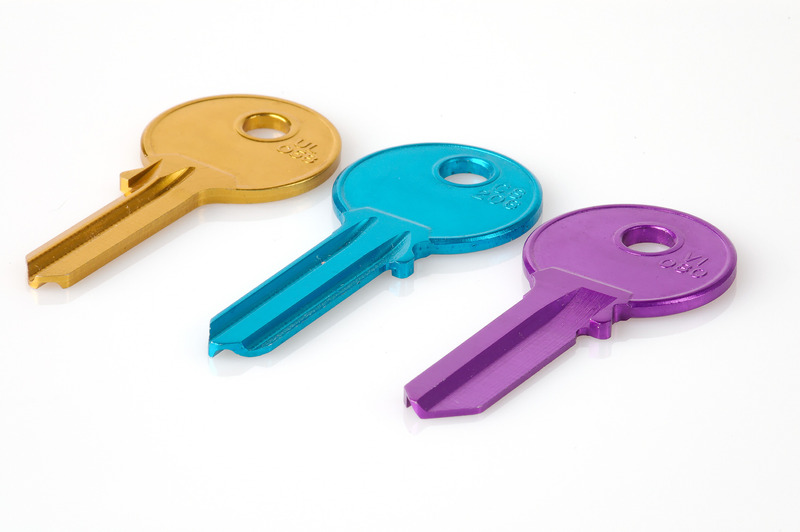 Advocacy: From Homelessness to Housing
Over the next twenty years, Jemima periodically managed her mental illness with prescription drugs, and at other times was self-medicating with drugs and alcohol. An abusive relationship, periods of unemployment, homelessness, and occasional family conflict exacerbated her condition.
Fleeing domestic violence, Jemima was travelling alone in a new state, when she broke down on the side of a highway on the outskirts of Sydney.
The people who stopped to help became concerned for her welfare and rang for an ambulance. Soon afterwards, and not for the first time, Jemima was admitted to an adult mental health unit.
'again I had my stuff stolen which is one of the reasons I had ongoing costs because my stuff was constantly getting stolen'
Jemima left the mental health unit with no management plan, transport or accommodation, and found herself walking along a road in Campbelltown.
"So when everything had as they say fallen through the cracks, I saw a nice bright colorful office saying 'Disability Advocacy – PossABLE."
Nearly three kilometres from the hospital, Jemima walked into the PossABLE Advocacy offices, with no referral required.
Established in November 2018, PossABLE Advocacy is a free individual issue-based advocacy service for people with disability, living in South East and South West Sydney, Illawarra and Southern Highlands.
Though not eligible for NDIS, Jemima was a person with a disability who was escaping domestic violence. She was eligible for assistance from a number of mainstream and community programs but needed help to navigate these services, and make decisions that were suitable for her unique situation.
Some of the help she received was practical – she needed help to get around a new area and deal with the challenges in completing forms and understanding her rights.
Changes for improved wellbeing and personal safety included,
Using mainstream services to get into crisis accommodation;
Success with an application to FACS for temporary accommodation; and
Support to complete a medical assessment to support her housing application.
A PossABLE Advocate accompanied her to apply for and manage the settlement (lease agreement, connecting utilities) for a private rental property, and funding for new furniture under the FACS 'Start Safely' program – this subsidy helps people set themselves up in private rental accommodation so they do not have to return to a violent situation.
Personal capacity building was also incorporated into her advocacy action plan, and Jemima was linked with a counsellor to ensure her trauma is addressed.
Jemima was provided with multiple issue-based advocacy – including helping her to negotiate with local suppliers to provide essential furniture within her budget - and is now safe and stable in her own home and no longer at the threat of being homeless.
Jemima has also applied for a small personal loan to obtain a car which will dramatically give her back her independence.
Jemima completed an induction and began volunteering alongside disability advocates, and is now providing support to other people with disabilities.
"Their nurturing to heal gave me freedom to be the person who I always wanted to be. Myself."
Story told by:
The PossABLE Advocacy team in Campbelltown, Sydney, and Jemima who provided her testimony to acknowledge the help she received, from mainstream services, and especially from community organisations and local businesses.
IDEAS PossABLE Advocacy is a free service providing individual advocacy to people with disability within the Campbelltown area.
They were supported by local businesses - the Macarthur Property Specialist team, Fantastic Furniture and the Good Guys in Campbelltown - who provided all household items within the budget with sensitivity and compassion.
Jemima* is not her real name.
The customer has given IDEAS permission to tell her story.
IDEAS - Contact Us
Freecall Infoline: 1800 029 904
Text or SMS: 0458 296 602
Email: This email address is being protected from spambots. You need JavaScript enabled to view it.
Hours: 8am-8pm Monday to Friday
IDEAS Website: http://www.ideas.org.au/
PossABLE Advocacy provides individual advocacy to people with disability, their families and carers in South East and South West Sydney, Illawarra and Southern Highlands.
Location: 1/300 Queen St, Campbelltown, NSW 2650
Phone: 1800 RIGHTS (1800 744 487)
Fax: 02 6947 3723
Email: This email address is being protected from spambots. You need JavaScript enabled to view it.
Subscribe to the bi-monthly Newsletter of IDEAS

Subscribe to the monthly IDEAS e-News

Register to become a member of IDEAS