To celebrate International Day of People with Disability, IDEAS has founded the IDEAS Power Blog. We want you to tell us about 'your power'.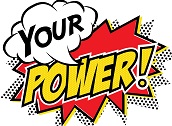 We want to hear about you taking, realising and stepping into your power.


We want to change the narrative. We will publish creative works produced by
people with a disability telling their stories in their own words. We are inviting
submissions from people with disabilities, their carers and families, and supporters.


Your story might be about a time you used your quiet strengths to solve a problem
at work, home, in a relationship, or in your community. It could be about a major
event that changed the way you see yourself.


You decide how you want to tell your story.


Stories or a poem of up to 450 words, with a photo or two.
Or do you prefer multi-media?
Do you have a photographic series, short video, Auslan story board or art that tells a story?




IDEAS values your work and we pay IDEAS POWER Blog contributors.
Each commission will be paid $500 AUD.


Submissions open from 3 December 2018.


A new blog post will be published once a fortnight.
How to pitch an idea…


Be personal - the best stories are honest, simple, and straight to the point.
Use the right medium – is the story best told in words, photos, a short video, a piece of art?
Make it compelling – how did it make you feel?
End with a kicker - what does 'power' mean to you?




Please put the word "Pitch" in the email subject line and include the title of your work.


Please also include your social media account handles. We will promote our IDEAS
POWER Blog artists across our social media networks and in our newsletters.


Read Nicole Lu's power blog story: 'Living Life to the Fullest'
Read Emma Gierschick's power blog story: 'Such a powerful Day'
Any enquiries or pitches to our email This email address is being protected from spambots. You need JavaScript enabled to view it.
Questions? Please call 1800 029 904 to speak to our information officers between 8am and 8pm AEDT/AEST Monday-Friday.