PossABLE Expo in Penrith of 2015 was an absolute blast! It was held on the 24th and 25th of July at the Penrith Panthers Exhibition Marquee. Our theme for the Expo was 'POWER' and everyone was dressed up as superheroes! Running around showing off their superhero powers.
Power!
Penrith Expo Roundup
The expo was based around the age group of 0-17 year old and was all about the early roll-out of the National Disability Insurance Scheme. There were over 90 exhibitors from around the region who provided information, education, services and support for people with a disability. It is the largest event with an immense depth of support for anyone with a disability.
Great news! There will be many more PossABLE IDEAS Expo's to come!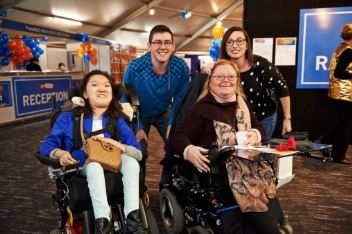 Rachel Callander
Our Keynote Speaker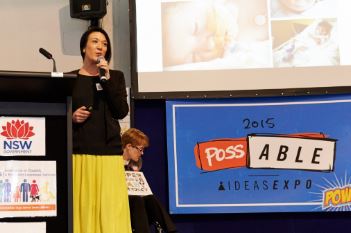 Rachel and Sam Callander have an inspirational story to tell that will touch the hearts and souls of everyone. They were told that their daughter Evie had a rare chromosomal condition and that she "wouldn't be compatible with life".
What Rachel and Sam saw was a beautiful little girl that was full of life and love. Evie had her own way of communicating and over time Rachel and Sam noticed that she was responding to particular environments, differently to other people. They started to say that she had 'super-powers'.
After loving and losing a daughter, Rachel used her photography talent to capture the beauty and abilities of other babies with 'superpowers'.
She compiled a book titled The Super Power Baby Project and was awarded the Outstanding Book of the Year Award for Independent Spirit in the International Independent Publishers Book Awards from amongst 6,000 + entries.
Rachel shared her incredible story at the PossABLE IDEAS Expo. It touched everyone in the room as to how incredibly strong she is to share her story to the world.
Visit: www.superpowerbabyproject.org
Highlights
Short Vibe