Family Planning NSW will be delivering two free disability and sexuality workshops in the Canterbury Bankstown region on 13 & 14 March 2019.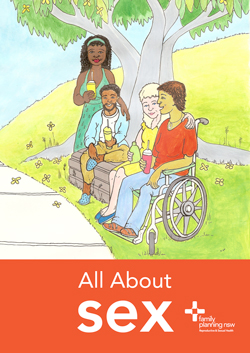 The courses are aimed at workers in the disability service sector, including managers, support workers, case managers and allied health professionals.

IDEAS has been an information partner with Family Planning NSW for many years and can recommend this training very highly.
Training covers strategies and resources to build confidence and gain skills in how to proactively support people with intellectual disability in the area of relationships and sexuality.


Participants can choose to attend either the first day only, 'Introduction to Sexuality and Disability', or 2 days, 'Sexuality Matters!'

Participants of the 2-day course have the opportunity to complete a nationally accredited unit of competency: 'CHCEDU003: Provide sexual and reproductive health information to clients', which can be used towards a qualification in community services.

The courses are funded by the City of Canterbury Bankstown and are free to attend; however registration is required to plan resources, seating and catering.

To register in either of the courses, please follow the links and the venue details will be given to you on registration.


Links: Apply here

Contact: Course Administration, Education Services
Phone: (02) 8752 4300 press 1 for Education Services
Email: This email address is being protected from spambots. You need JavaScript enabled to view it.