Each year, Sydney New Year's Eve is viewed by more than 1 million people around Sydney Harbour and more than 1 billion people worldwide.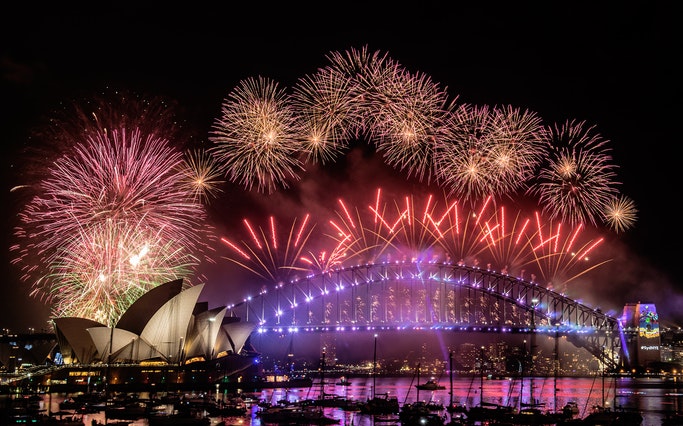 Sydney New Year's Eve for everyone

The City of Sydney aims to produce a New Year's Eve experience that is safe, inclusive, accessible and enjoyable.


Whether you watch the celebrations on the foreshore or take part from the comfort of your home, here's some useful information to welcome in the new year.
Top tools to plan your night
An Event Guide is available in standard and large print, audio and Easy Read versions. The guide is available in Chinese (simplified), Japanese, Korean, Spanish and German.
Go to: www.sydneynewyearseve.com
Celebrate in Sydney
Viewing areas - take advantage of the designated accessible viewing areas throughout the city and harbour foreshore. These are reserved areas for people with disability to enjoy with their family and friends. Bookings are essential. Go to: www.sydneynewyearseve.com/accessibility/
Vantage points - The vantage point map shows general public viewing areas that are accessible. Select the accessible filter. Go to: www.sydneynewyearseve.com/accessibility/
Pylon projections - Keep an eye out for the Auslan, BSL and ASL interpretations of Welcome to Sydney. These will be projected on the east and west Sydney Harbour Bridge pylons.
Other ways to celebrate
Audio description – listen to live audio description from 8.30pm on ABC Extra on digital radio and on the ABC Listen app or through your radio reading service 2RPH on AM 12.24 or FM 100.5 in Sydney and Newcastle. Highlights include Calling Country, 9pm family fireworks, Harbour of Light Parade and midnight fireworks display. Bring your own radio with headphones to tune in. KIIS 1065 will also simulcast soundtracks for the 9pm and midnight fireworks.
TV and online – You can watch the event on ABC TV and via live stream or catch up on iView. The broadcast begins at 8.30pm. Live closed captions available.
Radio – KIIS 1065 simulcasts the soundtracks for the fireworks at 9pm and midnight.
Contacts
Sydney New Year's Eve Accessibility Officer
Phone: +61 2 9265 9325
Email: This email address is being protected from spambots. You need JavaScript enabled to view it.

If you are deaf or a person with low hearing or speech considerations, contact the National Relay Service. You'll need to provide them with the number 02 9265 9325.

If you need to contact through an interpreter, call the Translating and Interpreting Service (TIS) on 13 14 50 and ask them to contact 02 9265 9325.
Social media messaging
1. Find accessible viewing areas for Sydney New Year's Eve using the @cityofsydney vantage point map bit.ly/1d4jSH1#SydNYE
2. Tune in to ABC Radio Digital and 2RPH for the @cityofsydney audio description as Sydney New Year's Eve unfolds bit.ly/1zXKwB0 #SydNYE
3. Visit the @cityofsydney Sydney New Year's Eve website for exclusive content and access maps bit.ly/1zXKwB0 #SydNYE
4. Sydney New Year's Eve event guide available in large print and audio sydneynewyearseve.com/event-guide #SydNYE
5. @cityofsydney #SydNYE is an event for everyone! There'll be Auslan projections, accessible vantage points and an audio description! bit.ly/1zXKwB0 #SydNYE

City of Sydney Social Media
Follow: The City of Sydney on social - stay up-to-date and watch the night unfold!

Twitter: @cityofsydney
Facebook: @cityofsydney
Instagram: @cityofsydney

Follow all the action by using #SydNYE