If you are supporting someone who lives with Sensory Processing difficulties, then explaining the need for good hygiene practices to "stop the spread" can be made easier with visual resources.
The below factsheets were developed by Sensory Spectacle in response to the COVID-19 pandemic and these and other resources are also available on their website. They offer practical tips to try and improve the experience.
For quick download -

Sensory considerations for washing hands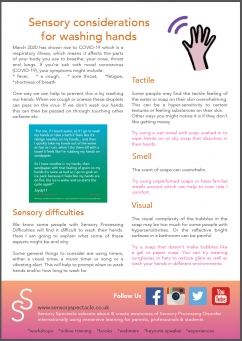 Activities for keeping our hands clean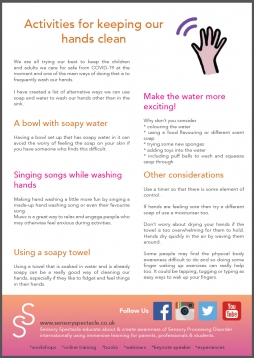 Information sourced from
For further reading see
Easy English COVID-19 Resources
Coronavirus Prevention - Why we stay home
---
IDEAS does information so you can do life.