An empowering challenge event with a difference
The Krazy Kosci Klimb is one of Cerebral Palsy Alliance's most unique events, the focus is on challenging young people living with cerebral palsy or other disabilities to reach a goal they may never have believed they could.
The idea for this unique event came from Hannah Diviney, a teenager living with cerebral palsy who wanted to create an opportunity whereby she and other young people could benefit from the life changing rewards that challenge events can bring. With the assistance of her parents and family friend Mick Campbell, the idea for the Krazy Kosci Klimb was born.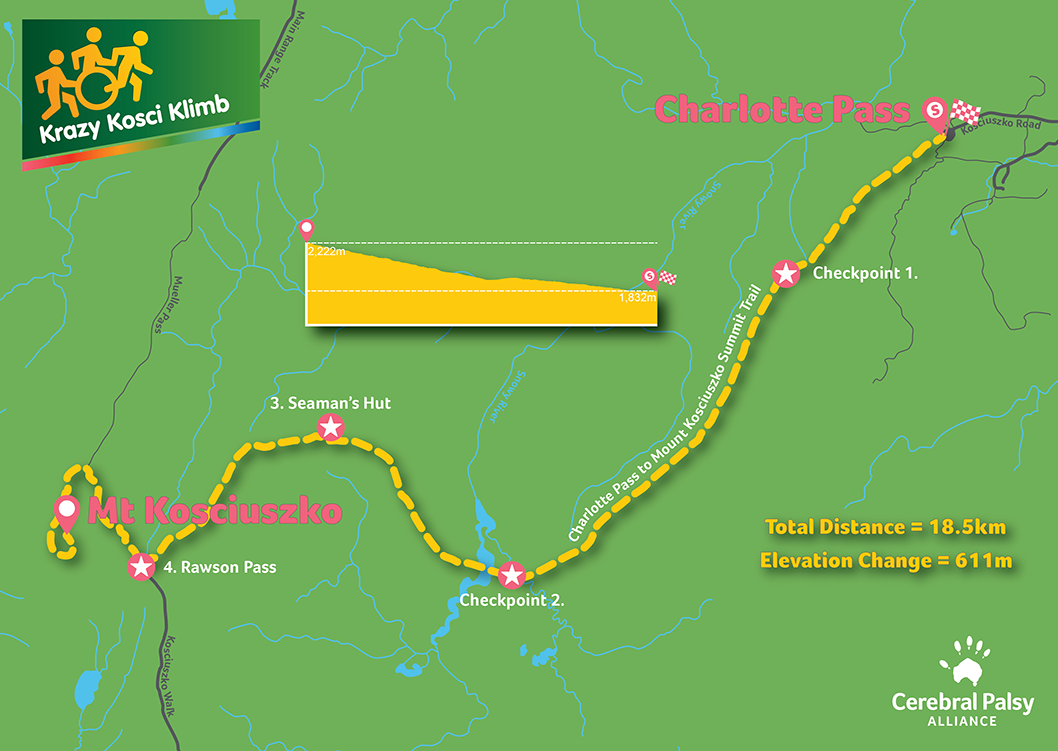 For more Information please visit Krazy Kosci Klimb