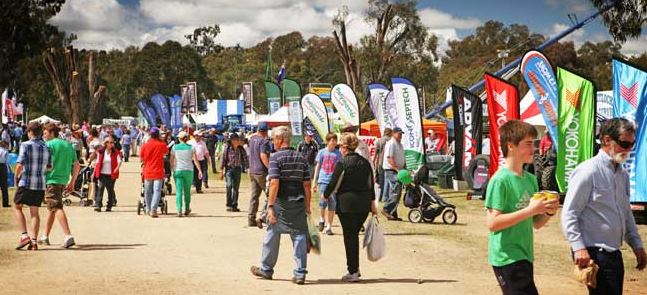 The not-for-profit event is farmer driven and run by a board of agriculturalists from southern NSW, supported by 80-plus members of the field days co-operative.
Henty Machinery Field Days celebrated 50 years in 2013 after being founded as a one-day header school at the Henty showground in 1963.
The 2018 Henty Machinery Field Days on September 18-20, featured more than 1200 sites and over 850 exhibitors on the permanent 105 ha site. With strong demand already it is expected that exhibitor numbers will again be in excess of 850.
Gates are open from 8am-5pm on Tuesday, September 17, Wednesday, September 18 and Thursday, September 19.
Location: Cookardinia Road, Henty NSW 2658
8km east of Henty
IDEAS will be in the Country Lifestyle Pavilion (Building H). We will also be presenting in the pavilion on Wednesday, 18th at 9.30am and Thursday, 19th September at 9.40am