Summer Holidays are almost here. If you are searching for activities to do, day programs to be involved in or attractions to visit, we have a guide for you.
Information on each activity below is in the link. Please contact the provider to book sessions directly, or follow the link for online activities.
This information was correct at time of printing. Please check with updates to regulations around COVID-19. Also, confirm directly with the provider that programs will still operate and that they can meet your accessibility needs under any COVID-19 rules.
---
Australia-Wide Programs
Australian Sports Camps – Holiday sports coaching for 6 to 16-year-olds.
Bricks 4 Kidz – Hold virtual workshops of educational play with Lego ®.
Cocky Guides – Adventures for people of all ages who are blind, visually impaired and sighted - available in some states.
Class Bento have face to face sessions, as well as craft boxes delivered to your door. From crafts to watercolour painting for beginners, learning calligraphy, making kokedama balls, terrarium or ikebana classes. There are cooking classes, baking classes and even cocktail-making sessions. See Class bento for the full online workshop list. Learn more about Class Bento and the NDIS.
Eventbrite - Search for online events that interest you and meet your accessibility needs. There are many free events, and you can use the search filter to choose only "Free" events. There are many to choose from - about Nature Art, Online Wildlife encounters, Library Online, Science, Illustration, Cooking, Dance, Music trivia, Photography, and Languages.
Early Start Australia – "Conversation Club" is about social skills for making and keeping friends.
---
Read: What to do in isolation in the school holidays
---
ACT
Communities @ work School Holiday Programs across Canberra
Marymead Autism Centre has a range of community activities like Board games, Supported Playgroup, Aspie Girls Social Group, Programming workshops.
Questacon – Questacon will be open 7 days a week, with sessions starting every half an hour from 9 am to 3 pm. Pre-booked tickets are essential for all visitors, including infants.
YMCA Spring Vacation Programs are available across Canberra, Queanbeyan and Bungendore during the ACT and NSW school holidays.
---
New South Wales
New and Noteworthy changes to Creative Kids Vouchers for NSW residents
From 1 January 2022, the Creative Kids program will refocus on encouraging real-time (live) activities. Art kit programs, pre-recorded video lessons and online programs that are not delivered in real-time will no longer be eligible.
Autism Community Network Support Groups, Events, Zoom catch up's.
Active OT – Holiday Intensive program - An increased intensity of specific therapy.
Art Gallery of NSW – Children's Trails (Timed entry for this attraction) for children aged 6-12
Cerebral Palsy Alliance Have activities through selected NDIS fund categories, like Community Participation, Improved Health and Wellbeing, Increased Social and Community Participation. Mighty Kids, Boxability Intensive, Intensive School Holiday Programs, Fitness and Fun< kindy Kickstart, Multi Sports, Race running.
Early Ed Online Storytime
Clarence Valley Youth - have a range of programs, see their Facebook page for details.
Coastlink – Weekend Club, after School hanging out and Holiday programs with swimming, picnics, bowling, sports, excursions, visits to local attractions, as well as trips to Sydney and Newcastle.
Growing Early Minds Crafty Kids, Cooking Club, Lego Club, Language and Literacy Legends, Socials Stars, Ready Set School.
Inner West Institute of Music - Sydney - private sessions for students with mild to severe disability or developmental delay.
Learning Links – children aged 4-12, Play and Social Learning, Anxiety Management, Emotion Regulation programs
LuzAllabilities - for children with any difficulties with cognitive, motor coordination, communication and social skills. Explorers Holiday Program.
Macarthur Disability Services – Campbelltown. For children and young people with a mild to moderate disability aged (7 – 17 years.)
Northern Beaches Council – Have long-day care, fun environmental programs, Glen St Theatre, Manly Art Gallery and Museum, art exhibitions, swimming lessons and library programs.
Playgroup NSW – Explore Play Baby and Parent Resources this site is a wealth of fun activities to do at home for babies and toddlers.
Quirky Kids – Social Skills and Communication - Best of Friends - covering topics like Making Friends, Social Expectations, Importance of Compromise, Empathy in Friendship, Peacemaking and conflict resolution, Power Up Program, Basecamp – Helps anxious children/youth to manage symptoms of worry and stress.
State Library Kids at the Library Series. Magic Comedy, Storytime online, Young writers club.
St George and Sutherland Community College – School-age tutoring
Sunnyfield – Programs and Hubs, social groups, community access and weekly programs.
Surfing the Spectrum - Caves Beach, Nobby's Beach and Lennox Head, Surfing Events which connect children with autism to local surfers in order to provide free surf lessons.
Taronga Zoo has reopened along with Taronga Western Plains.
Thinklum Robotics School - Online School Holidays Coding Camps
Travengers - Supported travel and social events for young adults on the autism spectrum or with hidden disabilities.
Tuned in music therapy - (Sydney) Group music therapy, skills development, kids rock.
What's On Sydney – A trove of online options to choose from, check with individual events about accessibility options and prices.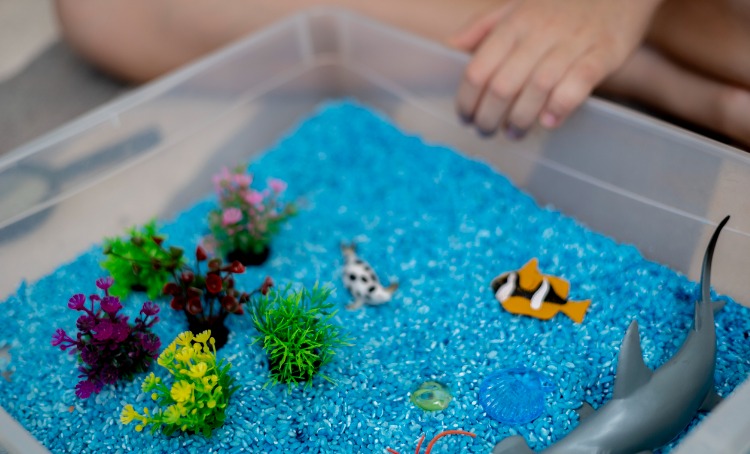 ---
QLD
Autism Queensland Food school, Cool Conversations for children aged 8 and over to help with conversation and social skills. Fun, Friends and feelings for children aged 5 – 7 years and their parents. Lego® Club holiday program.
Camp Cooby For ages 3 to 16. Or Leadership camps for ages 12 to 16.
Chessmates Holiday programs and tournaments.
Inclusion Plus family Support Fun activities on the sunshine coast
---
SA
Autism SA Have Art Steps, Kids Aqua Skills and Lego ® Club programs plus many more.
---
VIC
Arts Centre Melbourne – Shaun the sheep's circus show, Handels Messiah.
Building Blocks Therapy – Game on, Sense-ational stars, lego legends, little groovers, Play dates with mates, cool calm down.
Gateways Support Services – recreation and skills development programs for children and adults with a disability.
Melbourne Museum Scavenger hunts, exhibitions, plus museum at home.
City of Melbourne Lots of Online activities for Families and Kids like Storytime, Audio play, STEM learning labs, and Home Publishing too.
Melbourne Zoo – Livestream Animal House.
Parks Victoria Junior Ranger Make and Do – Downloadable activities
YMCA Children's Programs Incursions and excursions.
Sealife Melbourne Aquarium Online event – Livestreams
---
WA
Helping Minds – Journalling, Positivity, Kindness, Coping with behaviours or emotions range of programs
---
For more ideas on what to do in the school holidays
What service providers are doing differently.
What to do in isolation in the school holidays
Tips to get you through a staycation or isolation
---
IDEAS does information so you can do summer holidays.